Tour de France is the most prestigious event in the men's cycling calendar – the ultimate test of cycling endurance and skill. Even if you're not a cycling buff, chances are you've been glued to the TV screen watching it on more than one occasion.
Though July is the traditional time for this event to begin, a certain pandemic got in the way of the fun. But the show must go on! The dates for this year's event have officially been changed, making the first time for this to happen since World War II.
The 2020 Tour de France will now commence in Nice on the 29th August 2020.
While there may be a couple of die-hard Australian fans already in France who can attend in person, the majority of us are going to have to settle for watching it on TV this time around. However, there's always next year!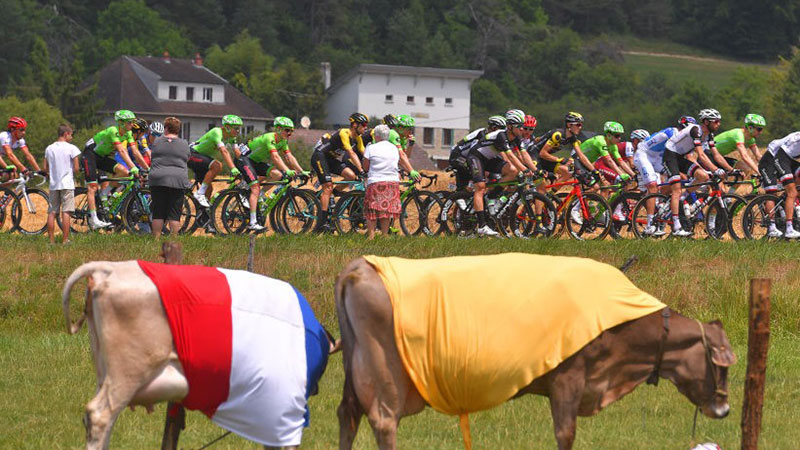 To help make that dream a little more achievable, Atout France, the French tourism development agency, is giving away a trip for two to attend the Tour de France in 2021.
The lucky winner will receive the trip of a lifetime for two to Paris, with return flights and accommodation all included, together with a coveted spot at the final stage of the race on the spectacular Champs-Élysées.
Patrick Benhamou, Regional Director Australia and New Zealand for Atout France, says they are very excited to launch the campaign, doing their bit to keep the racing spirit alive.
"Despite the current circumstances, the interest for this extraordinary sporting event remains very strong and allows Australians to continue to be inspired by France and plan for their next trip when the Australian borders reopen," Benhamou says.
"We look forward to welcoming Australians back to France when possible. French tourism professionals have been working hard for the past few months to allow Australians to rediscover French destinations, and have been implementing strict health and sanitary measures."
To enter the competition visit:  au.france.fr/en/campaign/tour-de-france-2020
For more information about the Tour de France and France visit: au.france.fr/en