I'm a Disney fan. I'll admit it. Yet it was with a little apprehension that I travelled to Disneyland Park a couple of years ago. Sounds a bit stupid, nervous about visiting a theme park, but there was just this little voice in the back of my head that said it may not live up to my massive expectations.
I shouldn't have worried. Walking through the turnstile and seeing Mickey Mouse standing in the corner, all my nerves instantly faded away. The park was bigger and more spectacular than even my overactive imagination could have dreamed up.
Seeing my favourite Disney characters parading through the streets, walking beneath the grand archway of Sleeping Beauty's Castle, wearing a Mickey Mouse t-shirt without getting strange looks from passers by… it's a cliché that's been wheeled out so many times, but I did feel like I was a kid again.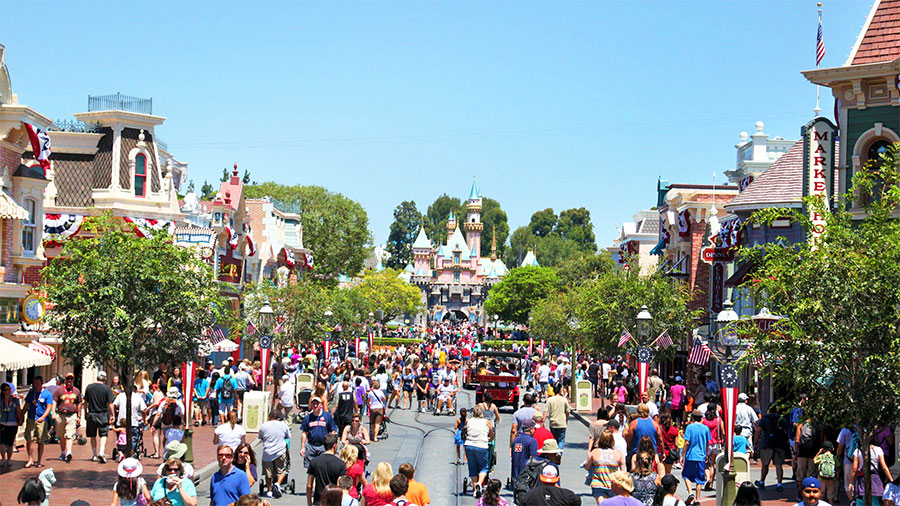 Describing the experience to someone who has never been to the park, or perhaps never grew up with Disney as a regular fixture in their life, it's hard to know where to begin. Should you start with the history, the attractions, or the unique magic that permeates each and every corner of the park?
There's an air of innocence about Disneyland that can't be summed up easily.
Created by the visionary Walt Disney back in the 1950's, Disneyland was designed to allow visitors to witness their favourite stories come to life, to interact with the characters, and to escape from the stresses of life.
It's a testament to Walt's artistic vision that so many of his original rides – from Peter Pan's Flight to The Pirates of the Caribbean – have stood the test of time and are still pulling in the big crowds. Pirates, for example, not only still receives high traffic but inspired a multi billion dollar film franchise.
Divided into eight themed lands, Disneyland Park has something that will appeal to kids of any age. Frontierland has the styling of pioneer-era America; Fantasyland is where you'll find beloved Disney characters such as Snow White or Sleeping Beauty; Adventureland brings a little bit of the African jungle to downtown Anaheim; and Tomorrowland has a futuristic space-aged theme where imagination is the only limit.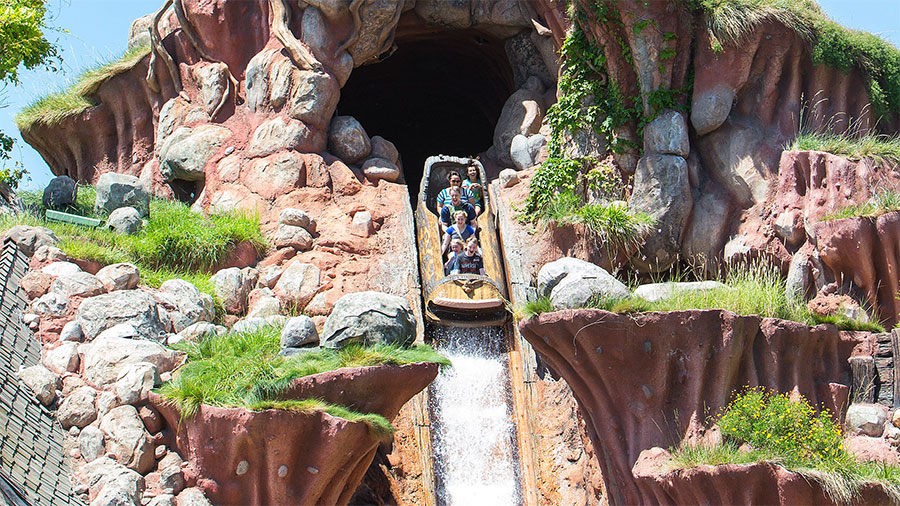 I was expecting there to be pretty big crowds, so the long waiting lines didn't really bother me. Plus I had a (not so secret) weapon – Fast Pass. It's essentially making a reservation for a ride. Available at most of the major rides, you swipe your entry ticket in a machine and wait for your allotted ride time to go back. You bypass the line, and get to spend time on other rides knowing the big one is already reserved.
People think that Disneyland is just for the children, but it's not. One of the things that surprised me was the range of ages at the park; everyone from babes in arms to grannies on scooters… and nearly all wearing daggy hats and Mickey t-shirts.
Thinking back on my initial nerves I really don't know what I was so worried. When I got home I was well and truly swept up in the magic, and had rekindled my love of Disney. More than just a theme park, Disney is an enduring icon of music, magic, creativity and colour, and Disneyland is the complete embodiment of it all.
If you've lost your inner child, Disneyland is the place to help you find it.
WHEN YOU GO
BEST FOR:
Disneyland is for any age. Don't be fooled into thinking it's just a place for kids.
WHERE TO STAY:
For the full Disney experience, you can't go past the Disneyland Hotel. Located right next to the park and Downtown Disney, you'll spend less time travelling and more time enjoying the attractions. Another perk to staying at a Disney hotel is Magic Mornings. Simply show your room key on entry to the park and you'll get to enjoy one early access a full hour before the park opens to the general public! Magic Mornings is available on Tuesday, Thursday, Saturday and Sunday only, and only if you have a valid 3+ day ticket.
DON'T FORGET:
Make sure you use the Fast Pass. It's a whole lot better than waiting in line. Better still, if you don't mind riding by yourself, ask the attendants at major rides if there's a Single Rider line available. It's a very handy way to bypass most of the line, so you can spend more time enjoying the rides!
DON'T MISS:
Downtown Disney, a shopping and dining precinct located at the entrance to Disneyland Park, is the perfect place to relax after a long day exploring the park. Downtown Disney is home to great bars and restaurants, including the House of Blues, along with trendy boutique stores and galleries.
GETTING THERE
Air New Zealand (airnewzealand.com.au) operate regular flights from Sydney, Melbourne, Perth, Adelaide, Cairns and Brisbane to LA via Auckland.
– I travelled courtesy of Air New Zealand and Disneyland Resort.