Growing up in Australia I developed a love of barbequing from a young age – our climate is tailor made for spending time in the outdoors. I honestly can't remember a family event that didn't revolve around sizzling snags and succulent steaks in the backyard.
But, even though I think we Aussies are pretty adept at handling the grill plate, I'll be the first to admit our style of barbeque pales in comparison to that of our friends over in the United States. They've transformed the humble backyard barbeque into a genuine art form.
While there are plenty of spots worth checking out around the United States, Memphis, Tennessee takes the crown as the barbequing capital.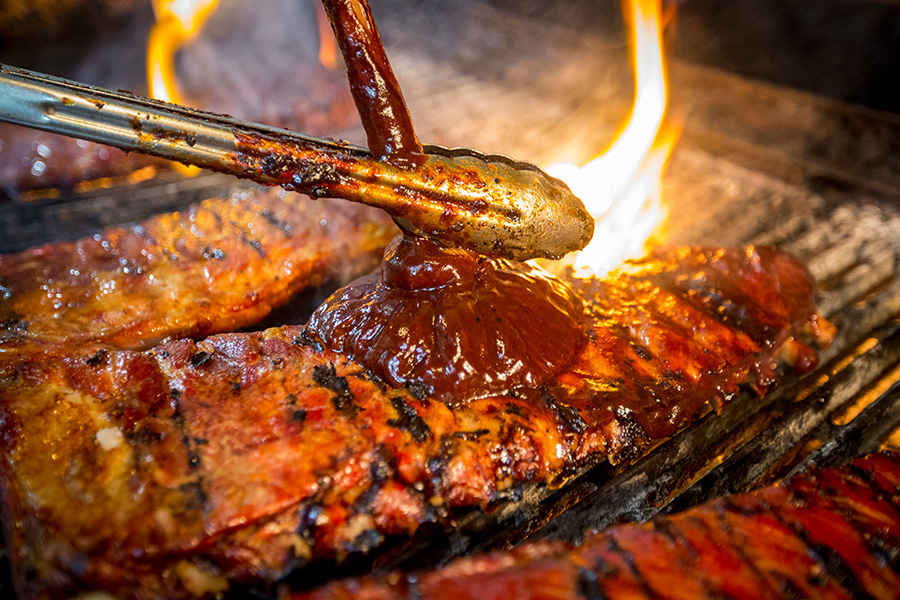 If you're looking for the best of the best when it comes to BBQ goods, these are some of Memphis' top BBQ restaurants to visit when in town.
Charlie Vergos' Rendezvous
At a time where ribs were considered scrap meat, Charlie Vergos introduced the city to a dish that'd transform the restaurant scene forever – "Memphis style" ribs. Still popular today, these ribs helped launch the now iconic Rendezvous, which continues to be run by Vergos' children, John, Nick and Tina, and their families. Over the years The Rendezvous has attracted locals, tourists and celebrities to its underground eatery, drawing hunger diners in with the intoxicating smell of charcoal-fired pits.
Central BBQ
Ranked as the number one stop for BBQ in Memphis, Central BBQ was created by Craig Blondis and Roger Sapp, who met on the barbeque circuit in the mid-80s. Delivering delicious meats that fall off the bone, this spot coats their ribs in an intricate dry rub before smoking them to perfection. With four eateries already open in Memphis, and another on its way in Nashville, the dishes at Central BBQ are in high demand.
Blues City Cafe
With past guests such as Jerry Seinfeld, Elizabeth Hurley, President Bill Clinton and Nicole Ritchie, the Blues City Cafe is a venue that caters for locals to celebrities alike. Cooking up mouthwatering ribs and signature dishes on Beale Street, you will still find some of the restaurant's original staff behind the counter making sure your dish holds to the same standard as it did when the venue first opened.
Corky's Ribs & BBQ
Don Pelts had a lofty goal of serving the absolute best BBQ possible when he opened Corky's on Poplar Avenue back in 1984. Considering it's still going strong today, and has since expanded to nine locations, it's fair to say he's probably achieved that. Today his ribs can be purchased from far and wide with the help of FedEx! Offering delectable beef, chicken, pork and ribs, this legendary BBQ restaurant is definitely worth seeking out.
The Bar-B-Q Shop
Crowned the number 1 ribs in America from the Food Networks' Top Five Restaurants, the Bar-B-Q Shop developed their own unique gourmet sauces, which have been their defining feature for over 50 years. This venue is not only known for their unbelievable sauces but also their dry rubs. Created to be used on anything, from chicken breasts to catfish to beef roast, this incredible combination of herbs adds Memphis flavour to every dish.
Do you have any other favourite Memphis BBQ joints? Let us know.
Lead Image: Credit Memphis Tourism / David Meany.