Home sharing is a huge industry these days, with more travellers choosing to skip cookie-cutter hotels in favour of a more unique experience. After all, what could be more unique than sharing someone's home? The other benefit is you get a local connection, gaining local knowledge and expertise from dining to where to go and what to do during your stay.
Airbnb is the biggest player in the home sharing arena, but there are a few other options you should also consider. Want to stay in a glamping tent in Byron Bay? What about a shipping container home in one of the Northern Territory's most iconic national parks? You can.
If you're dreaming of an escape, here are four hotel alternatives to make it a reality.
Glamping Hub
Camping is all well and good, but glamping is a little bit more my style. To help more people like me get an off-grid fix, Glamping Hub has finally arrived in Australia to help travellers connect with unique and intimate glamping venues in some incredible locations. Want to stay in a floating villa in Palm Beach, a bubble dome in Warialda, or a two-storey shipping container near Litchfield National Park? You can. Hosts rent out their venue for travellers to stay in, offering a one-of-a-kind experience guests won't be any to find anywhere else.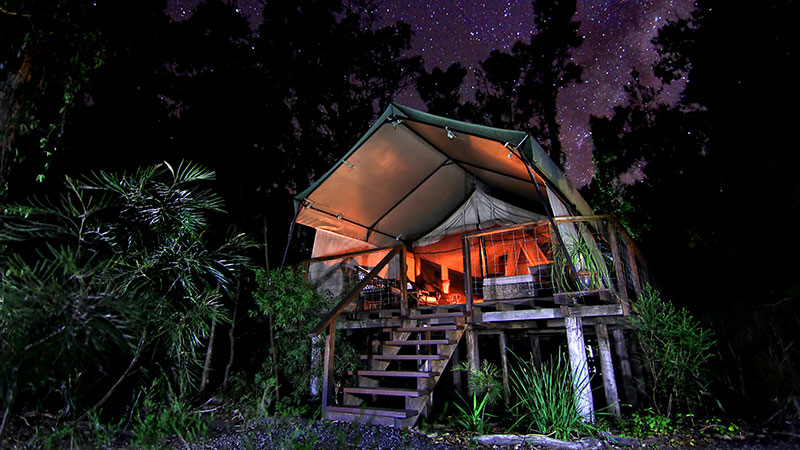 Tiny Away
Tiny homes are big business these days, with people all over the world choosing to simplify their lives with a smaller, more intimate home. Tiny Away combines that intimate feel with an eco-tourism twist, allowing you to get away for an off grid escape less than two hours' drive from Sydney or Melbourne. Tiny homes are currently in locations across Victoria and New South Wales, such as the Kangaroo Valley and Hawkesbury area. There aren't a huge number of properties available at the moment, but the portfolio is continuing to grow.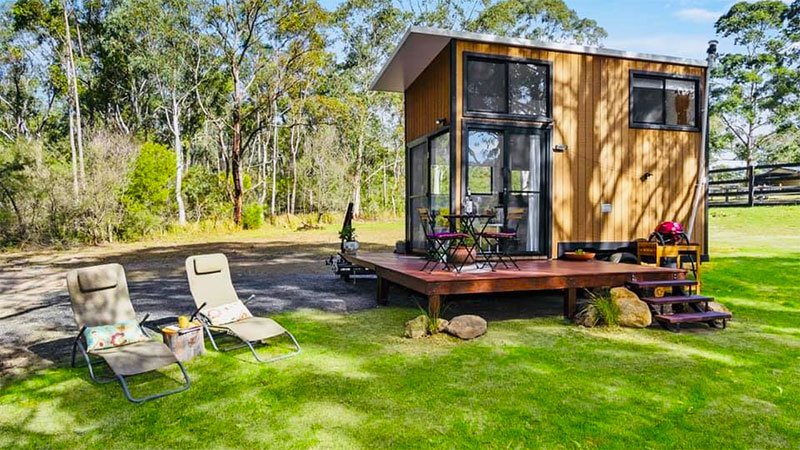 Riparide
Pack your bags and adventurous spirit, Riparide is waiting to open your world and expand your mind. Listings range from unique accommodation options and experiences through to vehicles that'll help you get out of the city and reconnect with nature. It could be a cabin in the woods (don't worry, they're not the horror movie kind), a camper van, a guided trek, or maybe a glamping tent set up in a seriously epic location. Either way, it'll be fun!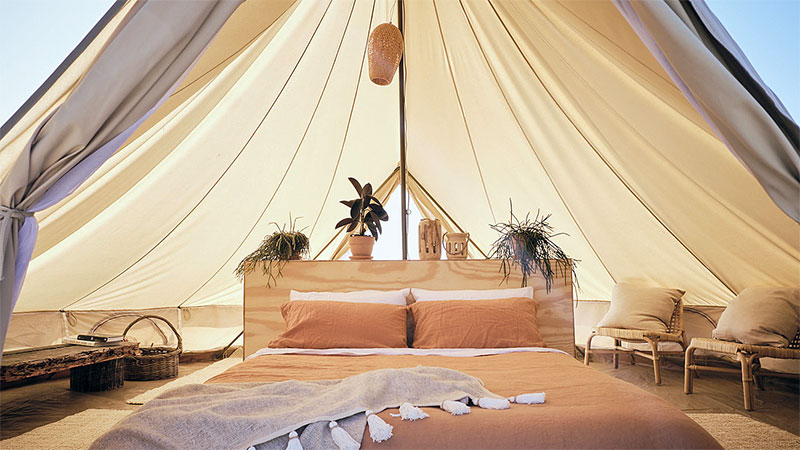 OneFineStay
At the higher end of the scale, OneFineStay has an emphasis on luxury service and the finest homes. Launched in 2010, they offer a carefully curated range of high-end villas and homes in the hottest destinations. Only 1 in 10 homes make the cut. It could be a beachfront estate in the Caribbean, a penthouse in New York City, or an apartment overlooking spectacular Bondi Beach. Though they tend to be a little pricey, you get serious bang for your buck.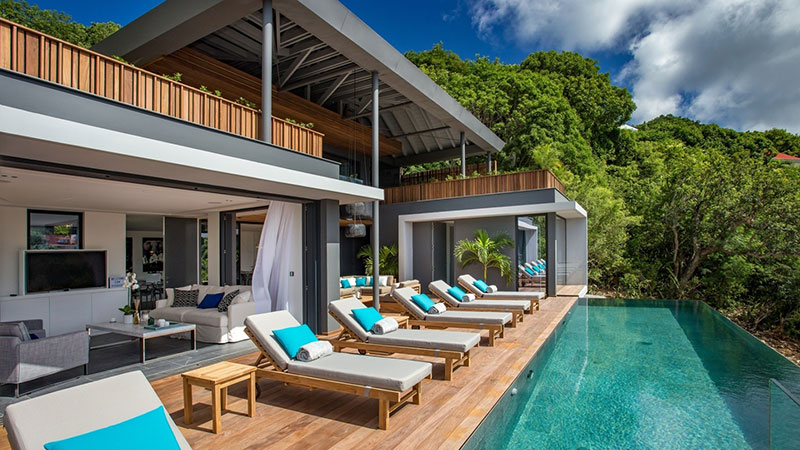 Do you have any favourite hotel alternatives? Let us know in the comments.