Bangkok is internationally renowned as a mecca for food, shopping, and nightlife, but there's a new reason starting to make a name for itself – street art. Out of the shadows and into the light, Bangkok's emerging street art scene is one of the city's hidden talents.
Unlike the cities of New York, Berlin or Melbourne where you'll tend to find a cluster of works in the same area, Bangkok's street art tends to be more spread out, with artworks both big and small revealing themselves when you least expect them.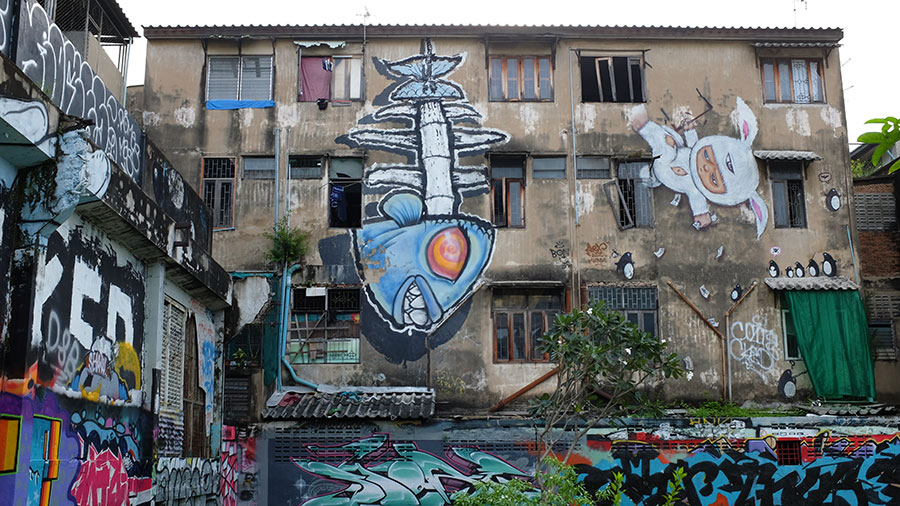 Thankfully there is at least one neighbourhood you can visit for a taste of the local street scene – Ratchathewi, only a few minutes by train from downtown Siam.
Located near Vie Hotel MGallery by Sofitel, Si Surat Alley and the appropriately named Graffiti Park are an explosion of colour, adorned with vibrant artworks by local and international artists including Alex Face and the late Mamafaka.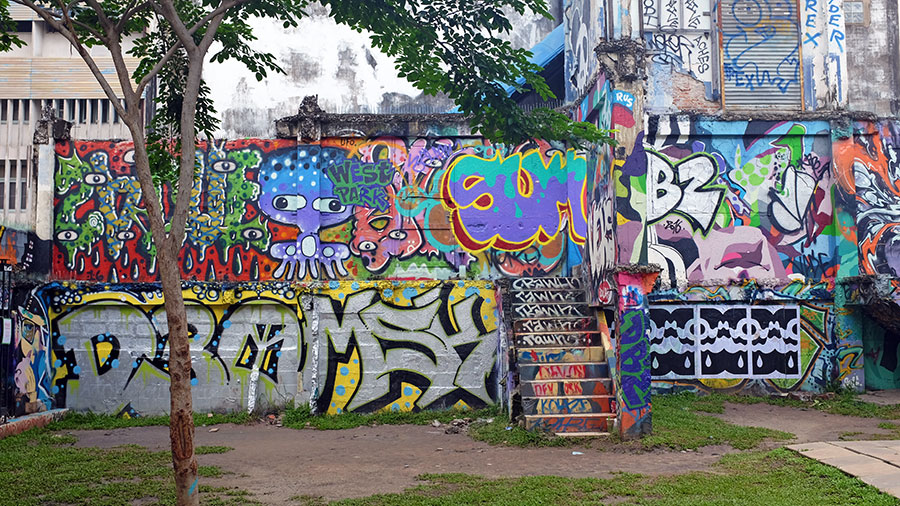 Though Bangkok's street art scene is still in its infancy, it is steadily growing in popularity. The high-profile Bukruk Urban Arts Festival held in 2016 signalled a turning point for local street art, taking it from the underground and into the mainstream.
Bukruk event organizer Nico says local attitudes to street art remain somewhat mixed. Many welcome the freedom of expression, yet others still see it as vandalism, unable to appreciate the value. Regardless, street art has arrived and it's here to stay.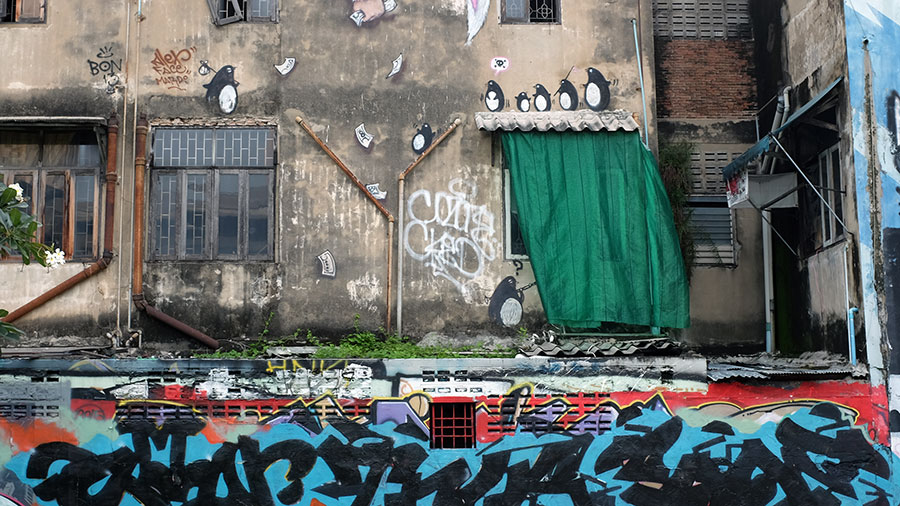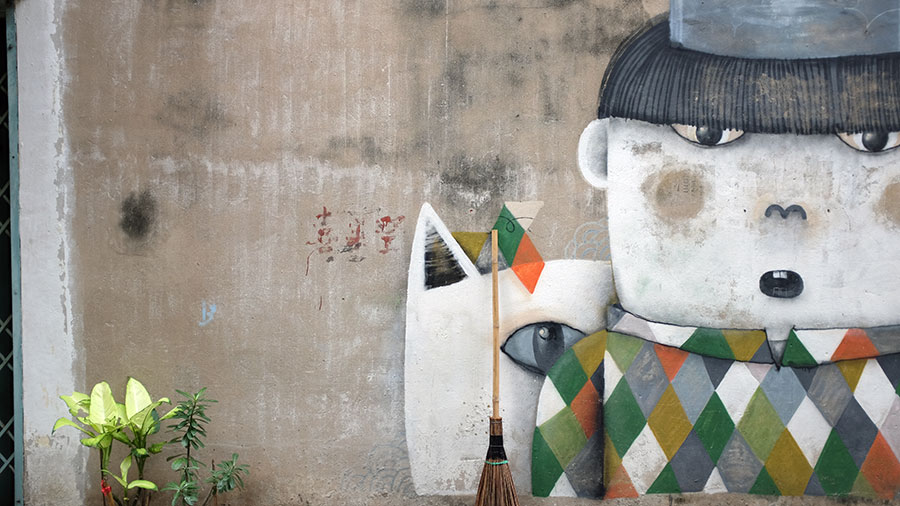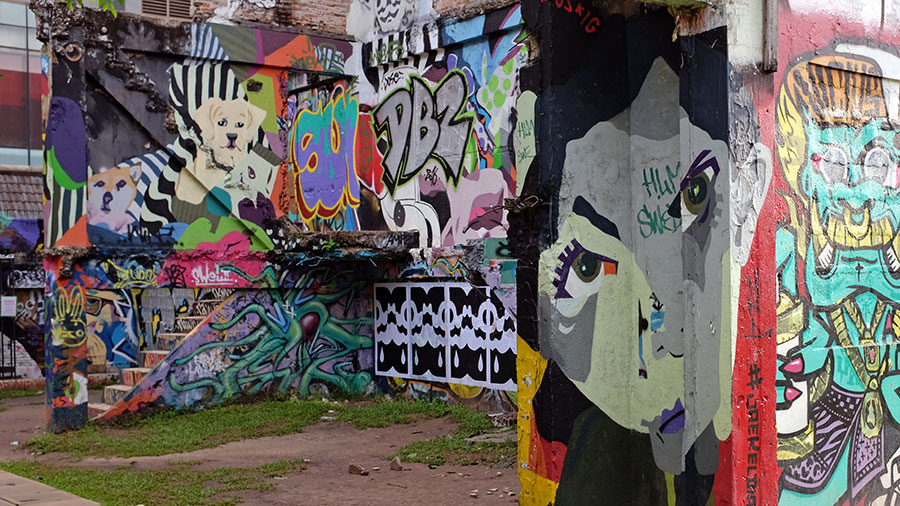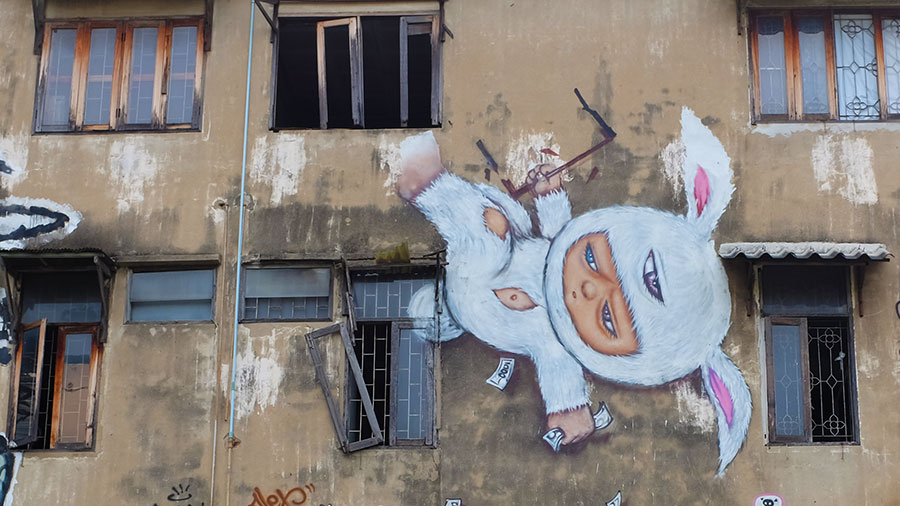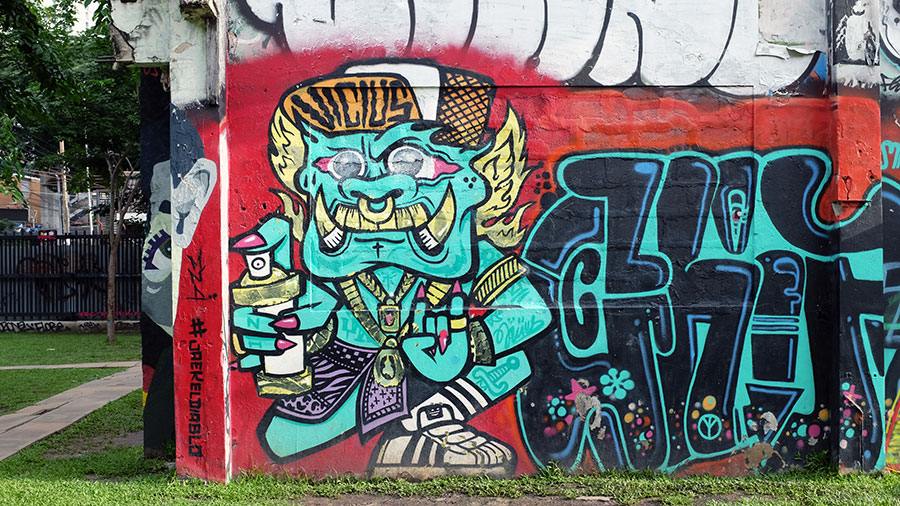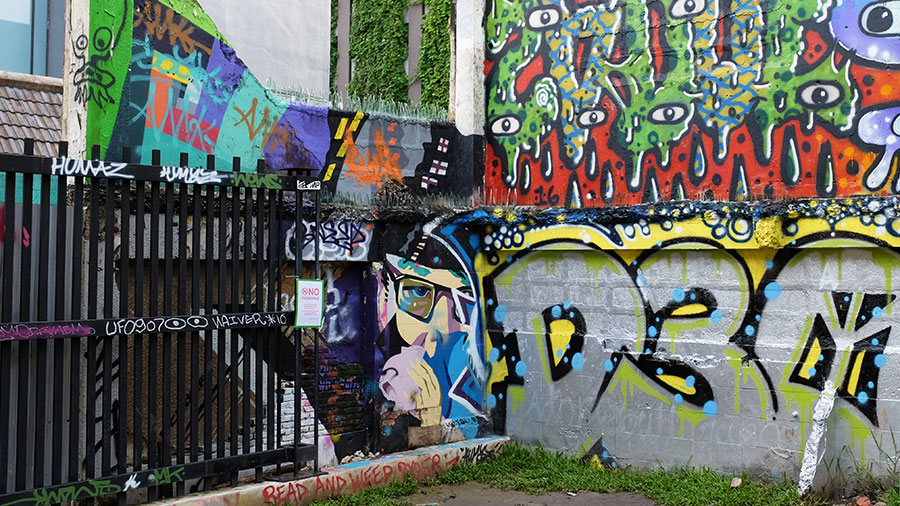 How to get there:
Ratchathewi is easily accessible via the BTS Skytrain Sukhumvit Line. A day pass is the most cost effective option, giving you unlimited one-day travel for around 140 THB (approx. AUD$5.20). Exit via the right hand side stairs towards Vie Hotel, walk for around 50 metres and you'll find Graffiti Park on your left – you can't miss it. A gate off adjacent Si Surut Alley will give you access to the park. Be sure to explore the alley itself too, as there are several artworks hidden down small laneways.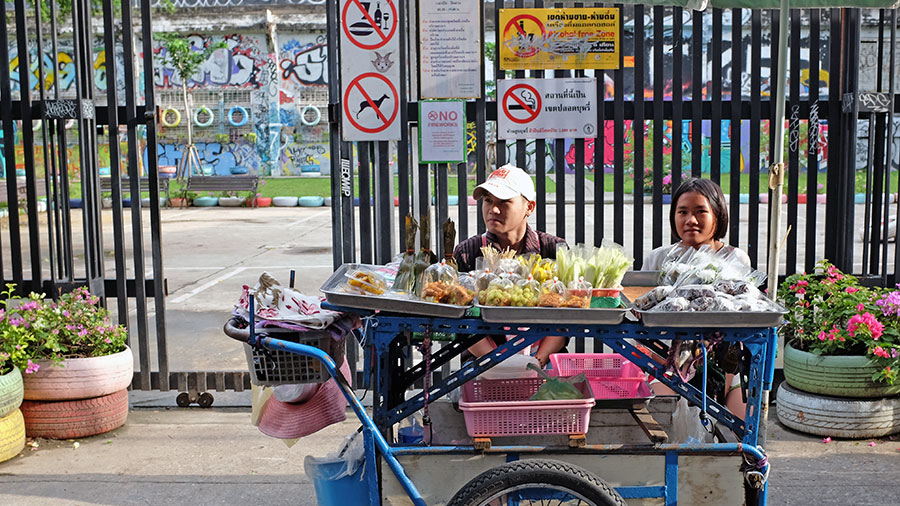 The entrance to Graffiti Park
Where to stay: Aloft Bangkok Sukhumvit 11
Street art fans will be right at home at Aloft Bangkok Sukhumvit 11. Not only is the building design itself bold and visually striking, it also features a healthy dose of graffiti style both inside and out. A collaboration between Thai graffiti artist Cheap7 and the hotel, the front façade of the hotel was completely transformed into a towering work of art, one which draws inspiration from the hotel's strong focus on music and design. Created with tech savvy travellers in mind, it's a perfect base to experience Bangkok.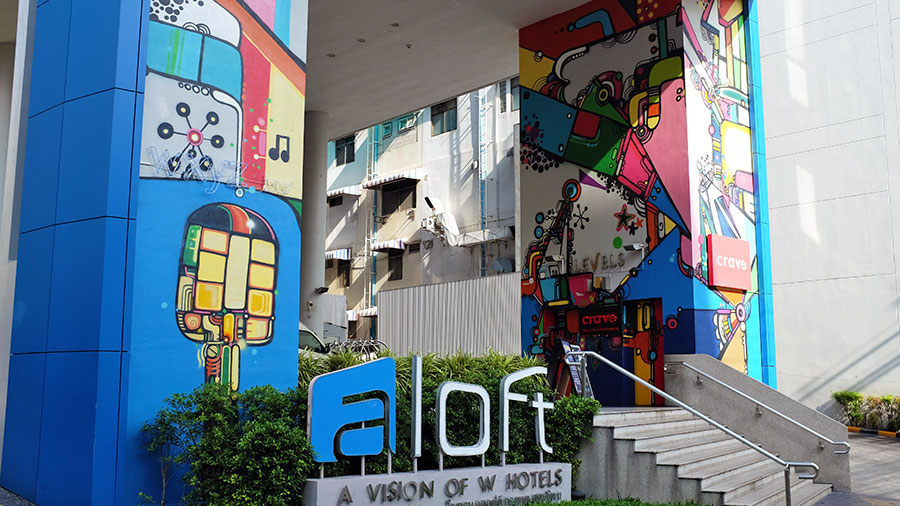 Visit aloftbangkoksukhumvit11.com for more information.