Last year we decided to do things a little different for our New Year celebration. Rather than spend it with friends back home in Australia like we usually do, we thought we'd experience a taste of how the rest of the world celebrate this annual milestone. After some umming and ahhing, we eventually settled on Hanoi in Vietnam – and it was sensational!!
There was a lot to love about this bustling city of 7.5 million people, but the thing that caught our attention most was the ridiculously overloaded scooters. Everything from potted plants to washing machines had been artfully balanced on the back of them. Just when we thought we'd seen it all, another outrageous sight would zip along and blow our minds.
We spent hours just relaxing at coffee shops watching the world go by. One cafe in particular, Hapro The Little Ha Noi (Address: 23 Hàng Gai, Hoàn Kiếm) was a goldmine for people and scooter watching, with its large bifold window looking directly out to a busy intersection.
Here are a handful of the pictures we managed to take around the city: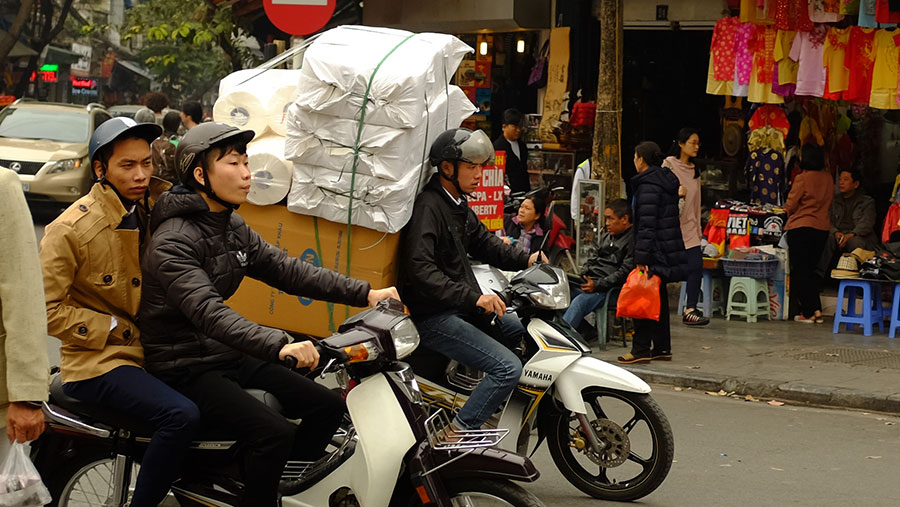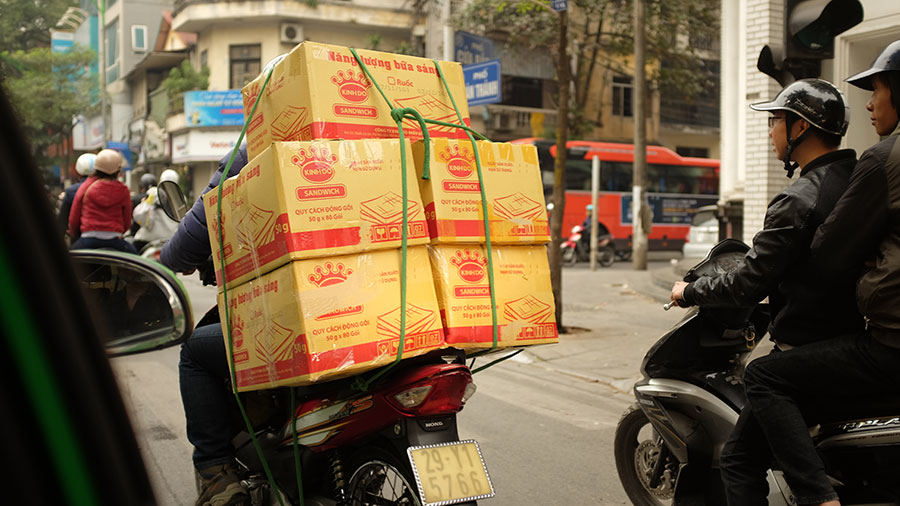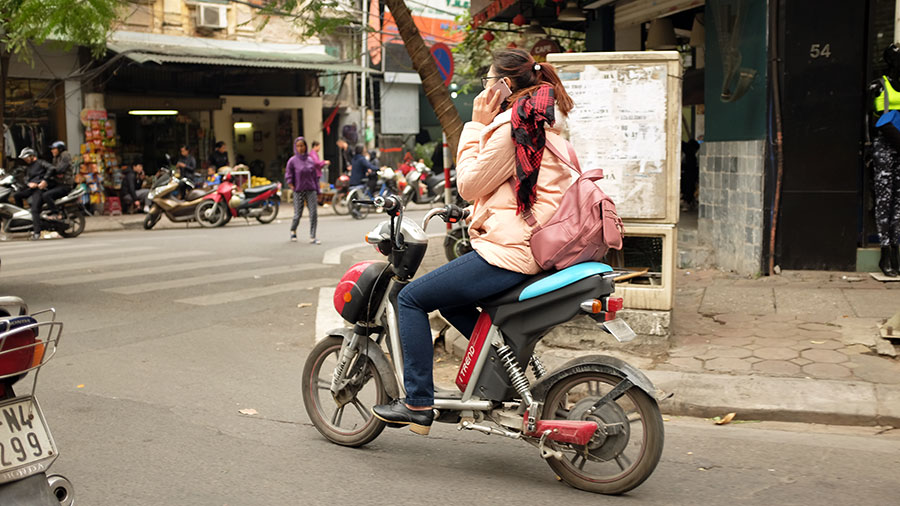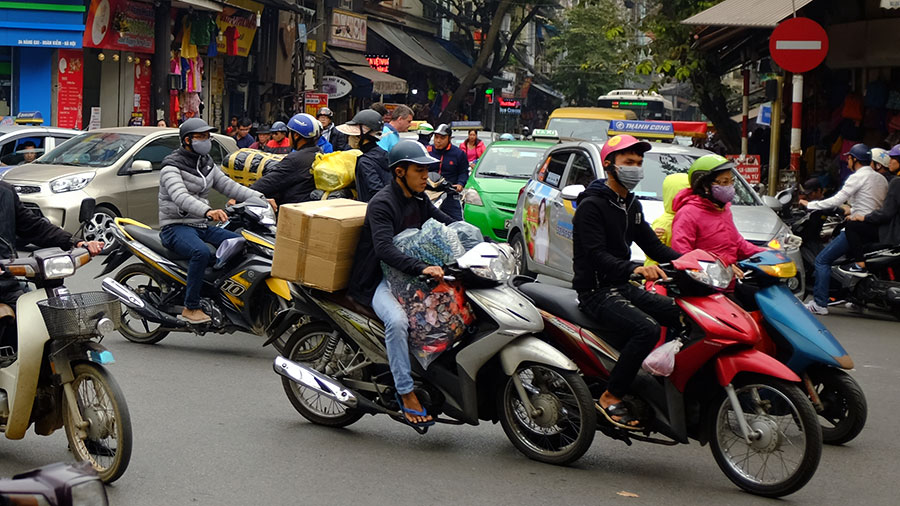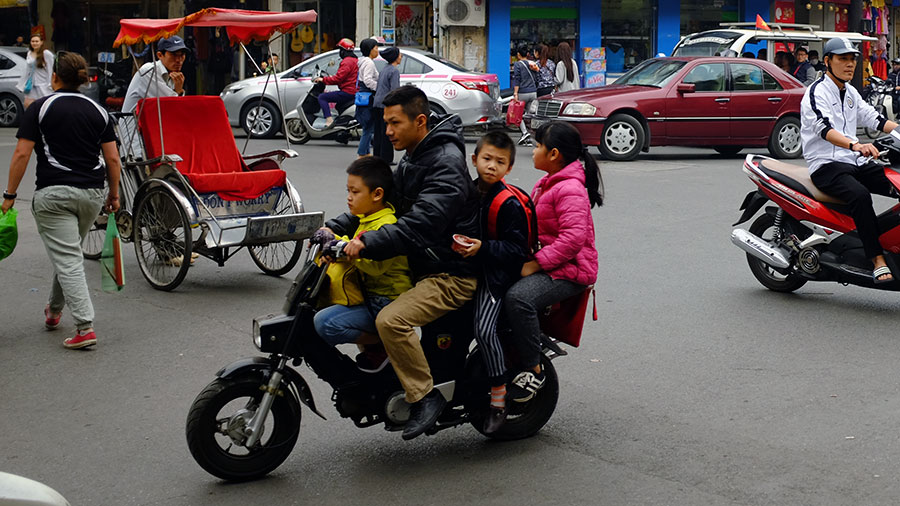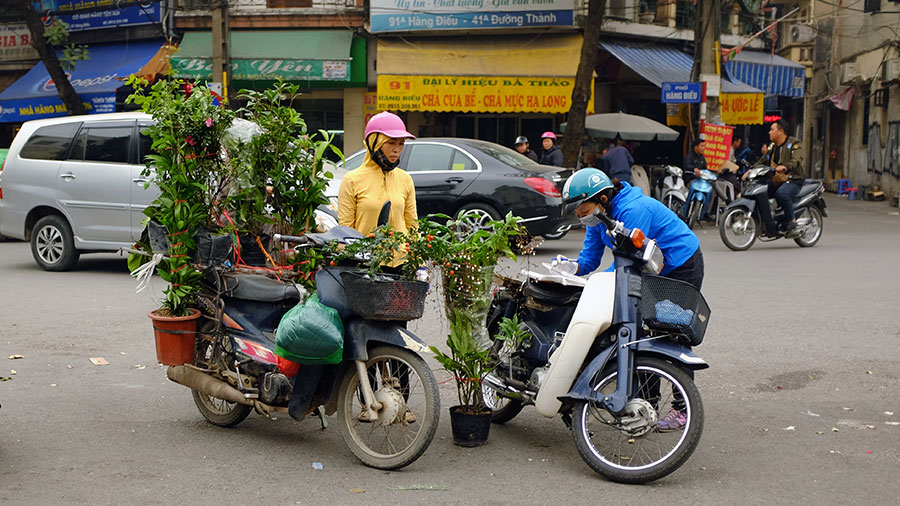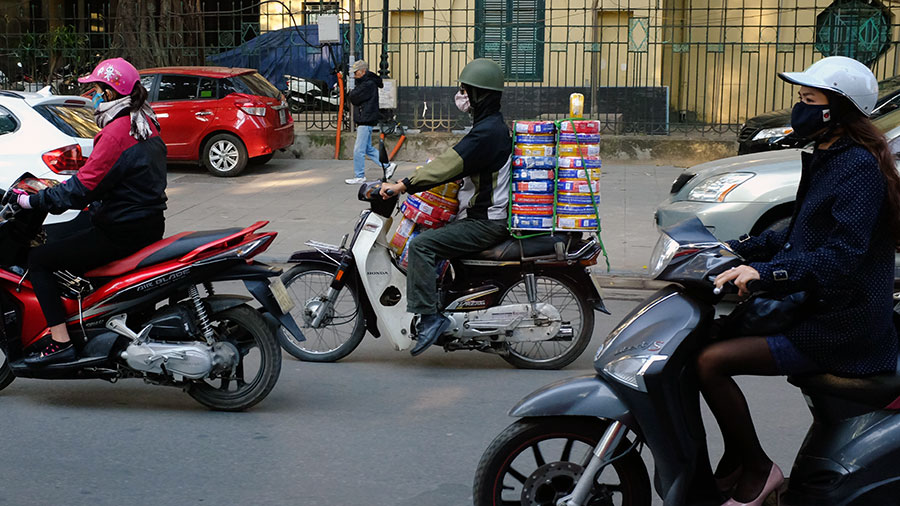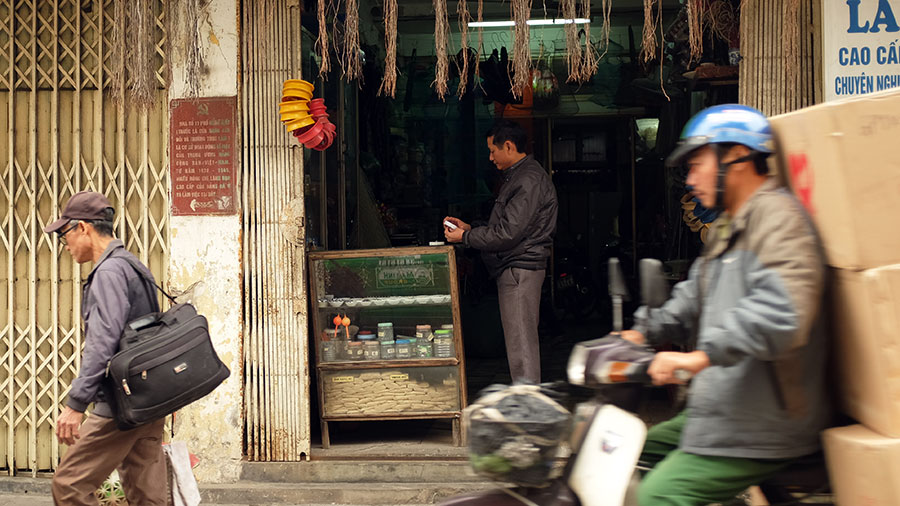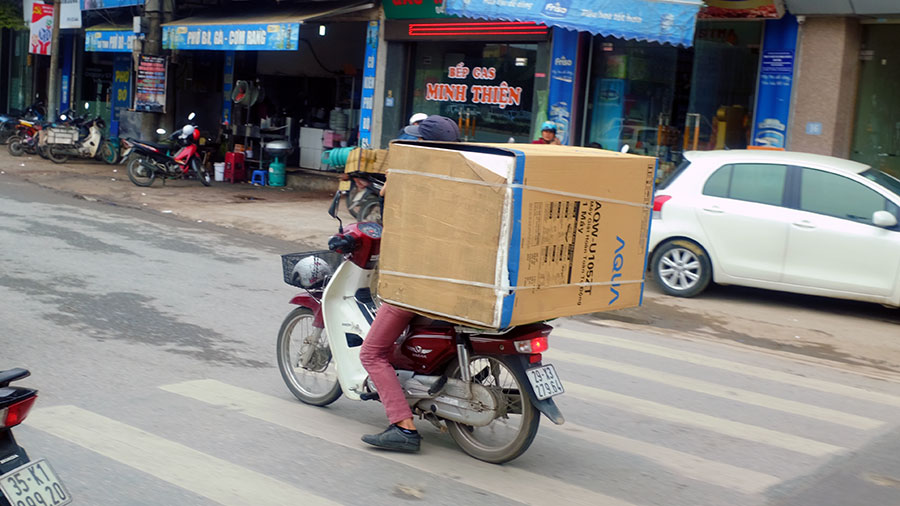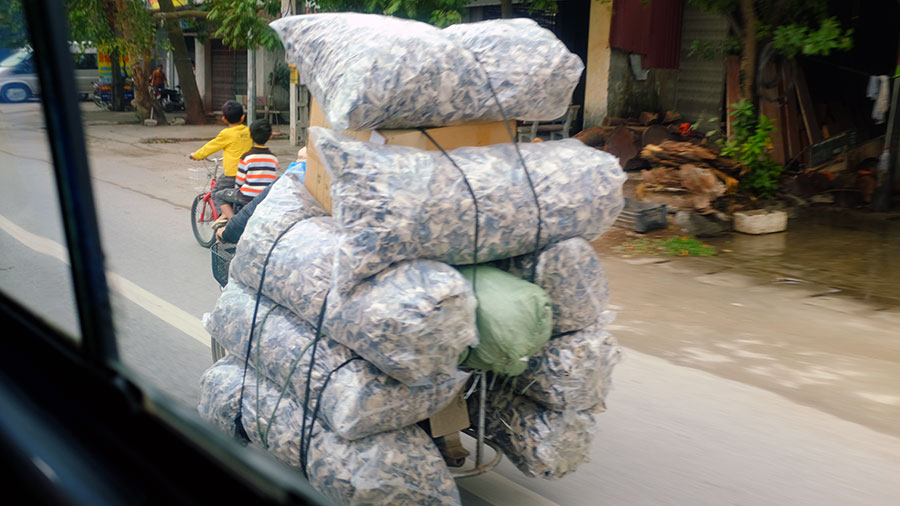 Have you been to Hanoi? Let us know if there are any other great scooter watching sites.