What does sustainable travel mean to you? Is it buying locally made produce, side-stepping the donkey ride in favour of walking, or buying a reusable drink bottle instead of adding to the plastic ones already in landfill? Well, it's all of these things plus a whole lot more.
For us, sustainable travel is more than just avoiding single-use plastics and  straws – it's about reducing our impact on people as well as the planet.
Adopting a holistic approach to travel, which begins long before you set off on your travels, is by far one of the best ways to make travel more sustainable for future generations. Flying with airlines who use biofuel, staying at green rated hotels with strong environmental plans, buying souvenirs made by local producers – every effort you make adds up over time.
Our top three tips for being a more sustainable traveller are:
1. Travel to destinations that can handle it
As nice as it is to travel to an up-and-coming destination, do a little research beforehand to see if the infrastructure is able to cope with the high influx of visitors. Destinations such as the Maldives have struggled to scale up their waste and sanitation initiatives to cope with the demands of tourism, which has only added to the world's pollution woes.
2. Choose your transport wisely
Not all transport options are created equal. Tourism accounts for around five per cent of the world's CO2 emissions, with air travel by far the biggest contributor at around 40 per cent. Coach and rail transport, on the other hand, contribute just 13 per cent between them. Where possible, consider travelling by rail instead of taking a flight. If you have to fly, consider offsetting your carbon footprint by donating to efforts such as reforestation projects.
3. Shop local wherever possible
We've all been there, walking through a market trying to nab a souvenir to take back home only to discover everything for sale was made in another country. Though it may be harder, and probably a few dollars more expensive, seeking out locally made products is a much better alternative. Not only are you helping to support the local economy, but you're also contributing to the preservation of a local culture.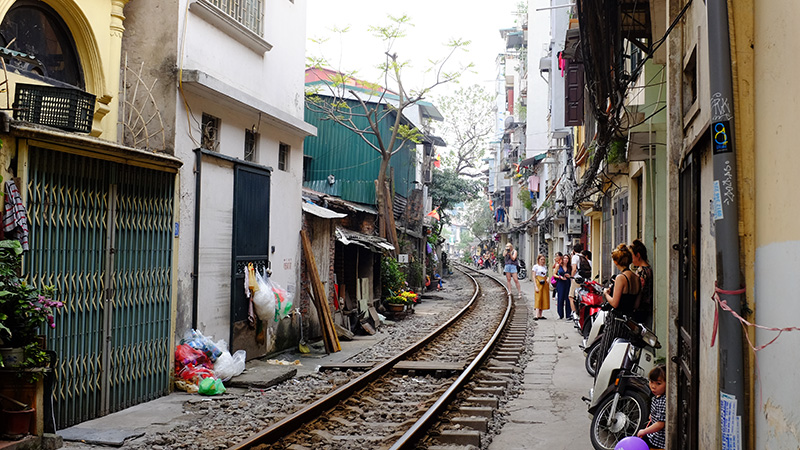 Adding to our list, The TreadRight Foundation – a not-for-profit organisation which has so far contributed to more than 50 sustainable tourism projects worldwide – has also released some tips on how we can all become more ethical and sustainable in our travel habits.
4. Invest in a reusable water bottle
While plastic can be recycled in theory, a massive 91 per cent isn't. It takes more than 400 years for plastics to degrade, so most is being dumped in landfills or ending up on beaches and parks. Investing in reusable water bottles will not only save you some money but will also help lessen the plastic consumption problem that is plaguing every country around the globe.
5. Remove packaging before you travel
Not every country has the same quality recycling facilities that we take for granted here in Australia. By taking sealed products with you, you may end up doing more harm than good, with your packaging that could have been recycled here at home just adding to the problem overseas. Remove the packaging on your toothbrush, the plastic around your soap and the plastic seal on your sunscreen before you head away to ensure as little waste as possible.
6. Research the sun cream you are using
While it is vital to slip, slop, and slap when you're out in the sun, many sunscreens contain oxybenzone, a common chemical that can kill coral and damage coral reefs. Do your bit to protect both sea life and your own skin by purchasing sun products that don't contain it.
7. Take your litter with you
As much fun as picnics in the park are, it's vital you pick up after yourself. Even the smallest bit of rubbish can harm or kill native animals and wildlife. A good tip is to follow the lead of countries like Japan, where locals keep their rubbish and sort it out when they get home.
8. Avoid products containing microplastics
While California and the UK have banned microbeads in products, a number of countries still allow them to be included in products. Microbeads and micro plastic particles can be ingested by marine life and can introduce pollutants into the food chain. These pesky balls of plastic are often found in bathroom products such as exfoliants and shower gels.
Remember every change you make, no matter how big or small, can make a difference.