Do you ever receive emails that fill your heart with glee the moment they slide into your inbox? I received one of those last night – an announcement of a reciprocal, quarantine-free travel agreement between Australia and Singapore! It's the most exciting news I've heard in a long time. Why? Because it's a chance to return to an old travel favourite.
We've been to Singapore four (or is it five?) times together now and it blows us away every trip. There are a lot of reasons we love it, but one of the main things is the diverse mix of cultures that exist in such a small place. It's a bit like visiting the best of Asia in one trip.
The city is a kaleidoscope of history, culture and tradition – a place with a foot in the past and a hand reaching for the future. Once a humble sea town, it's now home to more than 5.6 million residents, each of them bringing their own cultural flair. 
Whether it's your first or fifth time in the Lion City, a good way to discover how it ticks is by visiting the traditional neighbourhoods. Away from the skyscrapers and sky trees, these pockets offer an authentic taste of the local Indian, Chinese and Malay culture.
Kampong Glam
A colourful district also known as Little Arabia, Kampong Glam is as good a place to start as any. Once the seat of the old Malay royalty in Singapore, the neighbourhood has been a Malay-Muslim quarter since the early 1800's. Whether you're a fan of good coffee, historic architecture, religious sites (the mosque is stunning) or just want to max out your credit card on designer threads, this is the place to come.
Haji Lane, an inconspicuous laneway that you could easily walk past, is one of the big drawcards. Located right in the heart of Kampong Glam, it's home to some of the up and coming best designers in town. The Malay Heritage Centre is also worth a visit. Be sure to keep an eye out for the fantastic local street art.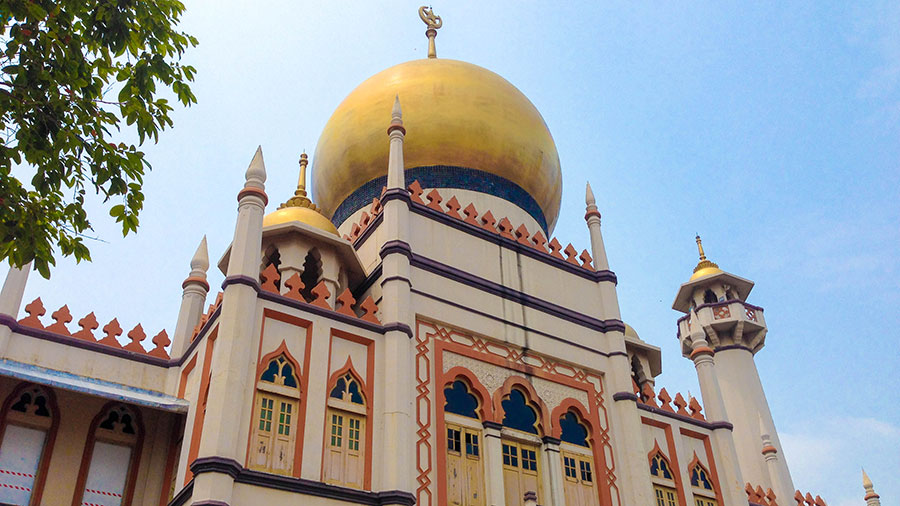 Tiong Bahru
Moving on from Kampong Glam, head to the ultra-trendy Tiong Bahru neighbourhood. If there were a heartland for café culture in Singapore, this would be it. Singapore's first housing estate, built in the 1930's, it's a vibrant community where the young and old, gay and straight, locals and tourists all congregate.
Walking through the streets of Tiong Bahru, admiring the Art Deco style as you go, you'll pass numerous specialty stores selling everything from quirky collectables to haberdashery, quiet cafes and ground-breaking restaurants. For brunch: Open Door Policy, Tiong Bahru Bakery, and 40 Hands deserve a look.
Dempsey Hil
For something a bit different, head to Dempsey Hill. Originally a British army barracks, it's had a total reinvention and is now one of the hottest dining precincts of all of Singapore. Whether you want to wrap your hands around a hamburger, tuck into a sumptuous steak, or indulge in some tasty Singapore crab, you'll find it here. More than just food though, Dempsey Hill also has a great selection of antique and homewares stores and galleries.
Little India
Little India is a treasure trove of colour, flavour and creativity. Some of the local icons include the Sri Srinivasa Perumal Temple, which has been standing tall since 1885, and Sakya Muni Buddha Gaya Temple, also known as the temple of 1,000 lights. Little India is also home to one of Singapore's great shopping institutions, Mustafa Centre. Though nobody knows the exact figure, it's estimated to have some 150,000 items for sale.
Chinatown
Of course, we couldn't mention Singapore's neighbourhoods without bringing up the most famous of all (and our personal favourite)- Chinatown. Comprised of five districts – Telok Ayer, Bukit Pasoh, Tanjong Pagar, Kreta Ayer and Ann Siang Hill – Chinatown is vast.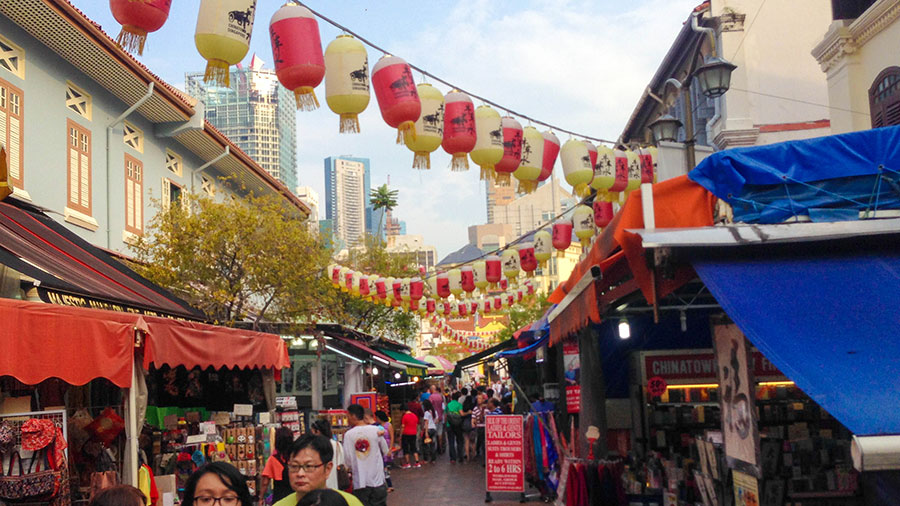 The central streets around the pagoda are packed with market stalls, mostly aimed at visiting tourists, but there are also beautiful shophouses selling silks, along with numerous restaurants serving incredible Chinese food. Visit Buddha's Tooth Relic Temple & Museum and the Thian Hock Keng Temple for an insight into local culture. Sri Mariamman Temple – the oldest Hindu temple in Singapore – is also located in Chinatown.
Though many people tend to view it as just a stopover, Singapore is a destination in its own right – and one that deserves a little of your attention. Leave your preconceptions at the gate and it won't take long to fall under the spell of this fascinating city (just like us).
Want to know more? Head to visitsingapore.com