There's change in the air. Though it's been a while between flights, the return of free travel is just around the corner. And we couldn't be more excited! Seriously. We've spent hours poring over different airlines, seats, destinations, and routes for this very moment.
However, if there's one element we're not overly excited about, it's long-haul flights. Sure, they can be fun for a while, but after eight hours they start to get a bit tedious. But fear not! There are ways to not only survive the flight but enjoy it too. Here's are 10 of them.
1. Write a journal
With so much technology at our disposal these days, many of us don't take the time to put pen to paper. Think you have nothing to write about? Why not try musing over what your holiday is going to be like, create fictional backstories for fellow passengers, or write a better screenplay for Twilight (it won't be hard).
2. Invest in noise cancelling headphones
This one is a must. Buying your own headphones may seem like an unnecessary expense, particularly if you're unlikely to use them outside of air travel, but it will improve your in-flight experience immensely. They also double as great ear muffs to block out ambient noise when you're trying to sleep.
3. Don't assume the in-flight entertainment is good
Many airlines have a selection of classic and recent release movies on the plane, but, when you've exhausted those options, you might be left with little to watch. Most streaming apps – Netflix, Amazon Prime, Disney+ are the ones that spring to mind– allow you to download movies to watch later. But don't leave your run too late – most only download over Wi-Fi and airports tend to have woeful speeds.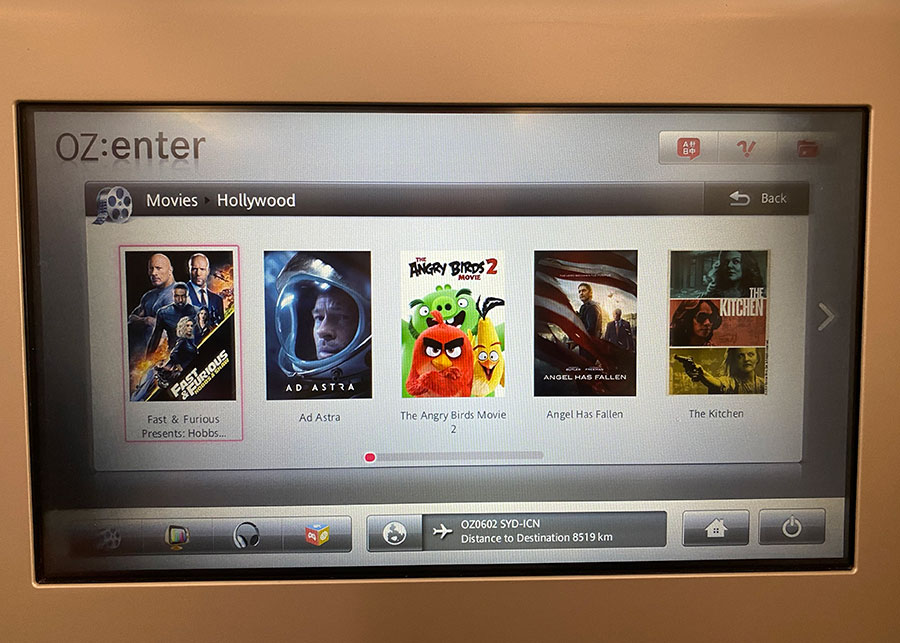 4. Take a second bag
Feel like a jack-in-the-box getting things out of the overhead locker? Try packing the stuff that you'll need during the flight into a smaller bag, which fits snuggly into your normal carry on baggage when you're not on the plane, and put it under the seat in front of you for easy access. This is especially handy if you're in a window seat.
5. Choose your seat wisely
If you're on an airline that allows you to pick your seat, choose one that really suits your needs. If you're a person who can't sit still, choose an aisle seat so you can get up whenever you like. For those of us with long legs, a seat with extra legroom is essential. The additional cost of extra legroom may seem a lot, but it's worth it.
6. Upgrade the final leg
This one isn't possible for everyone, but if you have it in your budget then ask your travel agent about an upgraded seat for the final leg of your journey. You may need to make two separate bookings, but your aching bones will thank you in the long run. Depending who you fly, Premium Economy isn't a huge extra expense.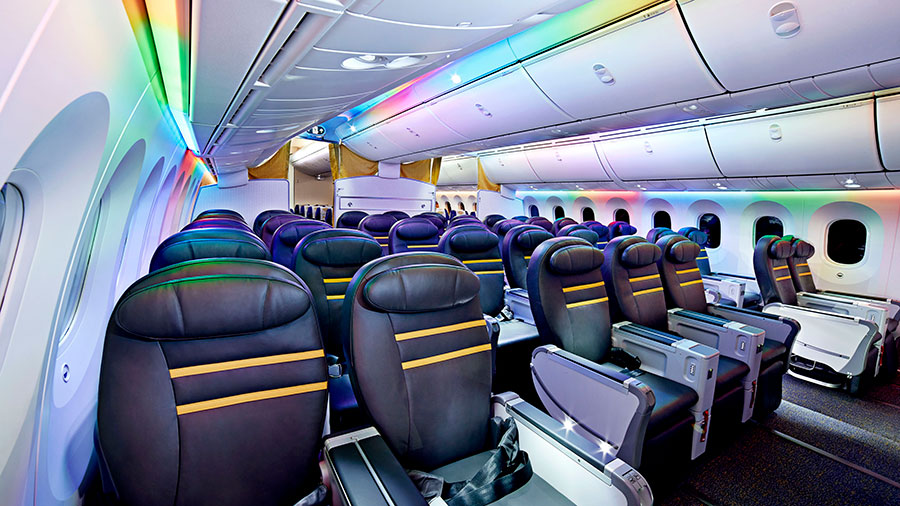 7. Freshen up before you land
Just before you arrive at your destination, take the time to freshen up a little. If the airline doesn't provide you with toiletries, pack your own. Toothbrushes, toothpaste (less than 100ml), and moisturising cream to hydrate your skin are essential. Packing a fresh shirt in your carry-on is a great way to get an instant boost.
8. Stay hydrated
Since the humidity on a plane is low, except on some of the more modern aircraft, it's important to keep your body hydrated. Drink plenty of water, and try to steer clear of caffeinated drinks and alcohol, which will dehydrate you even further.
9. Hit the ground running to avoid jetlag
Do you suffer from jet lag? Not for much longer. The secret is to avoiding jetlag is to hit the ground running once you reach your destination. If your flight gets in at 8am, force yourself to stay awake for the remainder of the day. It may be long and you may feel tired, but it's the easiest way to force your body into the local sleeping pattern.
10. Take a neck pillow
Neck pillows may look daggy, but they're essential for economy class travel. Trying to sleep on planes that don't have decent headrests is horrible. Just as you start to fall asleep, your head flops and you wake up again. Steer clear of inflatable neck pillows (they're often hard and plastic-y). Squishy beanbag ones are the way to go.
Got any other tips? Let us know in the comments below.