Travel is much more than just a way of discovering the beauty and diversity of the world around us, it also puts our own daily lives into perspective, giving us a greater understanding and appreciation for the things we have at home. And, as with so many things in life, it's only when we can't do something that we truly appreciate it.
ARIA award-winning singer-songwriter Josh Pyke, one of Australia's most acclaimed musicians, has just released the video for his brand-new single Doubting Thomas, and it's a reminder of what is waiting for us once international travel borders open again.
Filmed on location in Singapore, the visually stunning video was shot in several locations across the Lion City, including the mirror maze at the Science Centre Singapore (the largest of its kind in Asia), as well as the vibrant neighbourhoods of Chinatown and Little India.
Pyke first experienced the mirror maze during a family holiday in 2018 and knew immediately it would make for the perfect backdrop for the video. The song itself finds Pyke reflecting on the idea of saying goodbye to a loved one, and how sometimes you just have to accept the curveballs that life throws at you.
Reflecting on the video release on Twitter, Pyke says "it seems like another life, but it's also a reminder there's a big world out there waiting to be explored when we all come out of this".
When the time comes, travel will be one at the top of many people's wish lists. To that end, Pyke has put together his tips for where to eat, play and stay in Singapore, including the city's best live music venues.
Where is your favourite place to eat in Singapore?
"The hawker centres in Singapore are a real highlight. The ones I've loved visiting on my two trips to Singapore were the Maxwell Food Centre for its central location and delicious Hainanese Chicken Rice, and the Tiong Bahru Market, which has fresh produce and a hawker market upstairs. Tiong Bahru is also a historic part of Singapore, and the old art deco-inspired apartment blocks surrounding the market are visually, really beautiful.
"I was also surprised by how great the food halls in the shopping malls were as well. We visited the Raffles City Shopping Centre, which was directly below where we were staying, and they had a great variety of interesting food, like Co'mnam Vietnamese Street food and of course the delicious Din Tai Fung dumplings. After a morning of cruising around outside looking at the amazing architecture, the air conditioning was an added benefit."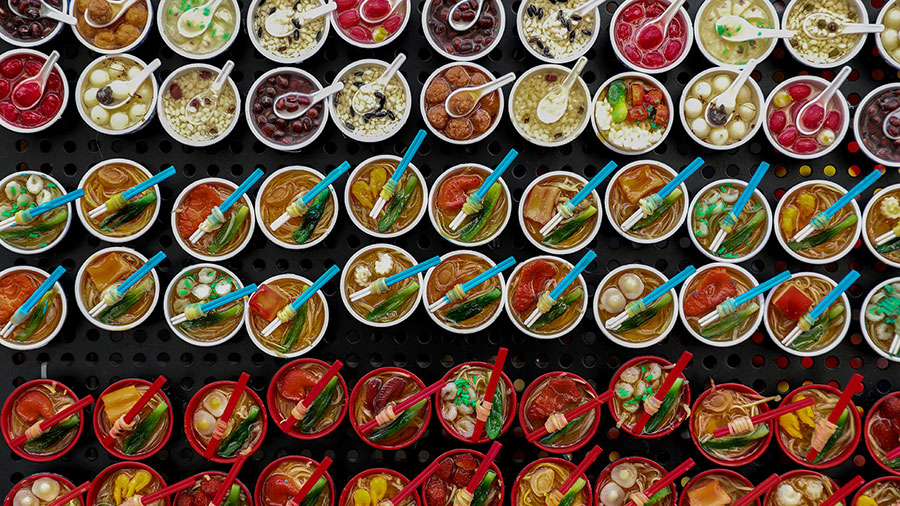 Where is your favourite place to stay in Singapore?
"On my two trips to Singapore, we've stayed at the Oasia Hotel Downtown and the Swissôtel The Stamford, both of which are in the downtown area and really close to everything. It's great to be able to walk to a hawker centre to grab a Kopi in the morning!"
What is your favourite cultural neighbourhood to explore?
"Little India is really vibrant, colourful and a joy to walk around. It's buzzing in the afternoons and evenings with restaurants, markets and 24/7 shops like the Mustafa Centre. I also really liked the quirky, indie feel of Arab Street in Kampong Glam too. Creative and bustling, with plenty of little bars and cafes to sit and people watch. Tiong Bahru gives you a sense of Singapore's past and is well worth a visit too."
Where is your favourite spot for a drink?
"There are so many bars and clubs in Singapore, but I actually loved having an ice-cold beer and people-watching at the markets, particularly the People's Park hawker market, which was bustling and vibrant."
"I felt more connected to where I was, soaking up the sights and sounds and seeing how locals actually live and connect with each other over their food. Noticing how different groups had favoured certain food stalls and trying to guess what each dish was. I loved the feeling of being part of the city itself."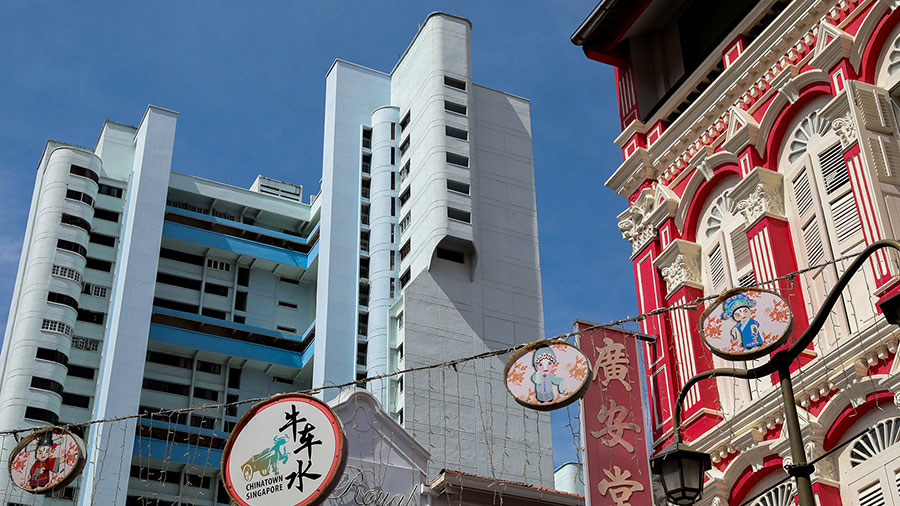 Where is your favourite spot for live music?
"We were lucky enough to see a gig from our Aussie mate Stu Larson while we were there. He was playing at a bar called Timbre X. It's a cool little outdoor bar that also serves food. It was great to see there was an appetite for live indie music in Singapore."
How would you describe Singapore's nightlife and live music scene?
"There is a huge appetite for nightlife and entertainment. Timbre X, the bar we went to see Stu Larson play, was clearly a well-established local hangout, and it was pretty packed for a Tuesday night. It seemed to me that the evening was the time Singapore locals let their hair down. The bars and nightlife culture offer the chance to play after a stressful day, and that's reflected in the playful and creative decor and themes of the bars and clubs."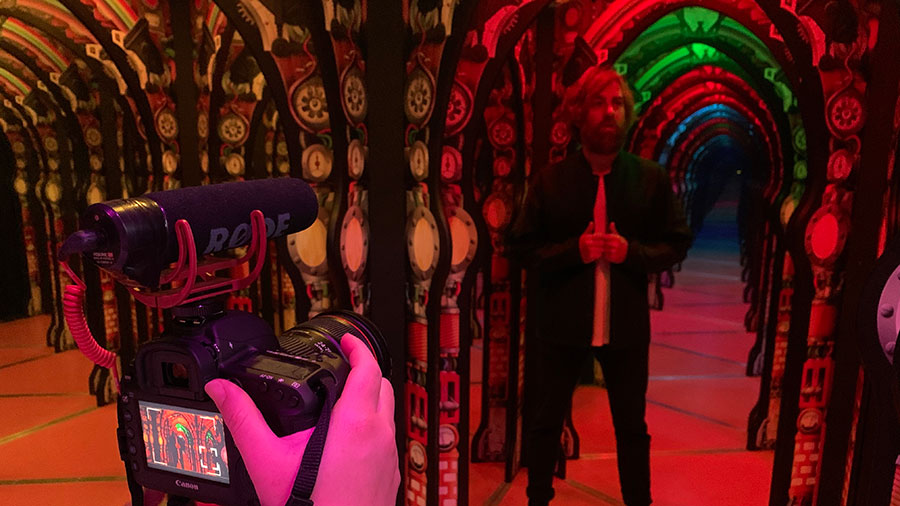 Do you have any last words of wisdom or tips, to give Australian visitors to Singapore to ensure they have a good time?
"The city itself is stunning, but for me, it's the people that make a place special. The highlight of my trips to Singapore was chatting to people – stall owners, taxi drivers, shop attendants, and trying to understand the city from their perspective, as opposed to just being a tourist. It's a fascinating place, with an interesting history, and it's well worth scratching the surface to get under the, albeit beautiful, exterior."
Learn more about Singapore at visitsingapore.com