There's a lot to love about living in Byron Bay. It's been my home for a little over 20 years now and I'm still blown away by the natural beauty, the laid-back vibe and eclectic mix of nationalities who have all been drawn to this piece of paradise in the Northern Rivers.
Above all though, I think it's the incredible gourmet scene that shines the brightest.
One of the top restaurants in Byron Bay is Three Blue Ducks at The Farm. Situated just off the Pacific Highway in Ewingsdale, it's a bit like the welcoming party into Byron Bay, a primer which sets the tone for the paddock-to-plate ethos that extends right through the town.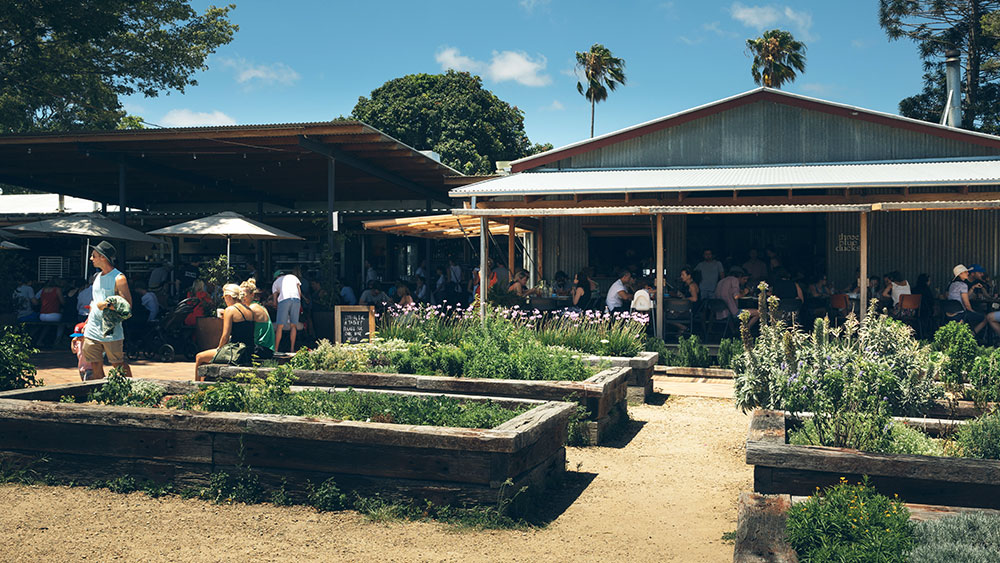 The Three Blue Ducks restaurant, café and produce store is set within an 80-acre working farm, which also counts a nursery, bakery, and gelato store among its residents. The sunny outdoor terrace an amazing spot for lazy breakfasts, long lunches and decadent dinners.
Chef Darren Robertson – one of the six owners of Three Blue Ducks – moved to the shire around five years ago to open the local venue and believes he's in a fortunate position to contribute to the community, to do what he loves in a place that is now his home.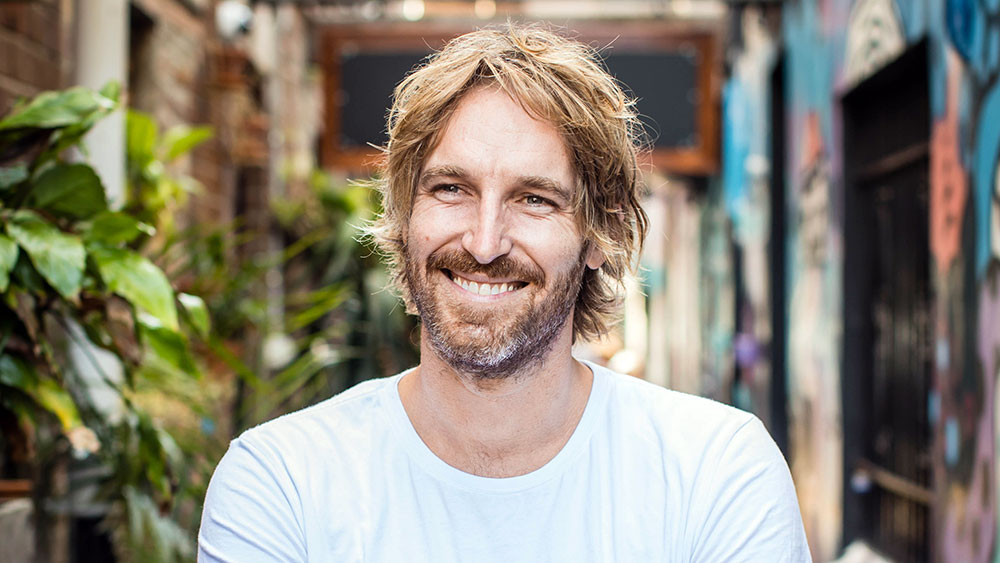 While the days when Three Blue Ducks and The Farm were heaving with visitors feel like a distant memory, it wasn't long ago – and it won't be long until the crowds return again.
In the meantime, Chef Robertson has shared a few insights into what he loves about the bay, the importance of shopping loocal, and how to support Three Blue Ducks right now.
What do you love most about living in Byron Bay?
I have a respect for people trying to do good things here, be it growing, educating, caring, or whatever. The food is pretty good and the beaches are lovely, but it's the people that make it what it is.
Local produce and sustainability are a big part of the TBD ethos. Why do you think it's important to shop/support local?
We're pretty lucky in this area to be exposed to so much incredible produce. Buying food that is local, in season generally is going to be fresher, often less expensive but most importantly is going to be tastier! Also getting to know the people that grow it is the best. Ask how they cook it – I've picked up some of the best food tips from farmers markets.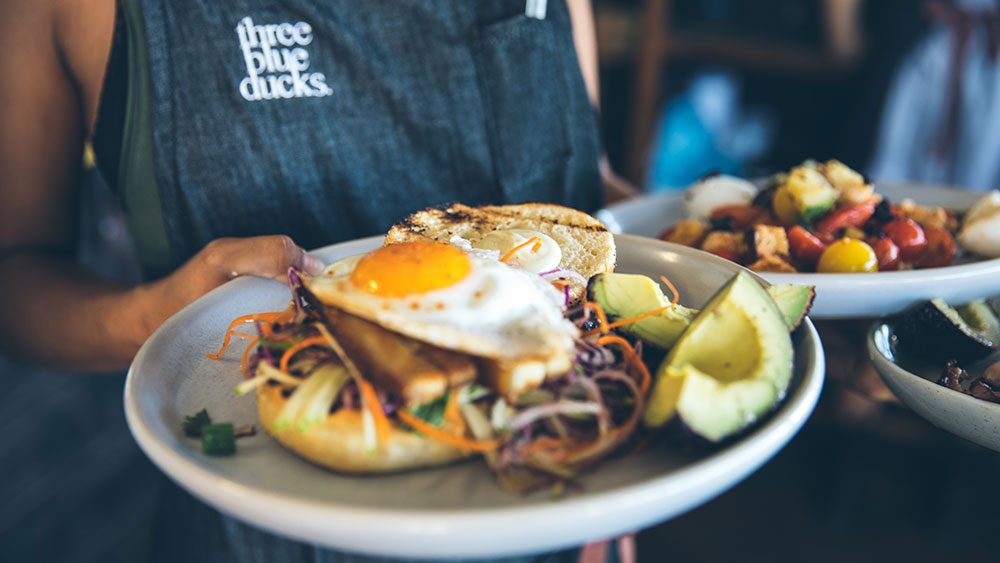 How can people support Three Blue Ducks during this time?
We have an online store at threeblueducks.com, we're also open from 8am till 1pm for coffee, bread, groceries and take-home meals, so drop in and get amongst it. Locally sourced produce boxes can be ordered online from $55, and are available for delivery or pick-up every Tuesday and Friday.
Want to know more about Three Blue Ducks? You can read the full story of how this restaurant group becoming a local dining force in my article for The Upsider.
This is part of our 'Support Local' series profiling Byron Shire businesses and how the community can help them during this period of uncertainty.