Have you ever visited a country and felt instantly at home? Japan was that for us. From the moment we touched down, we were in love, finding a connection to its quirky culture, its diverse beauty, and the centuries old traditions that continue to influence daily life.
Tokyo was spectacular, with its multi-storey shopping malls, electric nightlife, and historic temples all dizzying highlights. However, it was the city of Kyoto – a bullet train ride away in the Kansai Region – that really grabbed us. Life in the former imperial capital felt more authentic, with historic streetscapes that survived the war only adding to its charm.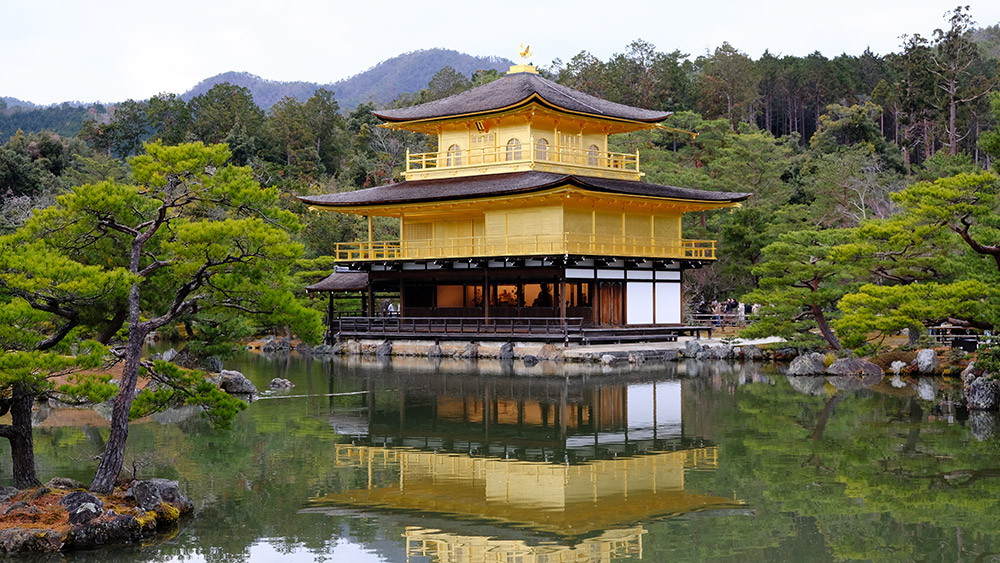 It was here that we met Australian expat Danny Matheson and his Japanese partner Kazuo Ikeda. The couple moved to Kyoto from Melbourne five years ago, transforming a 100-year-old 'machiya' townhouse in Kyoto's historic weaving district of Nishijin into the Jam Jar Lounge & Inn.
Besides being the only place in town to get proper coffee, their inn was also a fountain of knowledge, with Danny and Kazuo helping us to go behind the scenes to discover the real Kyoto. Since our visit the couple have launched Jam Jar Experiences, guided tours and experiences that help visitors delve deeper into the history and culture of Kyoto.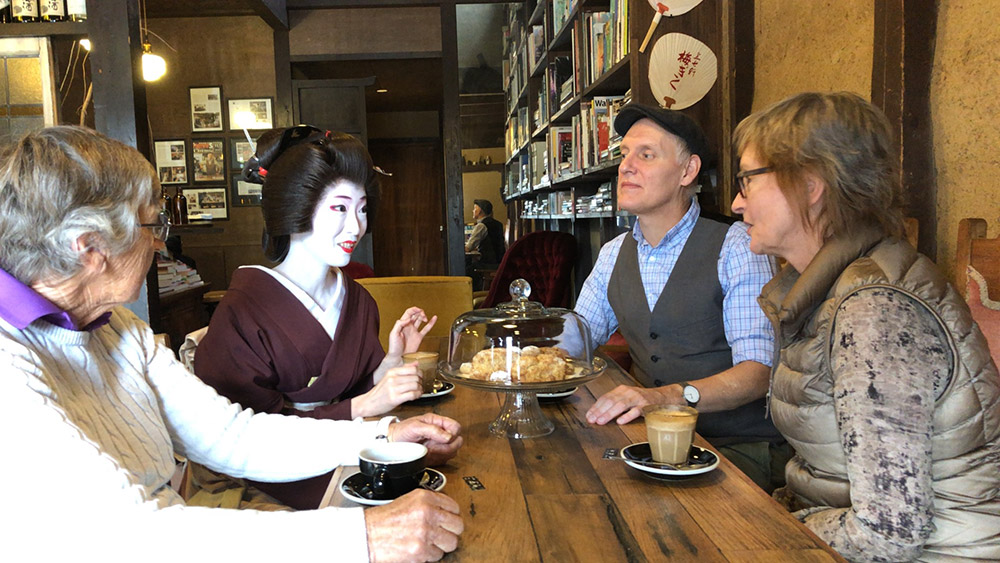 A Kyoto food and sake tasting experience, a full day World Heritage tour taking in four of the city's 17 UNESCO listed, and an afternoon with a real Geisha are just a few of their amazing tour. The latter is the one we wish we could have experienced on our last visit – and will be at the top of our wish list when we finally get a chance to return to the city.
We asked Danny to give us a taste of what visitors can expect from 'An Intimate Afternoon with a Geisha', as well as Jam Jar and some of the must-see attractions within the city.
About 'An Intimate Afternoon with a Geisha'
This is our small group tour (max 8) which gives participants the unique opportunity of having access to a real working Geisha. Even most Japanese, like us, never have the opportunity to be in the same room as a Geisha, let alone having a conversation with these Japanese icons. During the three hours we have together, every question you have ever had about life as a Geisha will be answered with the help of a translator. We also take a tour through our local shrine, the lovely Kitano Tenmengu. With our Geisha as tour leader, she will also accompany us through our local Geisha district (Kamishichiken – the oldest Geisha district in Kyoto), before demonstrating how to make the perfect cup of matcha tea.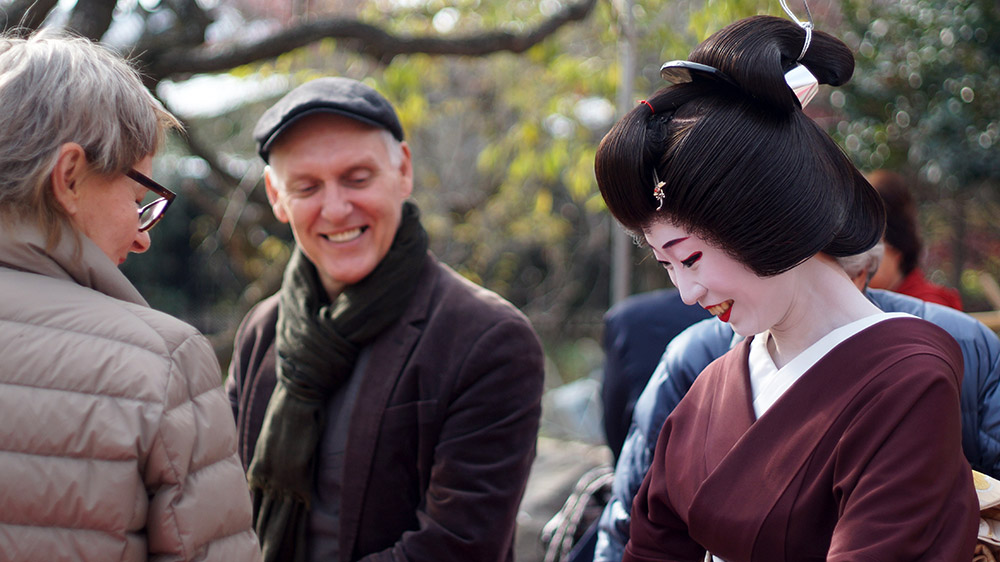 What do you love most about living in Kyoto?
Tokyo will always be my spiritual home in Japan, it was my first introduction to this fabulous country, and, let's face it, there is no other city in the world like Tokyo. Besides using the 'old city/new city' analogy, it is quite difficult to compare Kyoto with Tokyo. Having said that, coming from a relatively new country like Australia, I would have to say the 2,000-year-old history, much of which is still actively here today, just blows me away on a daily basis. That and the fact that it is mostly flat which makes bicycle riding a breeze.
What are the top 3 recommendations for first time visitors to Kyoto?
1. Rent an e-bike
There are more than 1200 temples and shrines to discover in the greater Kyoto area. I almost always recommend my guests hire an E-Bike (an electrically assisted bicycle). Kyoto is made for riding bikes. It's flat and quite condensed. You could easily visit 10-12 shrines or temples, plus have lunch by the Kamogawa river in one full day riding, including the world-famous Gold Temple (Kinkakuj-ji), Ryoanji Temple (Zen pebble garden), Silver Temple (Silver Temple), Kiyomizu-dera Temple amongst others.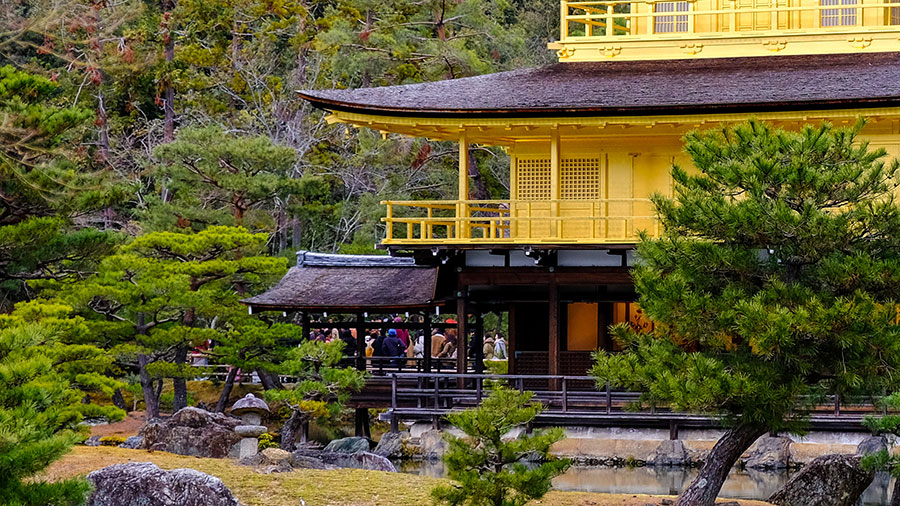 2. Arashiyama
The Arashiyama area is famous for its Bamboo Forest, but it also houses one of the most spectacular Japanese gardens in the whole of the country, the stunning 'Okochi-Sanso Villa & Garden'. Popular with Japanese tourists, it is often overlooked by foreign visitors because a lack of English signage, or perhaps the 1000yen (AUD$12.00) entry fee. The garden was designed and built by Denjiro Okochi, Japan's most famous silent movie star of the 1920's & 30's. His villa and garden are still held by his surviving family but is generously opened to the public. Well worth a visit in any season.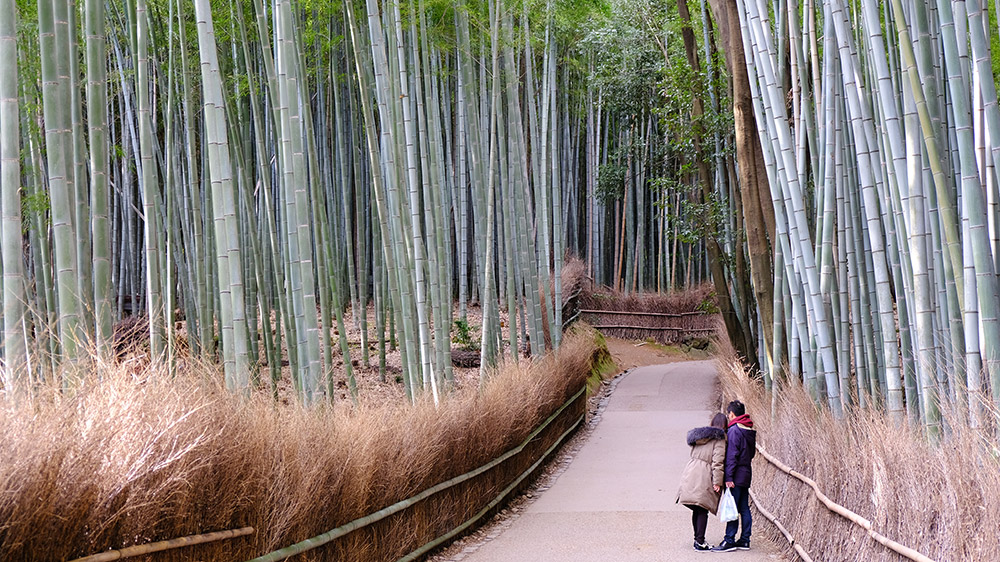 3. Kiyotaki
For a taste of Japanese mountain scenery, take the 40-minute bus ride from Kyoto's main train station to Kiyotaki. This spot is very popular in Autumn for its thousands of maples, but I have been in every season and the scenery never disappoints. You can meander alongside the river, passing shrines, temples, and Japanese houses. In the summer you can swim safely in the water holes provided by the rocks along the riverbank, before arriving at the cutest railway station perched high on a bridge, for a 30-minute ride back to Kyoto. Again, largely undiscovered by foreign visitors. A photographer's dream day!
Please tell me about your inn and café.
One of the reasons we decided to settle in Kyoto was the opportunity to buy a traditional Kyoto townhouse (or Machiya) and convert it into a cafe and guesthouse. Unlike most cities in Japan, Kyoto was spared the devastating fire-bombings which ended World War 2, and as a result the city could retain these beautiful 'paper houses'. The cafe is very much 'east meets west'. I try to keep the menu mainly western, with Melbourne style coffee. As a result, it has become quite a hub for travellers wanting a taste of home, expats looking for the perfect latte, and community folk who want to practice their English.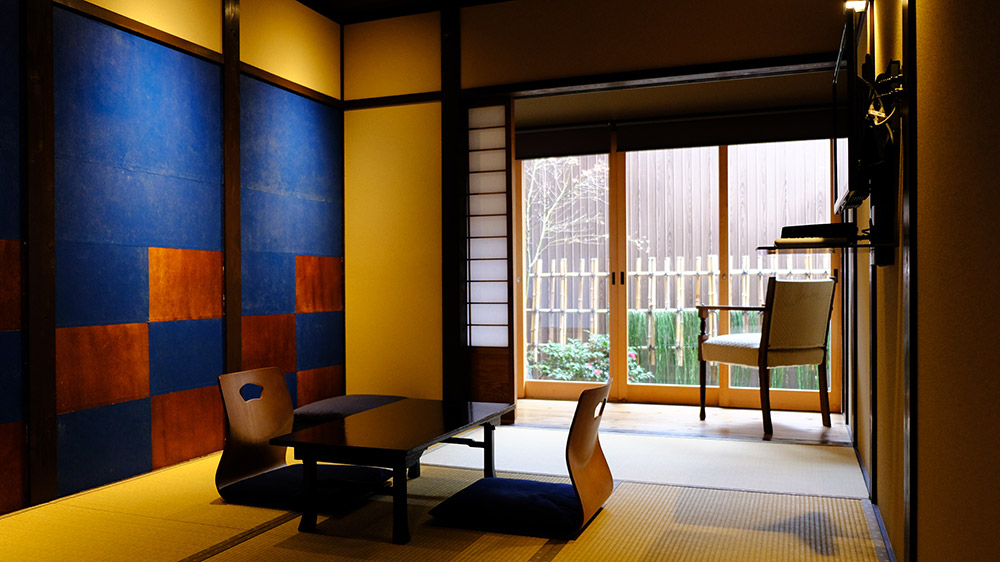 To stay in an original 100-year-old Japanese Machiya is quite a unique experience. The guesthouse is traditionally Japanese complete with tatami matting, futons and shoji screens. The majority of our guests, (pre-Covid) were travellers from English speaking countries who found a safe haven, or just needed a break from the intenseness of being in a country where you can't read or speak the language.
For more info on Jam Jam Inn or to book a tour, visit jamjarjapan.com/en/