South Korea is at the top of our wish list when free overseas travel from Australia resumes. Why? Because it's the full package. It's a country of vibrant culture, with a delicious foodie scene, historic palaces, colourful markets, and impressive cities that change throughout the day and night. It's also somewhere we haven't spent nearly enough time exploring.
We fell in love with its capital, Seoul, a couple of years ago during brief stopovers to and from Europe. However, it was watching the recent Friends of South Korea webinar series that really cemented it in our minds to return – and explore a lot further afield than we had the opportunity to previously.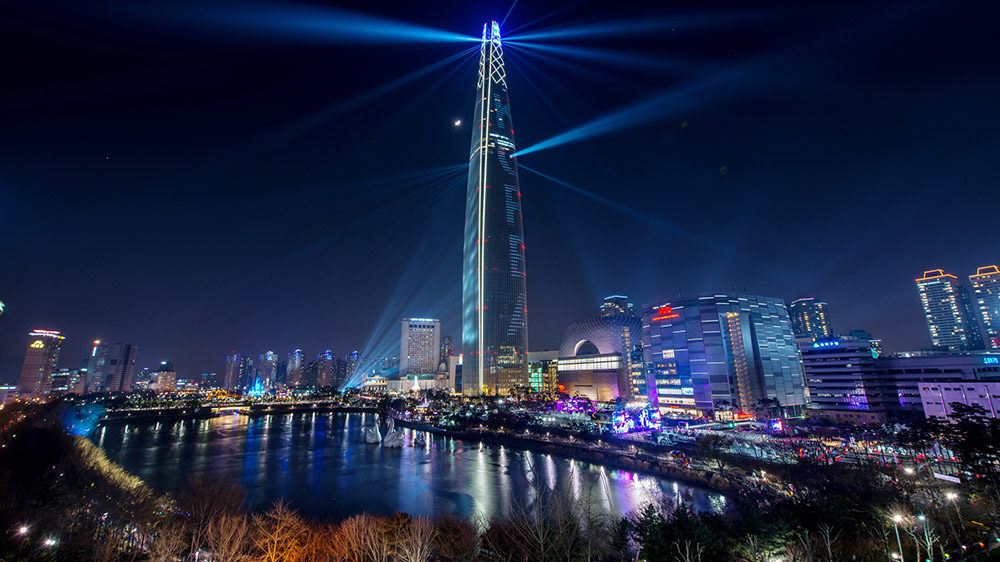 While we wait for the borders to open and our dream of visiting again to finally happen, our friends at Korea Tourism Organisation have given us a little inspiration to keep the dream alive – and it looks like we've got some late nights ahead of us, with the cities shining after dark.
Want to know more? These are some of the best places to visit at night in South Korea.
Night markets
Take your tastebuds on an adventure at one of the local night markets. There are some amazing options around the country, including the Jeonju Nambu Market lined with booths and carts, Busan Bupyeong Kkangtong Night Market with its fish specialties, and the Daegu Seomun Night Market with over 80 food stalls serving both traditional and Korean fusion. At the Noryangjin Fisheries Wholesale Market, the largest fish market in Soul, you can enjoy boat-fresh seafood until midnight.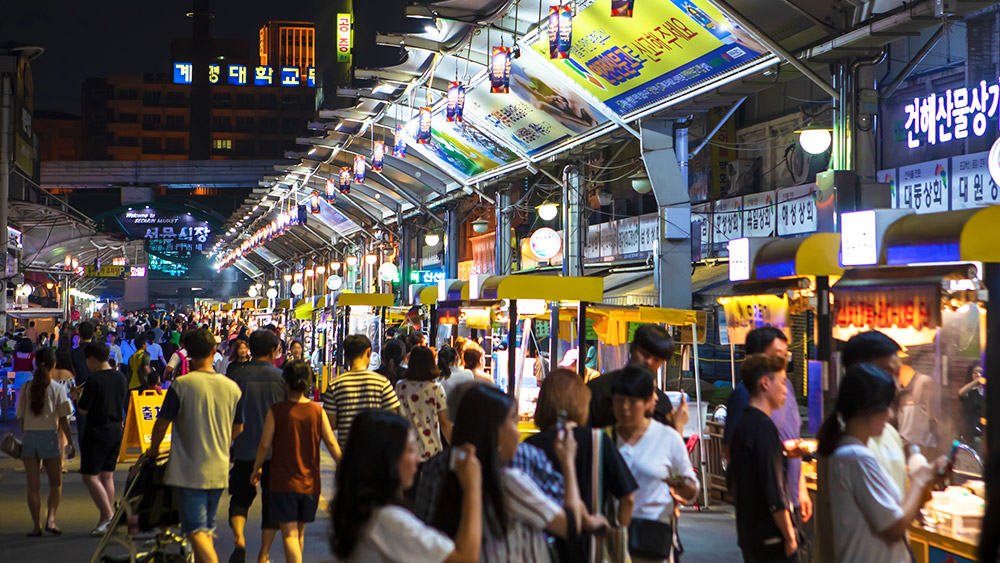 Palaces and fortresses
Cultural sites come alive when the sun goes down. Deoksugung Palace and Changgyeonggung Palace are open until 9pm and are beautifully lit. Changgyeonggung Palace, a UNESCO World Heritage site, offers a 'Moonlight Tour' from spring to autumn, which includes a private guided tour and traditional performances. Gyeongbokgung Palace provides evening tastings of Korean royal cuisine from spring to autumn. In the mood for a night walk? Try the Naksan Mountain Trail of the Hanyangdoseong Seoul City Wall stretching from Hyehwamun Gate to Heunginjimun Gate.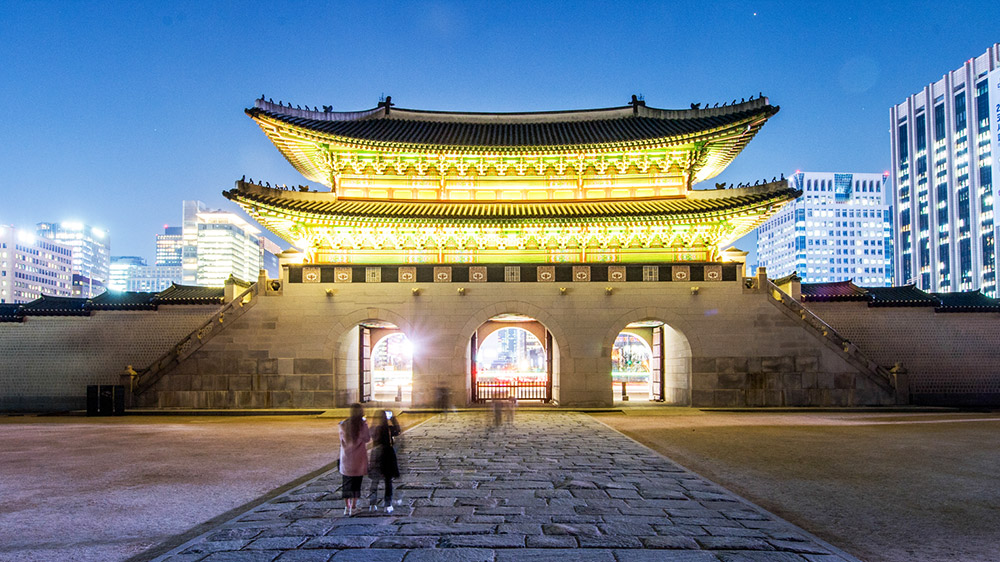 The shopping malls in Dongdaemun
It's never too late for retail therapy. You'll find many large shopping malls in Seou's Dongdaemun fashion town that remain open until dawn, meaning there's plenty of time to snap up a bargain. The area is known for its stylish and moderately-priced clothes and, when you need a break, there are also some really cool cafes and restaurants within the malls where you stop for a quick rest before hitting the shops again.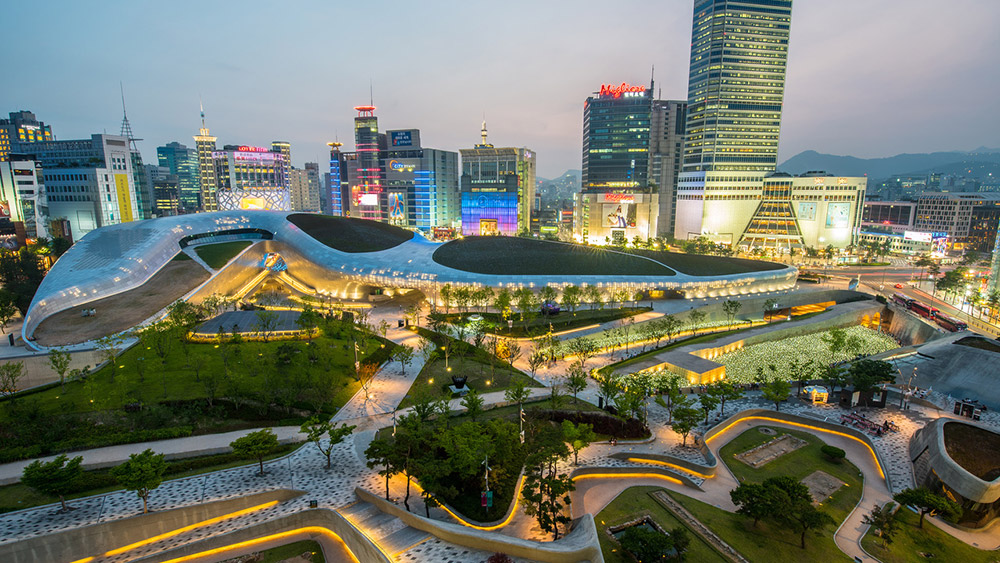 About the Hangang ferry
There's something about seeing twinkling lights from on the water. You can enjoy a stunning night time view on board a Hangang passenger ferry, which provides great vantages of Seoul, as well as regular fireworks. The ferry is also the best place to see the Banpodaegyo Rainbow Fountain Show. In Busan there are yacht and sailing tours around Suyeongman Yachting Centre, The Bay 101 and Gwangandaegyo Bridge.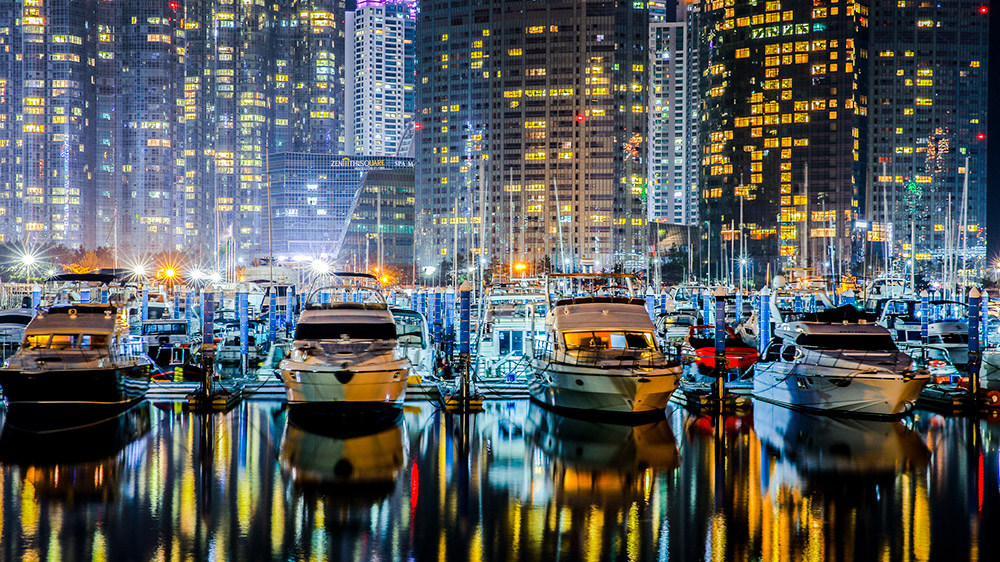 Ponang macha tent bars
Want to do something a little different? Head to Nagman Pocha Street in Yeosu. One of Korea's best places to enjoy the seaside at night, it's also home to little tented wagons selling pojang macha. There are more than 20 pochas, or tent bars, under the Geobukseondaegyo Bridge, most of which specialise in seafood to pair with drinks. The pojang town behind the Haeundae Beach in Busan is also popular, especially during the Busan International Film Festival, when these bars are frequented by Korean actors and actresses.
For more information on South Korea go to korea21.com.au