Well this isn't something you see everyday.
Ovation of the Seas, the new luxury cruise ship earmarked to make a splash in Australian waters from November this year, has successfully completed its conveyance from the Meyer Werft shipyard to the North Sea.
The conveyance is a unique process for ships built at Meyer Werft, situated inland along the banks of the River Ems, with the ship required to make the trip from Papenburg backwards down the river to get to the North Sea.
At 346 meters long and 41 meters wide, Ovation of the Seas is one of the largest ever ships to go through conveyance. Thousands of locals lined the 26-mile route along the riverbank to watch the spectacle and celebrate the ship's new milestone.
The total conveyance took 12 hours.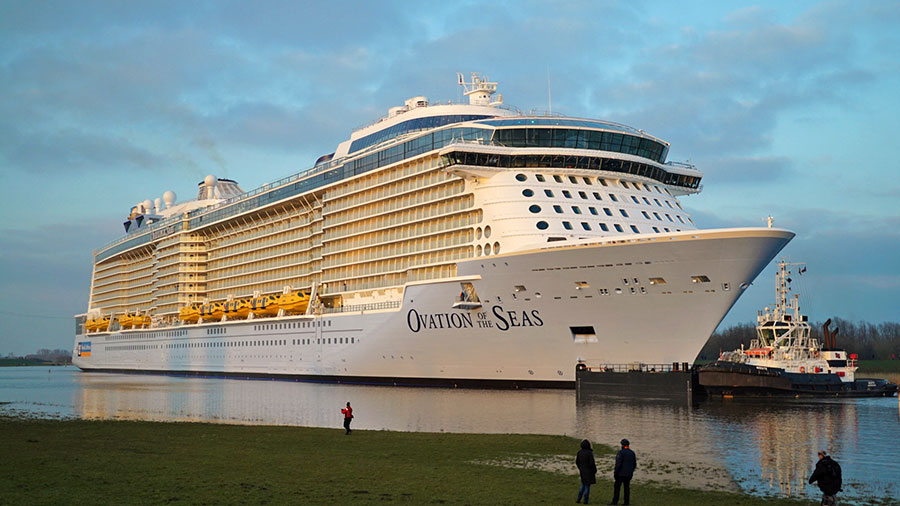 Ovation of the Seas will be officially launched in April 2016, when she departs Southampton, England for Tianjin (Beijing), China on a 52-day Global Odyssey, before commencing her Chinese season on 24 June 2016.
On 30 November 2016, she will set sail on a 15-night Singapore to Sydney voyage via Fremantle, Adelaide and Hobart, repositioning to her new home down under for her maiden Australian season from December.
Visit ovationoftheseas.com.au for more info.