People say everything old is often new again, and that's perfectly apt in the case of Qantas' latest Boeing 737-800 – painted in vintage 60's livery to celebrate the airline's 95 years of flying. 
Christened the Retro Roo II, this aircraft has the same livery that featured on Qantas' Boeing 707 jets from 1959 to 1961 – when the flying kangaroo helped revolutionise long-haul travel.
Qantas was the first carrier outside the United States to operate the jet, and in 1959 become the first airline to operate regular passenger jet services across the Pacific Ocean, connecting Sydney and San Francisco.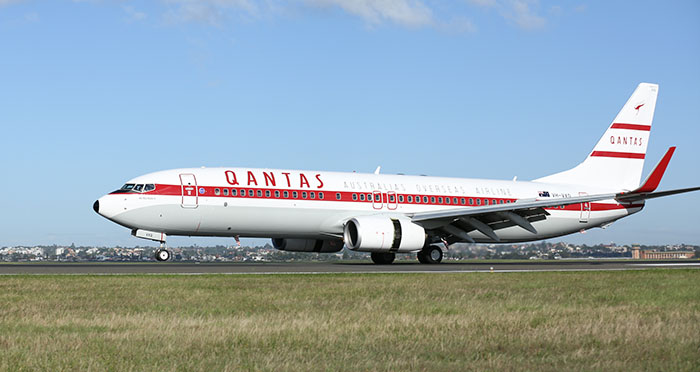 Qantas was also the first airline to offer a round-the-world jet service with the B707. The flying time was 70 hours compared to 127 hours with the Super Constellation aircraft that the B707 replaced.
To put that into perspective, a Qantas flight from Sydney to London today stops once, in Dubai, and takes 21 flying hours. If anyone ever complains about the long trip, remind them how good we now have it!
Welcoming the freshly-painted jet into a hangar with more than 300 employees, Qantas Group CEO Alan Joyce described the vintage livery as a flying tribute to the airline's history of innovation.
Visit qantas.com for more info.