Move over Flying Kangaroo, there will soon be a flying Quokka taking to the skies.
The votes have been tallied, the people have spoken. Qantas has today announced the names of its fleet of eight Boeing 787-9 Dreamliners.
The final names, in no particular order, are: Great Barrier Reef, Boomerang, Skippy, Waltzing Matilda, Uluru, Great Southern Land, Quokka, and Dreamtime.
They're pretty safe names, no curveballs like Boaty McBoatface, but they do a pretty good job of summing up Australia.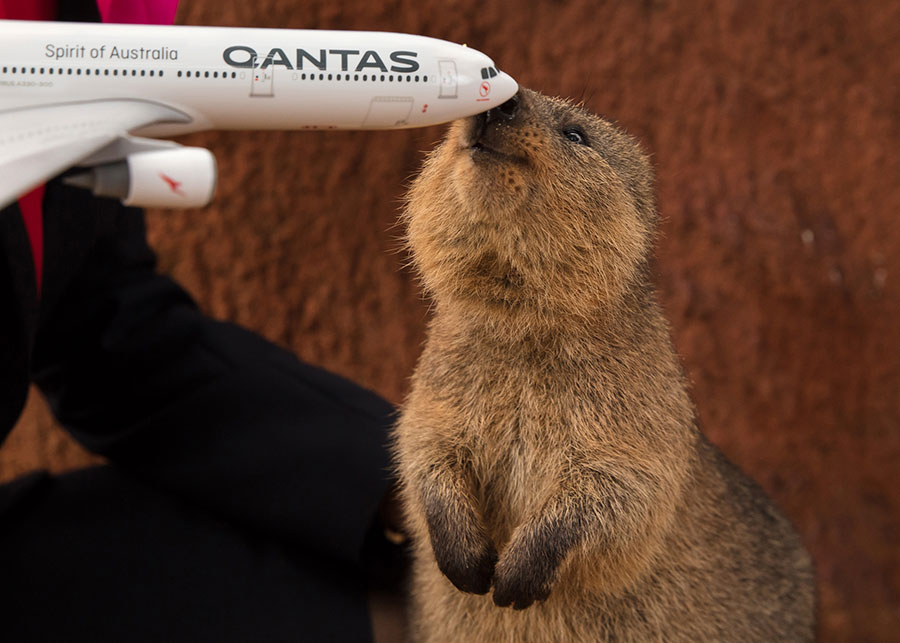 More than 60,000 suggestions were made and 45,000 votes cast in selecting the names of the aircraft that will fly nonstop from Perth to London and Melbourne to Los Angeles.
Qantas Group CEO Alan Joyce said the public response was fantastic and engaging for both customers and staff.
"Thank you to everyone who participated – we had so many worthwhile entries that we could have renamed our entire fleet of aircraft," Mr Joyce said.
"While there's a few suggestions that are best left unmentioned, we hope that Australians will get a sense of pride or have a little chuckle when they see Quokka on the gate at London Heathrow Airport waiting to take them home.
"We think the eight names are a reflection of the places and things that make Australians feel proud."
Qantas will take delivery of the first of eight Dreamliner aircraft in October this year.