Forget mint chocolates on your pillow at night, QT Hotels and Resorts has just taken the humble hotel freebie to the next level with the launch of Vroom Service – giving guests a chance to get behind the wheel of a MINI during their stay and explore the city for free!
A first-of-its-kind automotive and hotel partnership in Australia, Vroom Service will see brand new MINI Countryman, Convertible, Clubman and Hatch parked and waiting outside the seven QT Hotels around Australia from now through until the end of May 2020.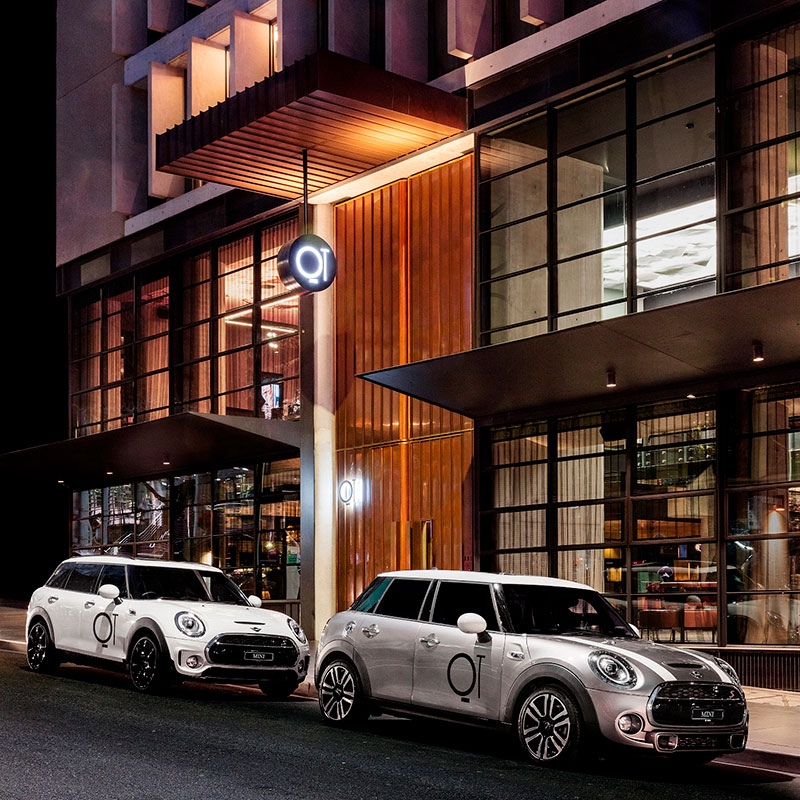 To nab one of the Starlight Blue, Chilli Red or Melting Silver MINIs, guests can pre-book online or simply ask for Vroom Service at reception to receive the wheely good upgrade.
Victoria Dodge, EVENT Hospitality and Entertainment's Director of Brand and Communications, says "At QT we are forever looking for ways to enhance our guest experience and deliver the unexpected. Handing over the keys to a room, with the keys to a MINI, certainly does that."
Vroom Service is available to book now at qthotelsandresorts.com