Royal Caribbean is set to shake up the cruise world with the unveiling of its new Perfect Day Island Collection, a series of exclusive private island destinations around the world.
The first in the collection, Perfect Day at CocoCay, is a USD$200 million transformation of the cruise line's existing private island in The Bahamas – and it looks epic!
Highlights of the island include:
· Thrill Waterpark features two brag-worthy water towers with 13 slides – the most slides found in any waterpark in the Caribbean – including the 41-metre-tall Daredevil's Peak, the tallest waterslide in North America. In addition, the waterpark will feature the Caribbean's largest wave pool and a kid-friendly obstacle course pool.
· Oasis Lagoon, the Caribbean's largest freshwater pool, with a swim-up bar and in-pool loungers.
· A 480-metre zip line that crisscrosses the island at up to 15 metres high and features the only water landing in the Caribbean.
· A helium balloon, dubbed Up, Up and Away, floats up to 137 metres above the ground, providing the highest vantage point in The Bahamas.
· Two specially designed beaches – Chill Island for the ultimate beach escape, complete with cabanas and daybeds for relaxation; and the action-packed South Beach with volleyball, beachside basketball, soccer, paddle boarding, glass-bottom kayaking and zorbing in an inflatable zorb ball.
· The exclusive Coco Beach Club, will offer an upscale island experience that will feature the first overwater cabanas in The Bahamas.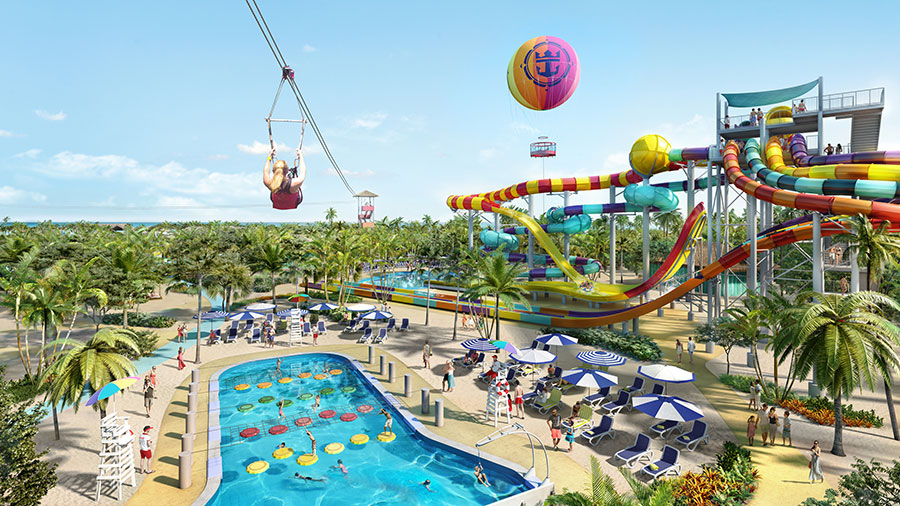 Royal Caribbean ships departing from the US states of New York, Maryland and Florida will call at Perfect Day at CocoCay, providing guests with holiday adventures like no other in the Caribbean. The island transformation will roll out in phases beginning September 2018 with the completion of a new pier, and by early 2019 the majority of the island's experiences will be open. Coco Beach Club, the final phase, is set to open November 2019.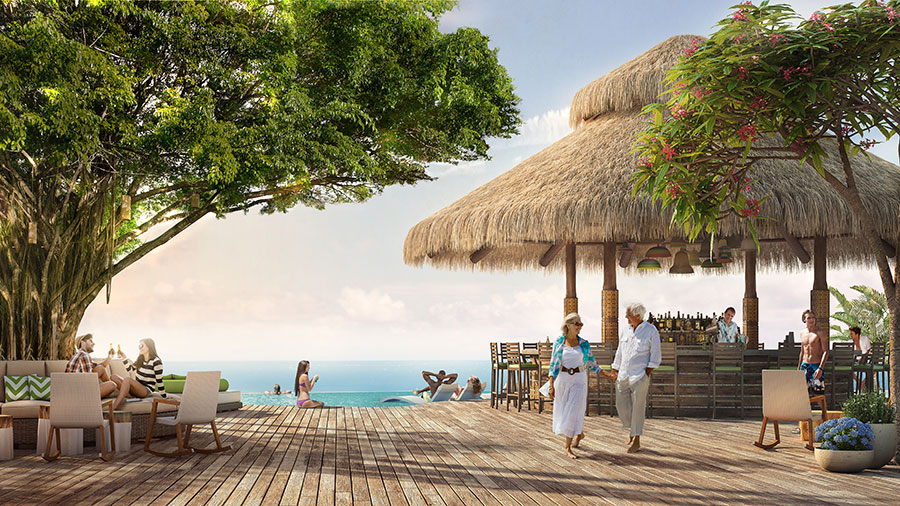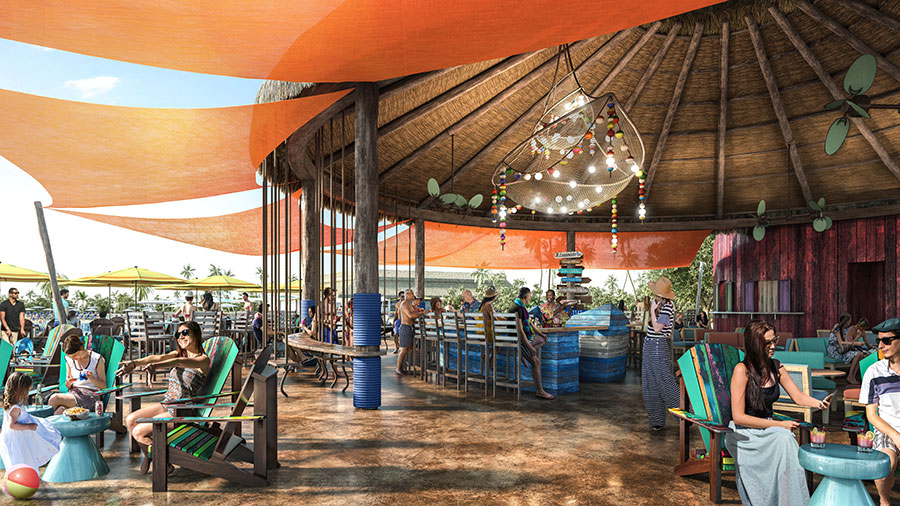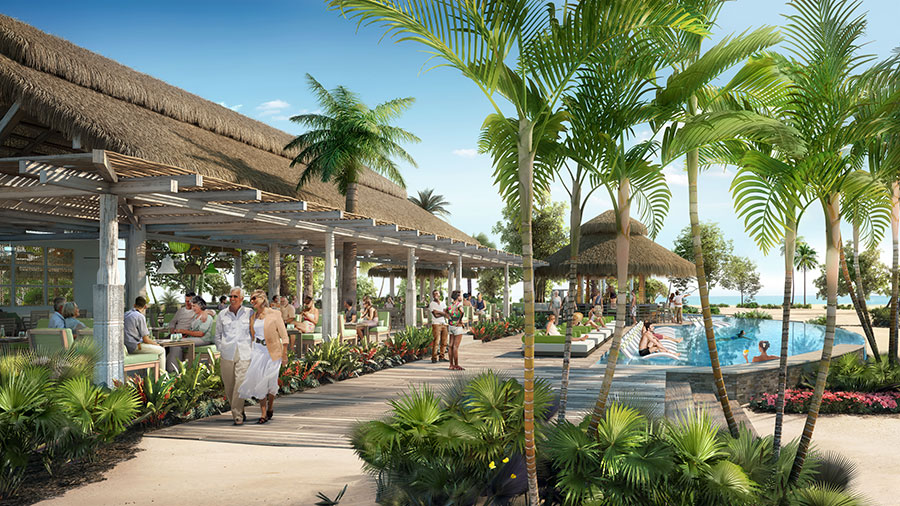 Additional Perfect Day Island Collection destinations around the globe will be announced at a later date.
For more info, visit royalcaribbean.com