Combining two of my great loves (hotels and doggos), The Langham Sydney has partnered with Australian based charity Pound Paws to launch a new curated Pampered Pets Staycation package.
The accommodation will be glamorous, the service second to none, and the experience guaranteed to please both you and your furry friend. An in-room Pet Afternoon Tea on arrival, breakfast in bed, and a surprise gift pet gift bad are just a few of the highlights.
In addition to a luxurious stay, the package will be supporting other cats and dogs around the country. For every staycation booked, $20 will go towards Pound Paws, who provides a modern approach to the re-homing of pets in Australian pounds and rescue centres.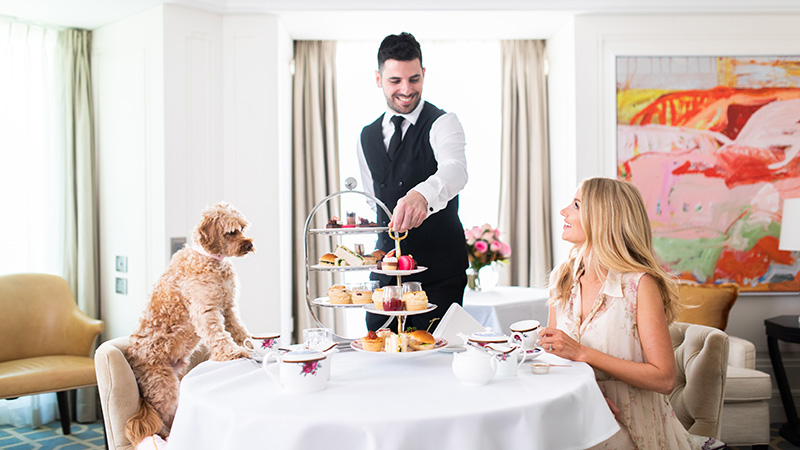 Shane Jolly, general manager of The Langham, Sydney says, "Since the pandemic hit Australia, animal charities have seen a 45 per cent increase in the adoptions of dogs and 20 per cent increase in cat adoptions.
"Now that guests are looking to spend their weekends away from their homes, it is only natural that they want to bring the whole family and that includes their pet on their staycations and we want to make sure that our guests have that option at The Langham."
"We have specially designed this new Pampered Pets Staycation and work with Pound Paws to do our part to rescue more dogs and cats and have them go to good homes," adds Jolly.
You and your doggo will be welcomed by The by The Langham Service Stylist upon arrival and everything will be set up for your furry friend.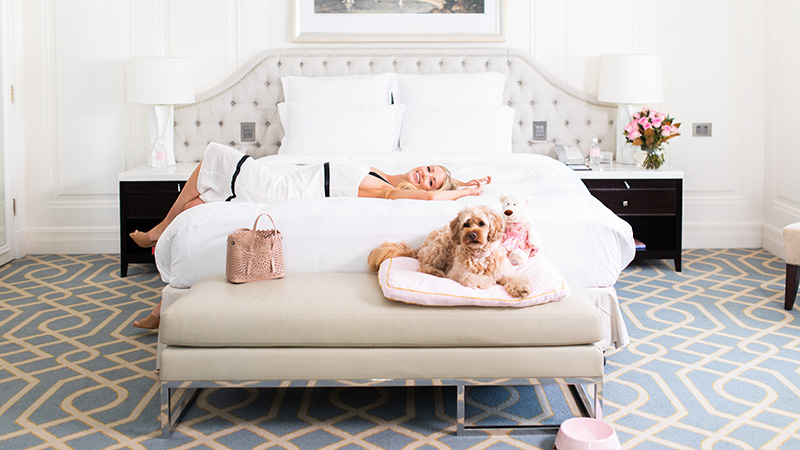 From $698 per night, this paw-esome package includes:
One night accommodation in a Deluxe City King room
A complimentary Pet Afternoon Tea upon arrival
Breakfast in bed for you and your pet
Surprise pet gift bag
Complimentary three-hour pet sitting.
Complimentary valet parking
Owners will also receive a dedicated 'Pet Room Service Menu' featuring dishes made daily from fresh produce, free from onion, garlic and acids. 'Lassie's Favourite' is a popular choice, as is 'Rawesome', an Angus beef tartare dish.
Pet owners can also purchase pet gifts from The Langham's specially curated Pet Gift Guide, which includes a plush Langham pink pet carrier, collars, leashes, pet bowls and more. A pet-sitter and turn down service for doggy beds is also available.
To celebrate the new offering, The Langham, Sydney hosted its first ever Dog Wedding between The Langham, Sydney's Ambassador Dog, Muppy Puppy and his long-time girlfriend Boomer on Thursday the 27th August. Seriously next-level cuteness.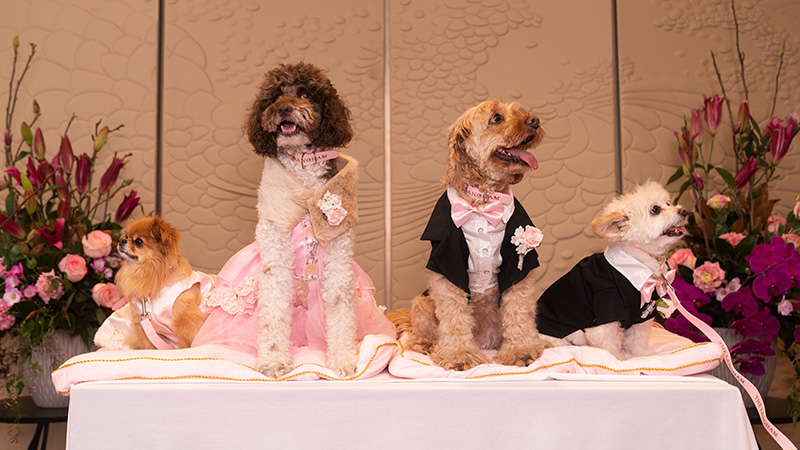 For more info, visit langhamhotels.com