We've just arrived home after a whirlwind visit to California, and, while we're still suffering the effects of jet lag, we thought it'd be a perfect opportunity to jot down a few of the things we learned from our adventure. For eight glorious days, we got a taste of life in the United States. From Venice Beach to Monterey, San Francisco, Napa and the Sierra Nevada Mountains, we covered a lot of ground and a couple of things really stood out.
1. It's so much more diverse than we realised
Given Australia and the US (excluding Alaska and Hawaii) are about the same size, we knew what we were getting ourselves into with long days and long distances, but we didn't expect the landscape to change as quickly and dramatically as it did. Based on my previous experience in California, mostly in and around L.A., I thought I had a good idea of what the landscape was like. Nope. It was so much more diverse than I realised. We travelled from gritty urban sprawl through stunning mountain ranges, along picturesque stretches of coast on Highway 1, and into remote national parks where the people were outnumbered by the giant trees. By avoiding the major highways for most of the trip, we got to see what the raw, untouched Californian landscape was like – and it was made even better by our convertible hire car. With the roof of the car down, we were immersed in the landscapes that we explored – particularly among the towering redwoods of the Sequoia National Park.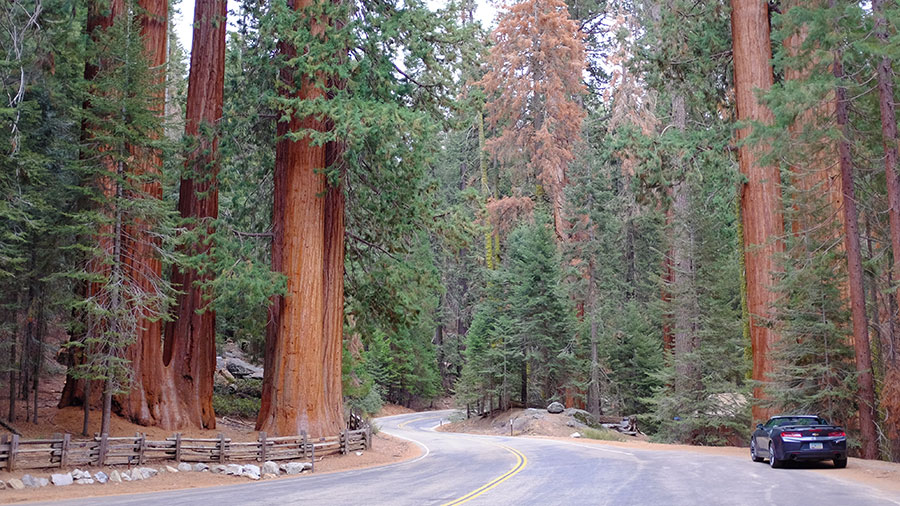 2. The people are warm, friendly, and always willing to chat
Californians, you are wonderful humans, and we can't thank you enough for welcoming us into your country with open arms. Everyone was friendly, chatty, and more than willing to share a little local knowledge to help us. It was easy to strike up a conversation wherever we went, especially once people heard our accents – 'Oh, you're from Australia!' The hospitality industry puts Australia to shame too. I know it's primarily due to the tipping system, but all of the servers really did go above and beyond to ensure we had a good experience. Out of everything, I think it's the people we met along the way that we'll remember most.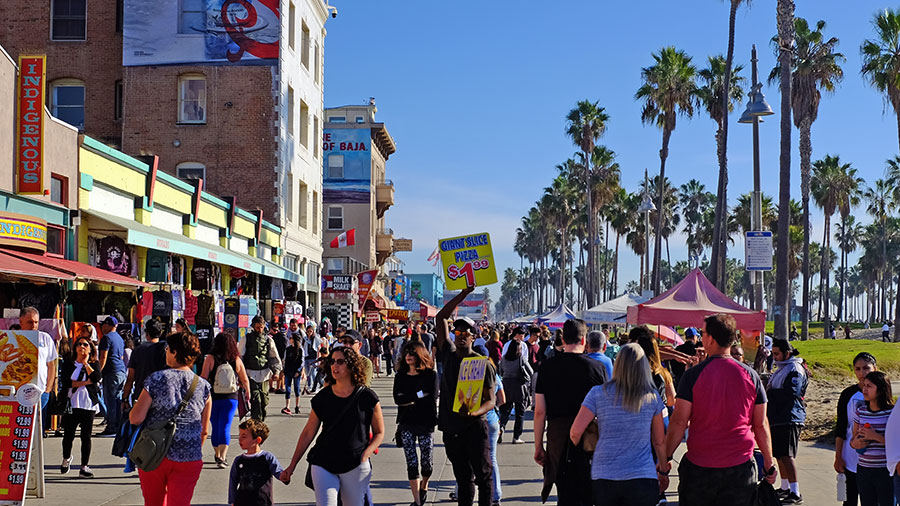 3. Food can be hit and miss, and the coffee is really bad
Quantity does not equal quality, and not every meal should contain cheese. We had some fantastic meals during our trip, particularly the fresh seafood in Monterey and slow-cooked barbeque in Napa, but for every good meal there were probably two average ones. We tried to be clever and choose restaurants based on Yelp/Google recommendations, but, even with that, they were still a bit hit and miss. Portion sizes also tended to be way too big, and we quickly learned that it was better to share the starters than to waste half the meal. With this said though, the meals we did enjoy were absolute knockouts and we'll be seeking out similar restaurants next time we visit. One thing with no redeeming qualities, however, was the coffee – it was truly awful. I've never considered myself to be a coffee snob, but I think Australia's coffee culture has ruined me for life. The bottomless, percolated drip coffee we encountered everywhere had us longing for a good, old-fashioned espresso or long black.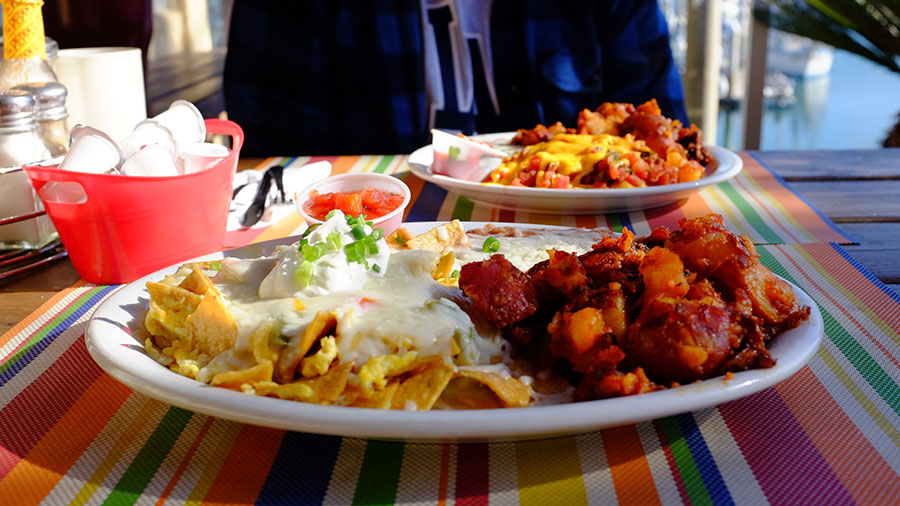 4. Everything is so cheap
Exchange rate aside, everything from the clothes to meals and alcohol was so cheap! Once we got past the listed price being completely different to what we were actually going to be charged, it was easy to hunt out a great bargain. As an example, we picked up a 1.75L bottle of Absolut Vodka for just US$20. The equivalent would be around AUD$80-90 here in Oz. Granted, it did explode in our suitcase on the return flight and make us smell like a distillery as we walked through airport security, but it was still a bargain. We took an empty suitcase and filled it to the brim with clothes, plus more than a few bottles of amazing Napa wine.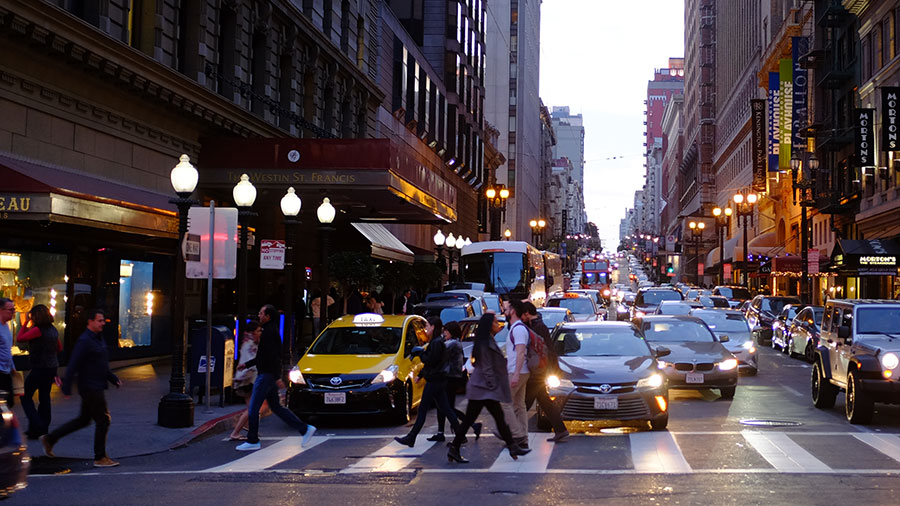 5. Road rules seem to be more like guidelines
Hiring a car gave us the freedom to see and do whatever we wanted, and enjoy a taste of what it's like driving on the other side of the road. Aside from a couple of quickly corrected mistakes in carparks, it was generally pretty smooth sailing. 'Long left, short right' was our mantra to keep on the correct side at intersections. One thing that stood out though was that many locals seemed to have no regard for speed limits or indicators, or know how to safely merge. Road rules? What road rules? Many cars had battle scars from this fluid driving style. If it was signposted at 55mph, people were often flying by at at least 65-70 mph. We were in no real hurry, so just did what was signposted and enjoyed the ride.
Honestly, we can't wait to go back and experience some of the other states.  The majority of what we knew about America, we'd learned from the media. And while a lot of it was pretty accurate, there were still a lot of things that surprised us along the way. We covered a lot of distance on the trip, but barely scratched the surface of what California and the country had to offer. Once we've saved up enough annual leave, we're going to make a return visit and spend a few weeks travelling around. We've already started working on the route map!