The first time I saw a picture of the 'kids on a bicycle' mural, I was in awe. The skill and attention to detail needed to create the mural was incredible. But like most things on Facebook, I assumed I would never see it in the flesh.
Fast forward a couple of years and I had the chance to visit George Town in Penang, and imagine my surprise to find not only that very artwork but countless others just like it hidden down every alleyway and street.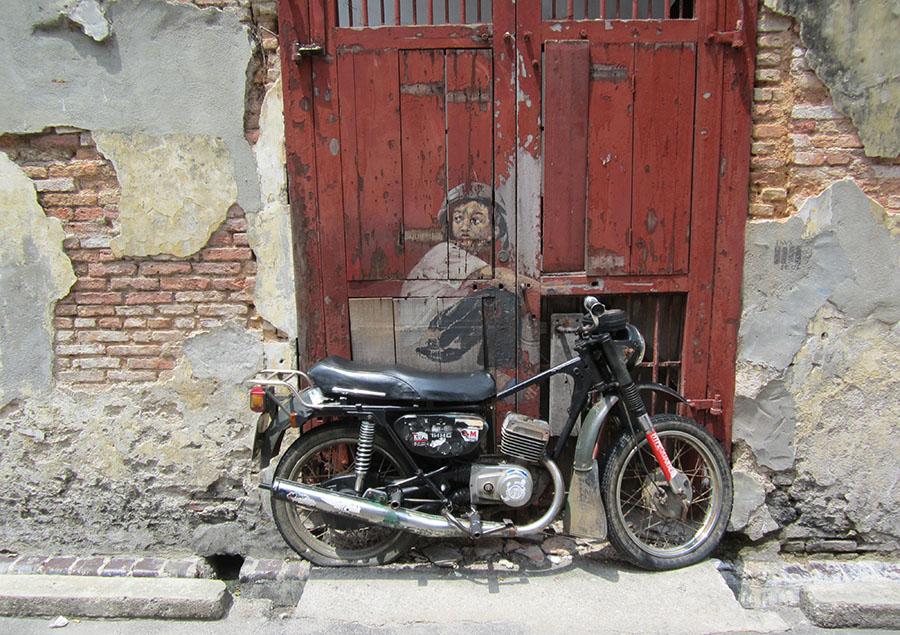 Street art is part of George Town's fabric. Together with the crumbling Colonial buildings of the city's UNESCO Heritage Zone, street art is one of Penang's biggest draw cards. No matter what time of the day, you're bound to find someone with a camera in hand on the hunt for street art.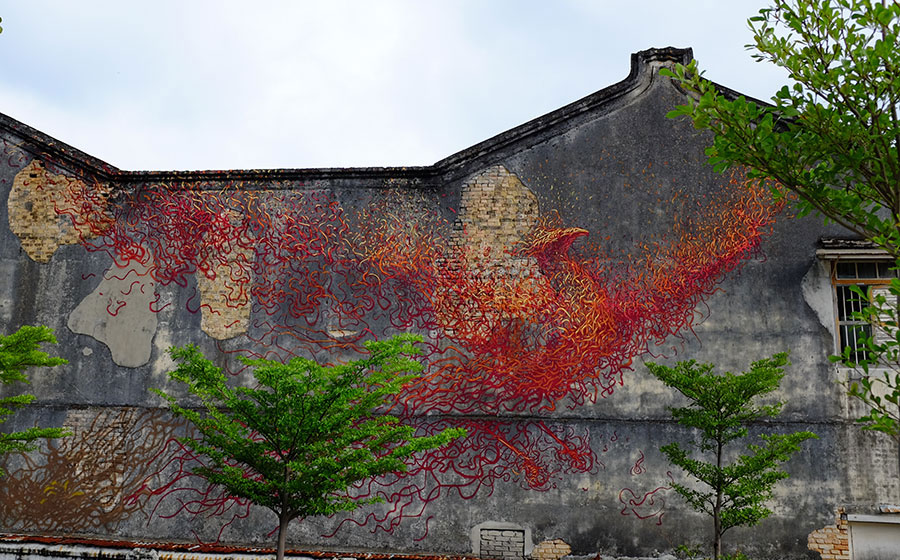 The 'kids on a bicycle' mural was painted by Lithuanian artist Ernest Zacharevic, a man who has actually painted several of the city's most well known sights… but he isn't the only artist to make his mark on the city.
Chinese-born artist DALeast and Russian Julia Volchkova, as well as numerous Penang and mainland Malaysian artists, have also created murals big and small. The subject matter is diverse too, featuring everything from an Indian boatman to a phoenix rising from the ashes and even 101 kittens.
Best of all, the majority of works are clustered together so you don't need to traipse all over town to see them. Lebuh Armenian, Lebuh Muntri, and Lebuh Ah Quee are the main locations, but there is plenty further afield too.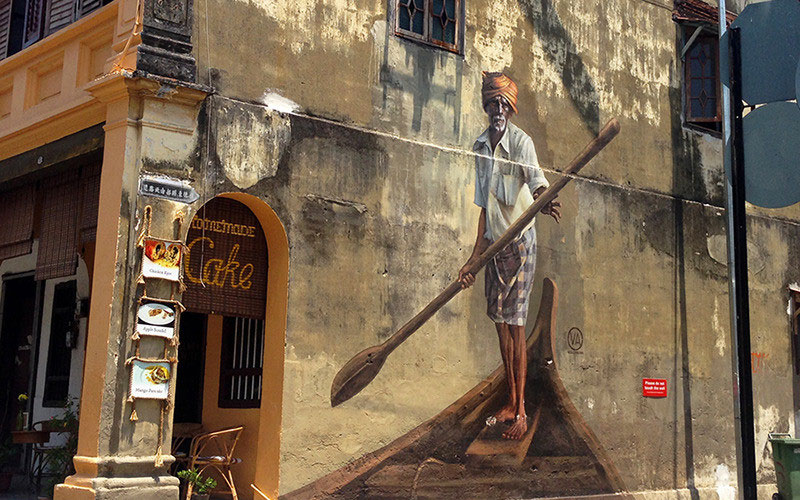 Penang's street art scene is mainly focused around George Town, but there are works found across the island. The majority of local's understand the importance of the artworks to tourism, and actively try to protect them.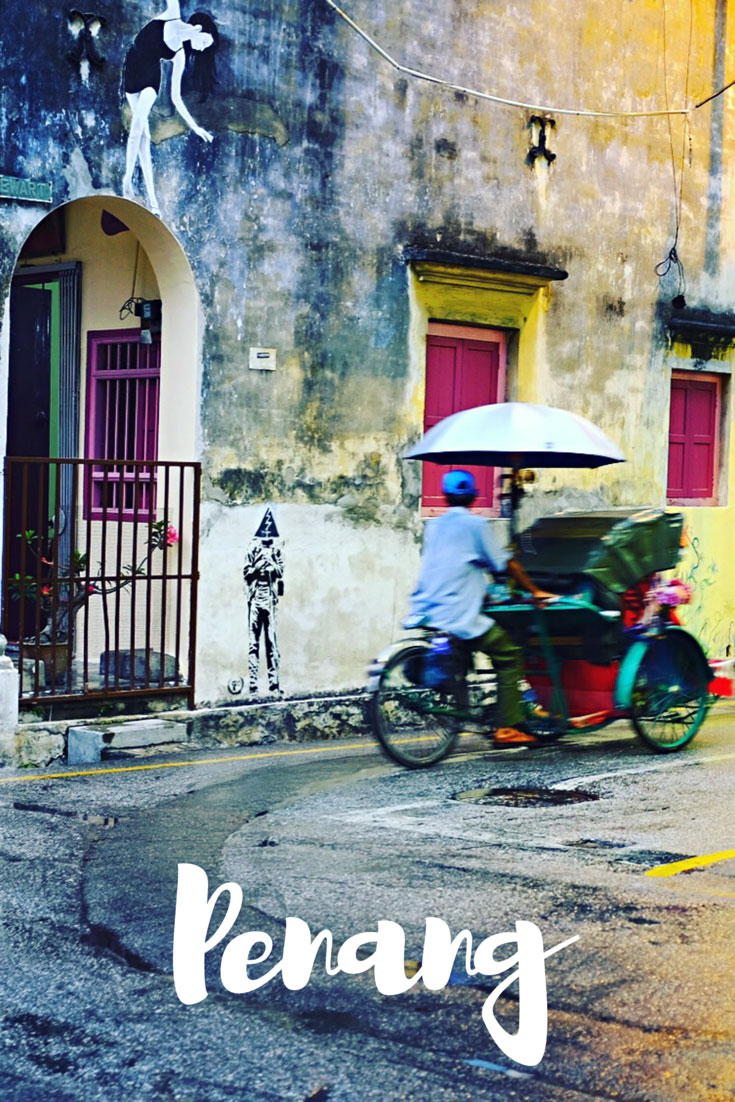 When You Go 
Want to experience Penang's street art and street food in the flesh? Try Malaysia Airlines. Learn more at www.malaysiaairlines.com