There's something about Byron Bay that makes people fall in love. Just one visit is often all it takes to have you dreaming of relocating your life to this most easterly tourist mecca. Not everyone follows through with that dream, but those who do know it's absolutely worth it.
Bec Mussett and Kasper Hagen moved to Byron from Sydney 12 years ago to give their children a better quality of life, drawn to the slower pace and relaxed lifestyle.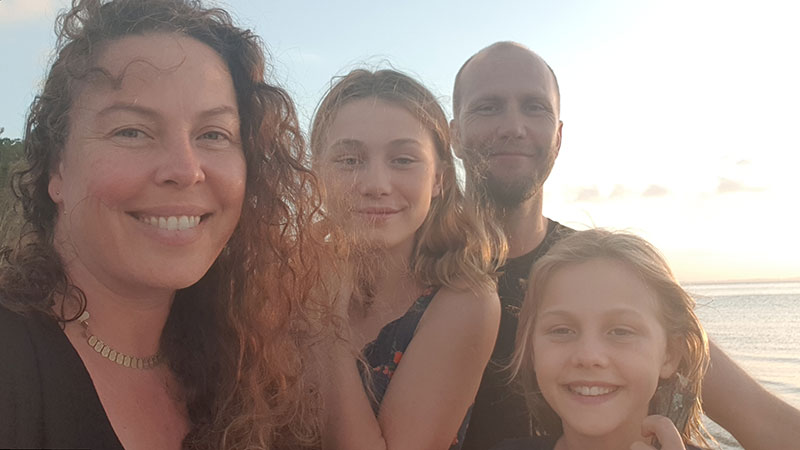 The couple purchased Byron Bay Camping & Disposals in the old Woolworths plaza back in 2014, breathing new life into a business which has been part of the local landscape for almost 30 years. More than just camping gear, they now offer everything from luggage to archery equipment.
At a time such as this, shopping at a 'store with a door' is more important than ever. We asked Bec to share a few of her favourite things about Byron and how customers can support their business through the ongoing health crisis.
What do you love most about Byron Shire?
We moved to Byron Bay 12 years ago from a small apartment in Manly to a big house with a garden. What a difference! We love so many things about the Byron Shire. We love how green it is after the rain, we love the youth and vitality that pervades the towns, we love that everybody here is friendly, happy and has a big smile on their face all the time, we love the farmers markets, the beaches, the rainforest and being able to walk barefoot almost anywhere anytime. Bliss!
What are some of the products people may not realise you stock?
We stock so much more than just camping gear. We have lots of kitchenware, such as espresso makers and coffee plungers, as well as kitchen knives, teapots, cutlery and pots and pans. We sell a lot of fishing gear, too – bait, tackle, rods and reels, as well as spear guns and all the snorkelling gear you need to explore underwater off the beautiful beaches.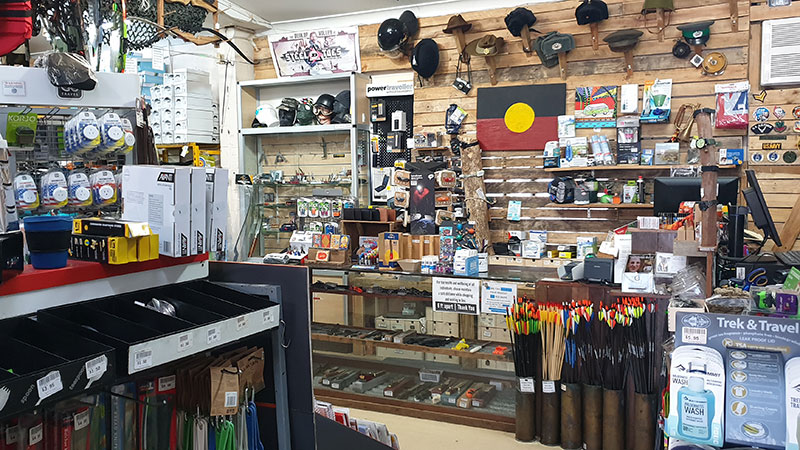 Kasper is into archery, so we started stocking archery gear which has proven very popular. We sell a lot of bows and arrows now both for children and adults. The other item that surprises people when they come in store is the amount of luggage we stock. Naturally, we stock backpacks and hiking packs, but we also sell traditional trolley luggage and duffel bags for all the travellers in the region.
How can people support your business during this shutdown period?
We are trading at normal hours at present. We feel we cannot close as we provide goods and services to the many vulnerable people in the region who require tents, gas, mattresses or sleeping bags. There are also many people living in their cars or stuck living in the campgrounds until the virus situation passes and we need to be open to provide them with their essential goods.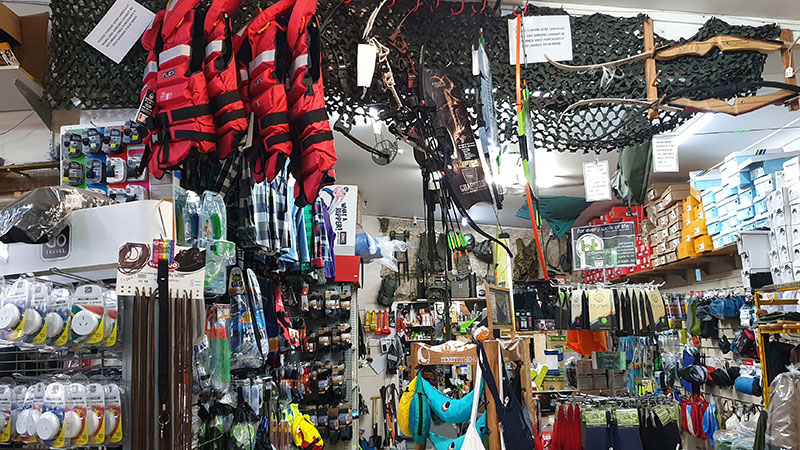 We have an online store if customers prefer to shop that way at the moment. We are also very happy to deliver goods to locals (for a $10 delivery fee) if they do not wish to come into town, or they can swing past the shop and we will come out to their car.
What are your top tips to see/do locally right now?
Go fishing. You are still allowed to fish as an activity in NSW as long as you respect social distancing. There is great fishing off the beaches in Byron. The most common species to catch are tailor, GT, snapper, flathead, mangrove jack, jewfish, and whiting.
Learn archery. If you have a big backyard and are looking for a new hobby now is the perfect time to learn.
Go snorkelling. You are still allowed to go snorkelling as an activity as long as you respect social distancing. There is great snorkelling at the Wreck, around the Pass and at Little Wategos.
This is part of our new 'Support Local' series profiling Byron Shire businesses and how the community can help them during this period of uncertainty.