Street art is my kryptonite. As soon as I spot a stencil or mural hidden in the backstreets of a city, I make it my mission to seek out as much as I can. One place I didn't think I'd find much, mostly due to its reputation for cleanliness and order, was Singapore. How wrong was I.
Singapore has recently become a canvas for local and international street artists, bringing art out of the museums and galleries and in to the street for everyone to enjoy. We stumbled across the artworks in Haji Lane but had no idea about the other hubs.
So you don't make our mistake, or spend hours looking for art in all the wrong places, here are some of the must-visit areas for Singapore street art fans.
1. Haji Lane
Haji Lane in Little Arabia is an effortlessly cool district home to quirky shophouses, busy local eateries, and a multitude of murals – each one a spectacular work of art. Haji Lane is a corner of the city which remains untouched by extensive modernisation. Whilst here, enjoy browsing independent fashion boutiques like Mondays Off and Shop Wonderland. Also – if morning coffees are your thing, make sure to try a delicious brew from nearby I am… Café or CAD café.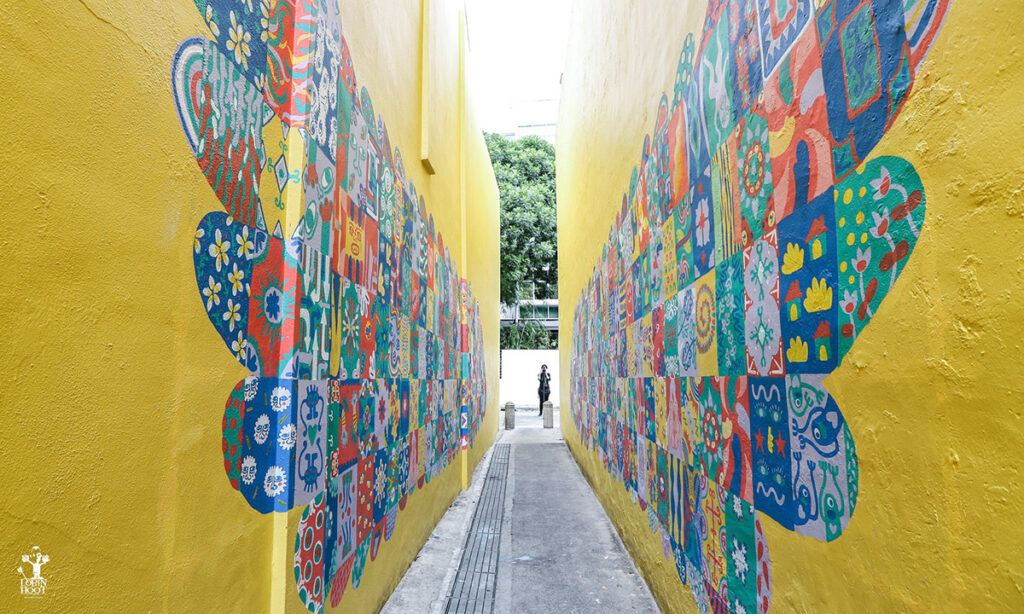 2. Queen Street
Due to its prime position near the Singapore Art Museum, this narrow street presents a few traffic challenges for street art fans, but it's well worth the visit. Located in the arts and heritage district of Bras Basah, Queen Street features bizarre one-eyed monsters, tigers and dragons illustrated across its bleak industrial walls. Local residents have probably seen its eclectic adornments at least a thousand times, but they never stay the same for long.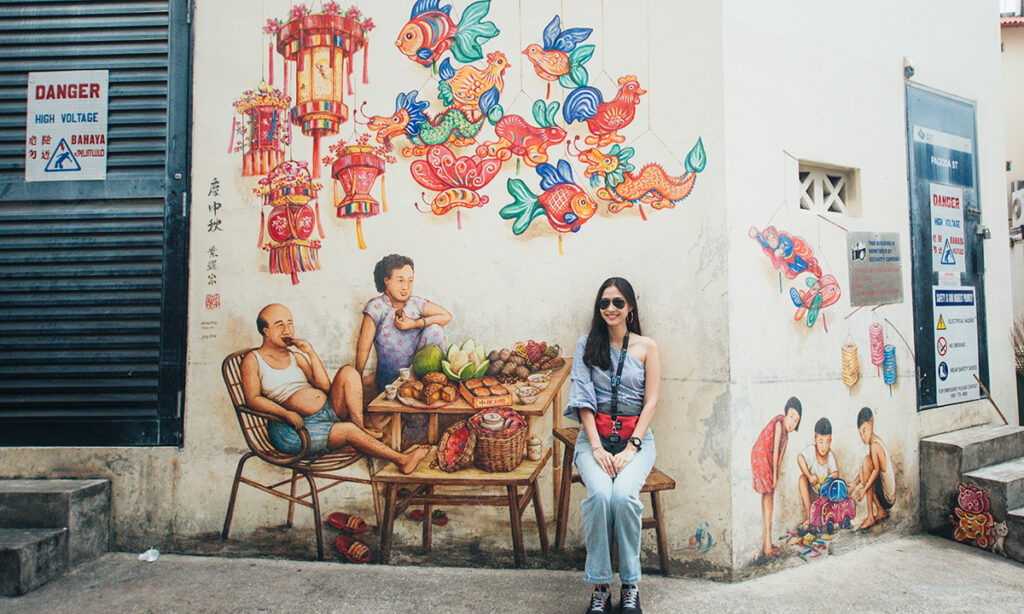 3. Armenian Street
Take a stroll along Armenian Street, and you'll find a long yet petite wall covered in a rainbow of graffiti beside the Peranakan Museum. Depicting buildings along the Bras Basah and Bugis areas, this work of art is in fact a commissioned piece by the National Heritage Board, honouring its 20th anniversary. Another spot for street art is The Substation, located just next door, where the most impressive ones are hidden at the back of the building.
4. Jalan Pisang Junction
When wandering through Jalan Pisang, it's impossible to miss the larger-than-life wall painting of a little Chinese girl caressing a lion cub. It was created by Lithuanian Artist, Ernest Zacharevic – a man responsible for many of Penang's most famous murals. The alley beside Jalan Pisang also boasts a variety of smaller advertising murals. Take a look at the ones near the café and bakery, Cake Love.
5. Aliwal Street
Another artsy district where a ton of cultural events take place, Aliwal Street is basically a "home base" for local street artists. For one, RSCLS – an urban art collective which includes renowned Singapore graffitists ANTZ, ZERO and SKL0 – is one of the residents at the Aliwal Arts Centre. The art meanders from the surreal to the semi-realistic. Aliwal Street also hosts an annual Urban Art Festival to celebrate Singapore's urban art and music.
Have you found any other areas? Let us know in the comments.