It's one of the world's most renowned luxury hotel groups; an icon launched in Canada back in 1907 and now found in almost 30 countries around the world. So far Australia isn't one of them, but it soon will be with the new Fairmont Port Douglas set to break ground this year.
Positioned between two UNESCO listed wonders, the Great Barrier Reef and the Daintree Rainforest, the stunning $300 million dollar resort will be Port Douglas' first new hotel built in 20 years. Its design takes inspiration from the abundant natural wonders of the region, with organic architecture, private gardens on every level and abundant natural light.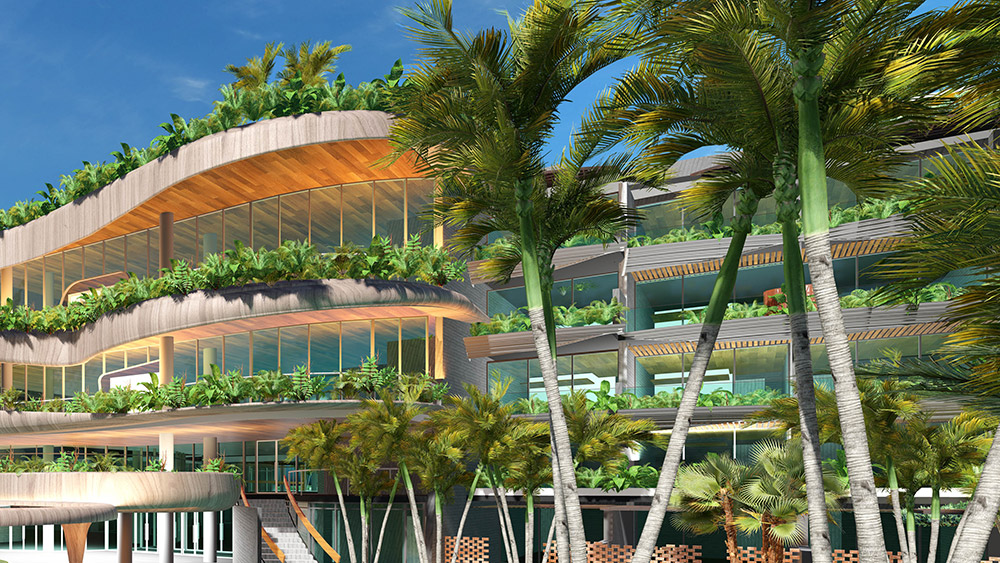 Fairmont Port Douglas will feature 253 luxury rooms, several restaurants and bars, a decadent day spa, and treetop walk, as well as and conference and wedding facilities, all designed around resort-style pools. Gardens will a key part of its design, with the indoor-outdoor lobby, covered in a giant glass dome filled with rainforest, its centrepiece.
As you'd expect from such an internationally renowned brand, interiors will be seriously luxe. Studio Carter, whose international team of designers have a reputation for providing a world-class perspective on hospitality, creativity and wellbeing, will be behind all the interiors.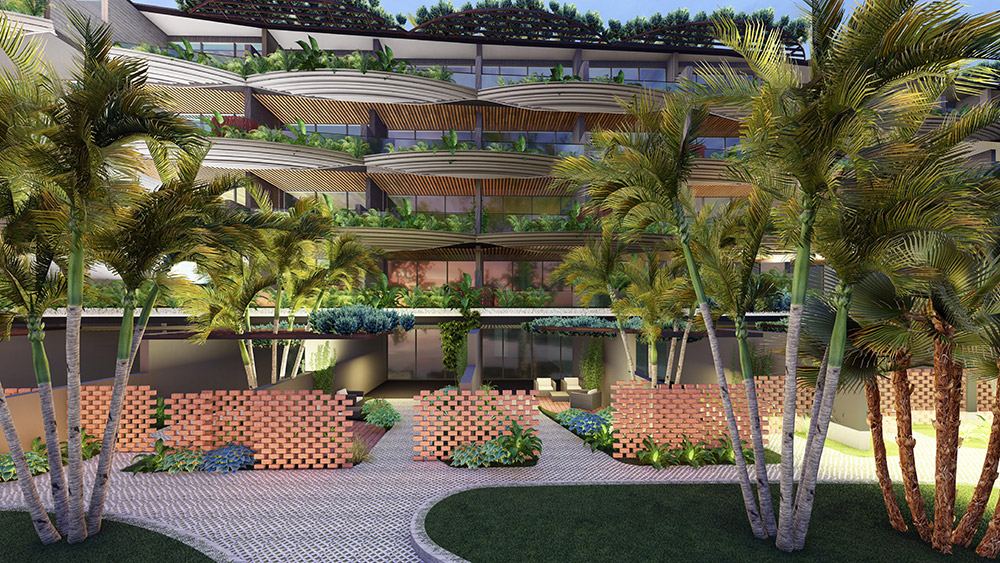 Jamie Durie and his multi-award-winning architecture, landscape architecture and product design firm, Durie Design, will bring their signature style to the green spaces of the hotel, working with the developers Chiodo to create something very different for the region.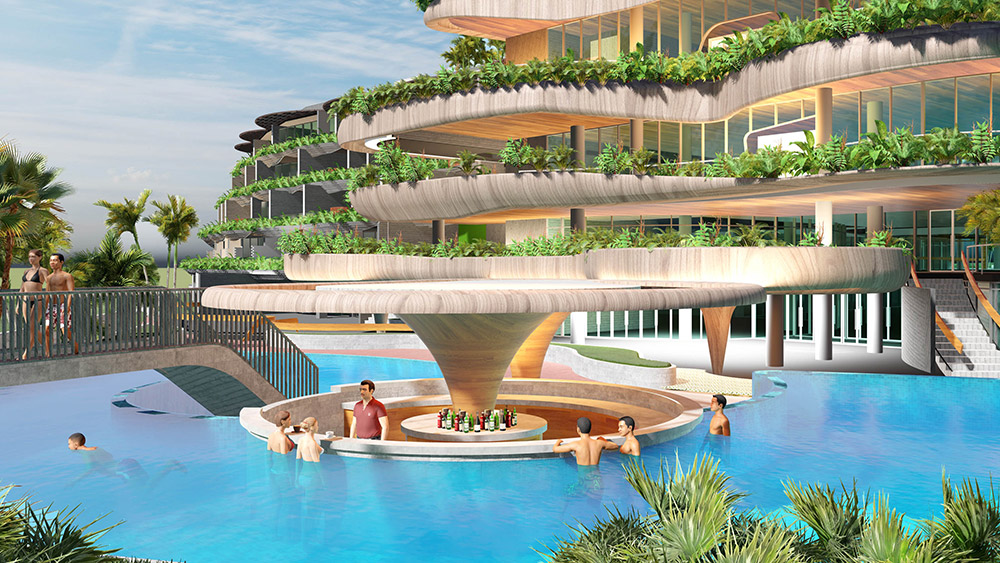 "I have spent 25 years working with nature and so of course when we were approached to design a green hotel in one of Australia's most renowned destinations, we were very excited," says Durie.
"We want to ensure that all of the guests have a unique experience and a deep connection with nature from the moment they enter the hotel lobby. It's more than luxury, it's about connecting our guests with nature to deliver a true sense of well-being. This is a concept that no other 5-star hotel has ever offered in Australia before."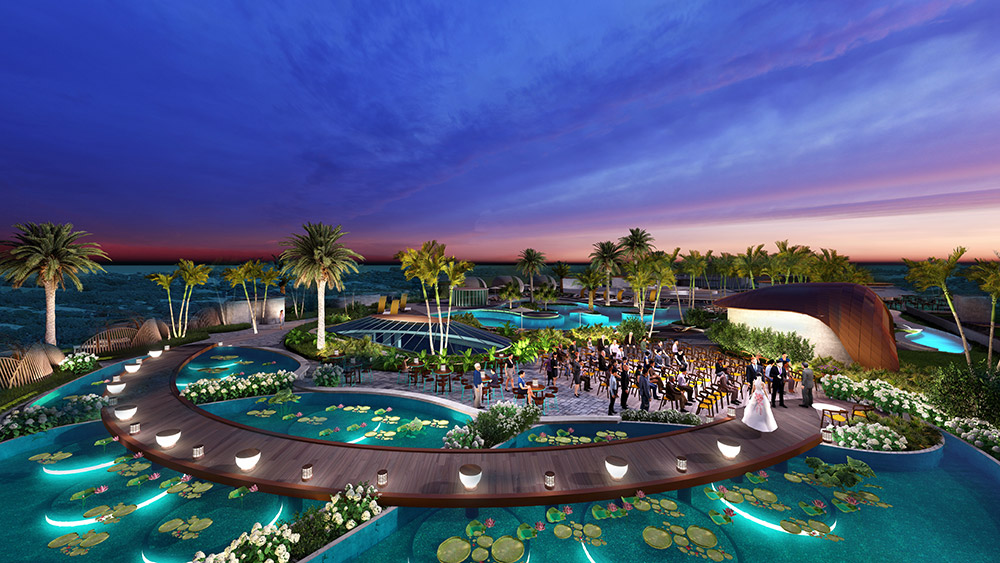 "Together with Fairmont, there's an opportunity to deliver something very unique to Australian tourism with this project, and the timing (post-Covid) has never been so right. On that front our design is strongly influenced by health and well-being to give our guests the peace of mind and the experience they both want and deserve."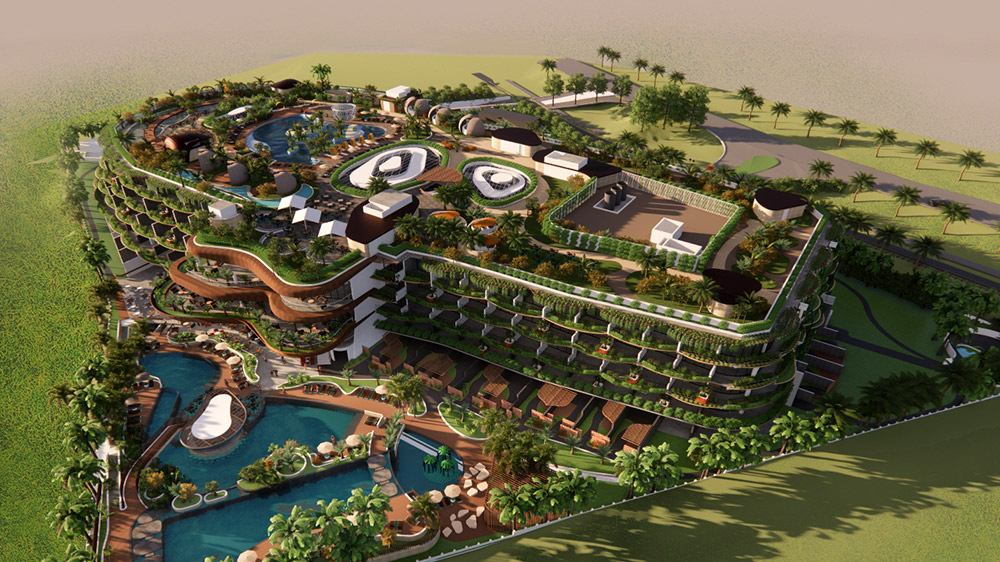 With construction set to commence in the first quarter of 2021, Chiodo and Durie Design, in partnership with Accor Fairmont, look forward to bringing to Port Douglas a luxury hotel like no other, that infuses the senses, the surrounding natural elements and the local First Nations Indigenous culture and its talented artists.
For more information, visit chiodocorp.com.au