Time to find more room on the alcohol shelf (or maybe just start another one).
Singapore Tourism Board has just announced a collaboration with Singapore's first gin distillery Tanglin Gin and acclaimed Australian chef Anna Polyviou. The result? A limited-edition Honey Bean Coffee Gin Liqueur inspired by the flavours of both countries.
Both partners have brought their unique set of expertise to the project: Anna's ability to experiment with unique flavour combinations and her passion for Singapore, coupled with Tanglin's world-renowned distilling experience and intimate knowledge of botanicals.
"With travel between Australia and Singapore temporarily on hold, it was important for me to be able to help give Australians access to the flavours and vibes of Singapore. I've really missed not being able to visit one of my favourite places for the past 18 months," says Polyviou.
"I've never been involved in a collaboration like this before and it was an opportunity I couldn't pass up. Being able to influence the creation of a new product, from concept right through to the packaging, has been very special and I'm really proud with what we've produced."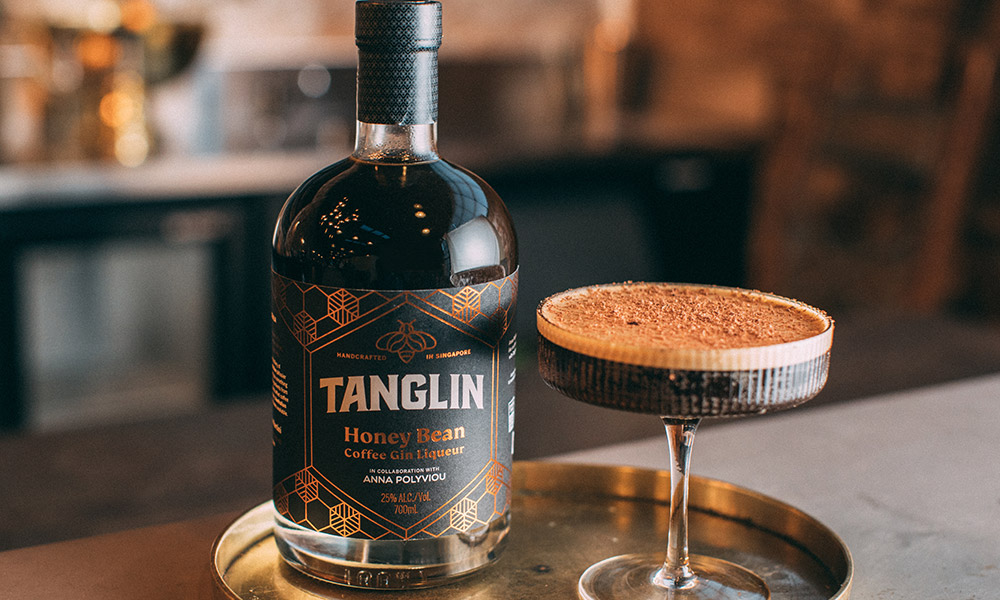 Coffee sourced from Queensland's Atherton Tablelands was selected as the hero ingredient, with Singaporean honey and Australian macadamia nuts creating a smooth flavour.
The honey used is sourced from Singapore bees produced by Xavier Tan, a self-taught urban beekeeper who left 15 years of corporate life to follow his passion and now conducts bee rescue operations in Singapore. Xavier rehomes bees to the three bee gardens he manages, which are The Ashram – a halfway house in Sembawang, Temasek Shophouse in Orchard Road, and another branch in Jurong.
"We know many Australians are waiting to travel overseas, and with borders still closed, we think it's really important to bring a slice of Singapore to Australians so that we continue to inspire them about Singapore until they can visit again," says Stephanie Yong, the Board's Area Director Oceania.
"This gin is the product of a year's worth of hard work by Anna and Tanglin and we're delighted with the result – a specially crafted gin that celebrates the close bond between both countries and their unique flavours."
Tanglin's Honey Bean Coffee Gin Liqueur is limited to only 250 bottles and available from Dan Murphy's online and selected stockists at RRP AUD $59.00.
For more info on Singapore, visit visitsingapore.com