TripAdvisor has recently revealed the travel industry's best and brightest in their annual Travellers' Choice Awards.
Covering the full gamut of travel, from boutique hotels and luxury resorts to restaurants and even destinations themselves, it's like a travel bible for 2016.
Here down under the awards lists tend to feature a host of familiar faces, but there are a few surprising additions that few people would have seen coming.
Queensland dominated the bargain hotel category, with seven of the top ten from the Sunshine State, but the other states whipped them in the luxury category.
Here are the top 10 bargain and luxury hotels in Australia:
Bargain Hotels
1. The Port Douglas Queenslander – Port Douglas, QLD
2. La Costa Motel – Bilinga, QLD
3. Noosa Sun Motel & Apartments – Noosa, QLD
4. Best Western Lazy Lizard – Port Douglas, QLD
5. Hervey Bay Colonial Lodge – Hervey Bay, QLD
6. Palm Cove Tropic Apartments – Palm Cove, QLD
7. Hawks Nest Motel – Hawks Nest, NSW
8. Connells Motel – Traralgon, VIC
9. Cardwell Beachfront Motel – Cardwell, QLD
10. Tuckerbox Motor Inn – Gundagai, NSW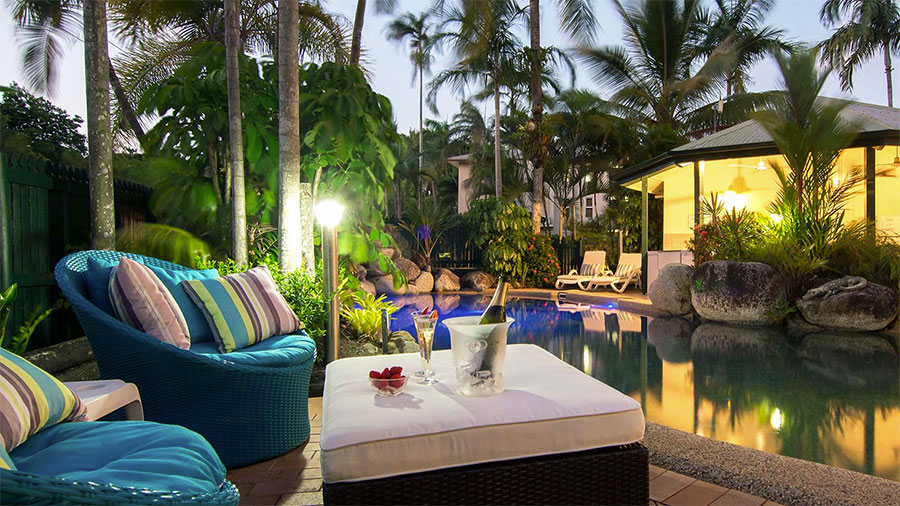 Luxury Hotels
1. Saffire Freycinet – Coles Bay, TAS
2. Spicers Vineyard Estate – Hunter Valley, NSW
3. Longitude 131 – Yulara, NT
4. Emirates One&Only Wolgan Valley – Wolgan Valley, NSW
5. Southern Ocean Lodge – Kangaroo Island, SA
6. Qualia Resort – Hamilton Island, QLD
7. Islington Hotel – Hobart, TA
8. Park Hyatt Sydney – Sydney, NSW
9. Cairns Coconut Holiday Resort – Cairns, QLD
10. Emporium Hotel – Brisbane, QLD
Visit tripadvisor.com.au/TravelersChoice to see the full list of winners