It's a brave new world of travel out there. No longer a case of simply throwing a dart at a map to see 'where to next', we now need to consider additional aspects such as the current vaccination rates, on-arrival testing and quarantine requirements, and where the nearest testing clinic is for the return journey. It's exhausting just thinking about it.
To help make our travel decisions a little easier, independent data and analytics consultancy Decision Inc. has crunched the numbers to reveal which countries have the highest and lowest vaccination rates – and they've created a handy interactive map.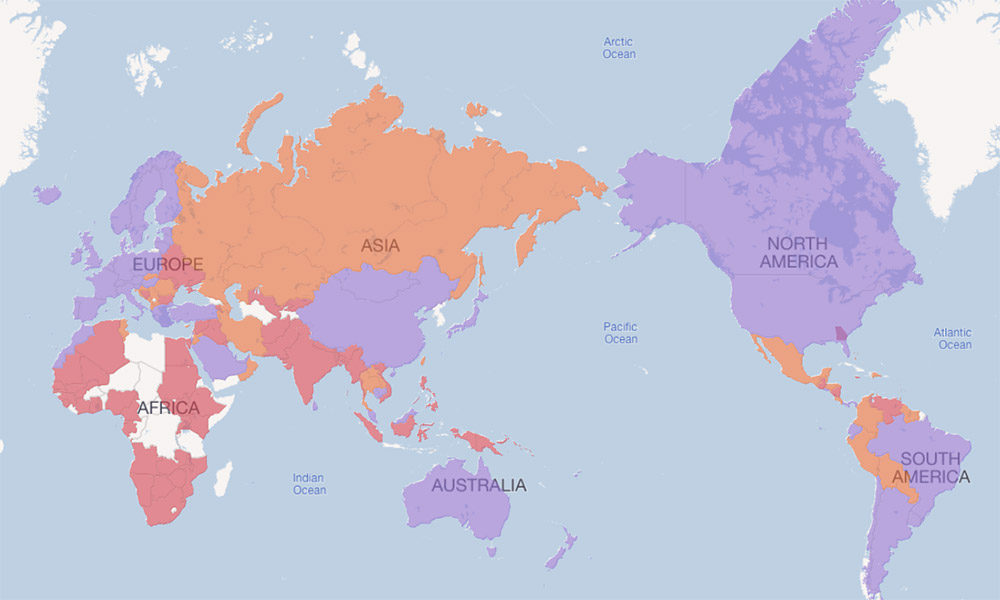 Called the Pandemic Travel Risk Index, the map reveals statistics on global vaccination efforts, the approved vaccines, and quarantine measures that are currently in place.
Which are the safest countries to visit?
Looking at the map, Canada, Japan, and New Zealand are emerging as the 'safest bets' for Australians looking to both get past the arrival gates and experience a level of relative freedom without significant exposure to COVID-19. Fiji isn't too far behind either.
According to the data, Thailand is probably one to avoid right now, with low vaccination rate, high cases numbers and mid-level stringency measures indicating a slow return to normalcy. But, as we know with everything to do with the pandemic, things change.
Is it a good idea to travel now?
"In our estimation, assuming the traveller has received the double vaccination required to travel to most destinations, the risk is worth it," says Aiden Heke, CEO Australia, Decision Inc. "They just need to consider the risks in each destination but with Canada, New Zealand and Japan among our largest tourist destinations, and Japan also being one of our largest business destinations, the risk is worth the reward in our estimation."
"It is important to note that the world remains unpredictable, particularly with the delta variant and other variants of COVID-19 likely to emerge over the next year," added Heke. "But our analysis will be ongoing and updated as new data and information emerges."
The Pandemic Travel Risk Index will be updated on a weekly basis through to 2022.