For many cruise fans, cruising is about discovering new places, meeting new people, and wishing the crew would let you replicate that scene from Titanic at the bow of the ship… but for everyone else, it's pretty much entirely about the food. If you don't put on weight during your cruise, you haven't lived.
Last night I had the opportunity to attend P&O Cruises' first Ship to Shore event at Salt grill restaurant on the Gold Coast. For those who aren't familiar with the name, it's the signature restaurant from celebrity chef Luke Mangan (who previously worked his magic on Virgin Australia's in-flight menu) – and it's amazing.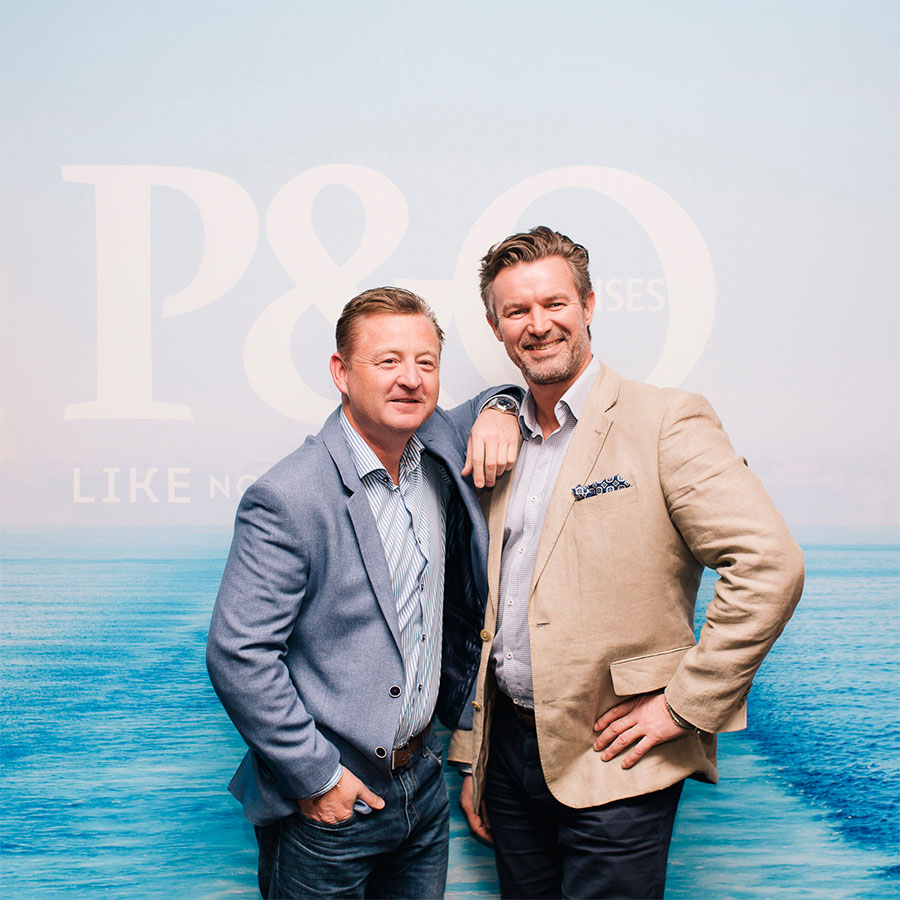 At the event, attended by around 120 P&O fans and partners, P&O Cruises' Senior Vice President Sture Myrmell revealed the idea for the restaurant came about in 2008 after Luke made a casual remark about opening a restaurant on a ship. Luke joked the concept was created on the back of a drink coaster.
Within a year, the concept became a reality and P&O announced they would launch the first Salt grill on Pacific Jewel in 2009. It was an instant hit, and was soon followed by two more on the Pacific Dawn and Pacific Pearl. Across the fleet, Salt grill has served more than 350,000 meals over the past five years.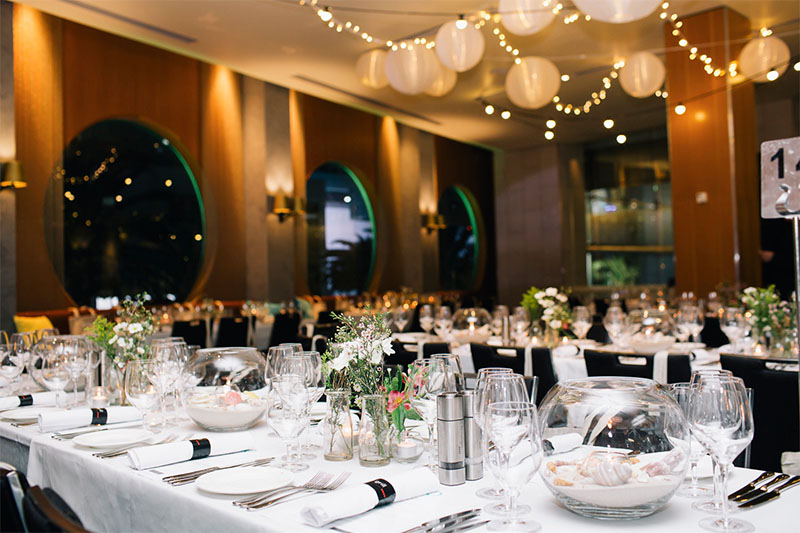 Last night's event kicked off with a Great Gatsby-inspired dance routine, which would have made Baz proud, before sailing into a fantastic four-course meal with matching wines from Glandore Estate.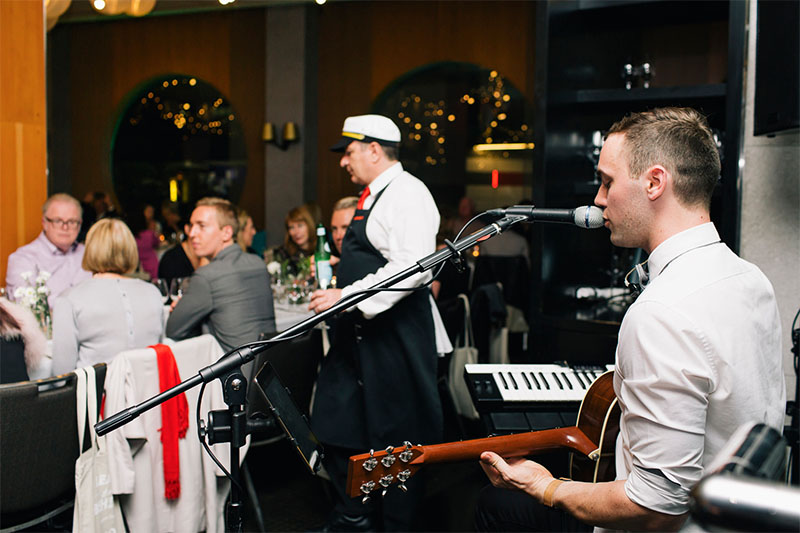 First course was a salmon sashimi with ginger, eschalot and Persian feta. Next was scallops with polenta, shiitake and blue cheese. Moroccan spiced Black Angus with truffle potato puree and beans rounded off the savoury trio, with a chocolate tart with banana, honeycomb and caramel ice cream sealing the deal.
A point driven home during the proceedings was that every dish we had was available at sea.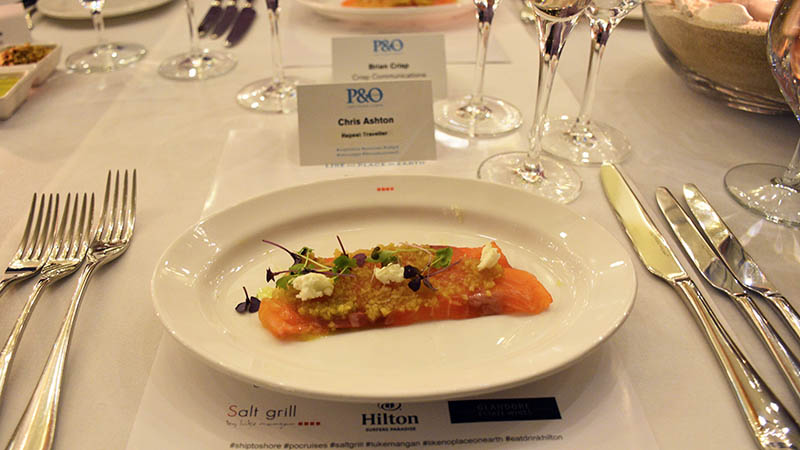 Honestly, if the calibre of food on board was even half as good as what we had last night, you'll most likely find me sitting at the restaurant for an entire cruise. All I need to do now is stow away on board.
The partnership between Luke Mangan and P&O Cruises is set to continue for at least another five years, with Salt grill set to be rolled out on P&O's latest ships, Pacific Aria and Pacific Eden.
Both ships are due to launch in November.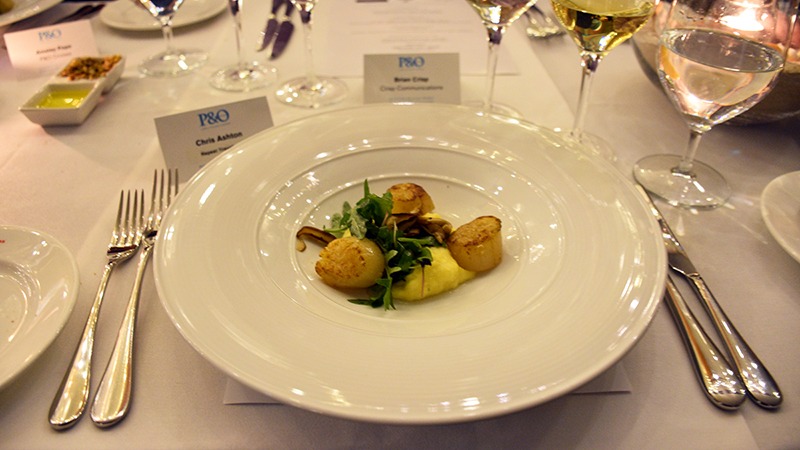 Speaking at the celebration, Luke Mangan said the Salt grill concept had been more successful than he had ever imagined.
"From the first night we opened our doors on Pacific Jewel, P&O's guests have embraced the Salt grill experience." Luke said.
"To be celebrating five Salt grill restaurants at sea five years later is a fantastic result, which speaks volumes about P&O's innovative approach to cruise cuisine as well as Australians' love of good food."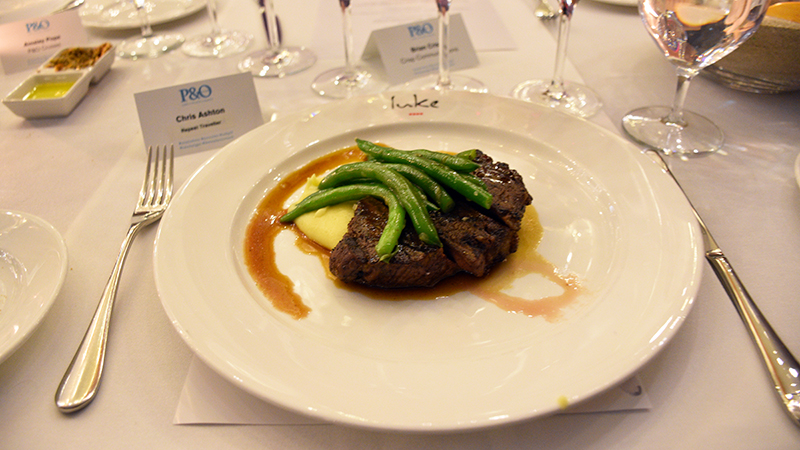 Featured on the three ships in P&O Cruises' existing fleet, Salt grill by Luke Mangan is a 60-seat restaurant which offers dinner each evening and lunch on sea days and is also the venue for P&O's high tea.  A surcharge of $39pp applies to lunch and $49pp for dinner.
*Update* P&O Cruises has released the first video of it's new web series on their food revolution, filmed at the Salt grill Ship to Shore event. I get a brief starring moment, albeit out of focus for half of it. Ah well. Regardless, I've made it!  Take a look at the part 1 of the web series below. 
For more info on P&O Cruises visit pocruises.com.au or call 13 24 94.