Adriano Zumbo is Australia's answer to Willy Wonka – a master of the mystic cake arts, the 'Sweet Assassin' who revels in dazzling our eyes as much as our stomachs. His latest taste bud-pleasing creation? QTea: an exclusive high tea only available at QT Sydney.
Plated up every Saturday and Sunday at the moody QT Sydney, QTea by Adriano Zumbo consists of a towering array of sweet and savoury treats, many plucked from his nostalgic roster of dishes, with a few never-before-tasted delicacies thrown into the mix too.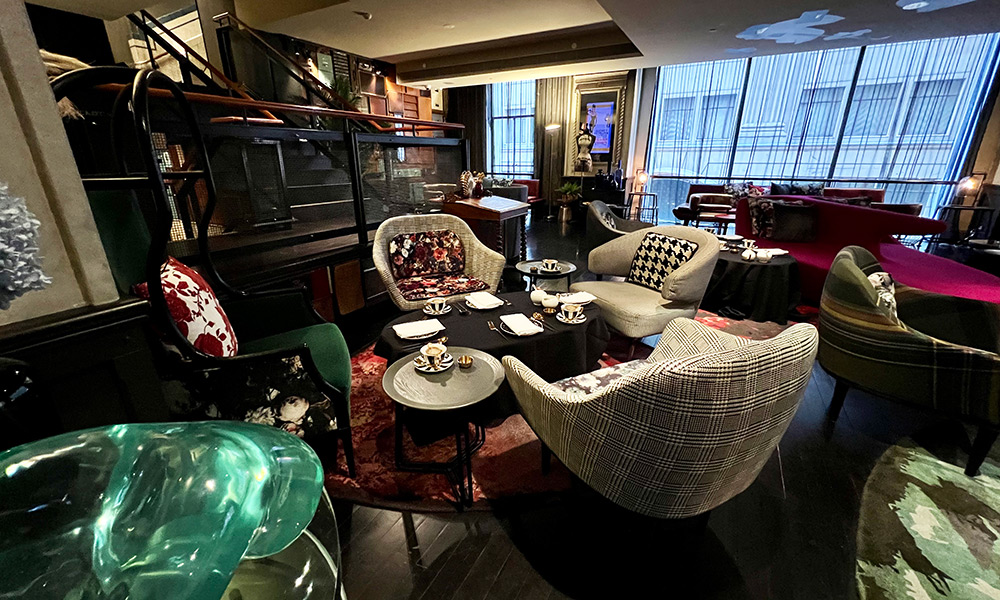 More than a late-morning treat, QTea is an experience, one which begins with a warm welcome and sees you settle into a Mad Hatter-style tea party, either in the lobby or the adjacent Studio Q space. The latter is where we experienced our 11am sitting.
Located next door to the historic State Theatre on Market Street, creativity and theatrical flair runs through the QT Sydney's veins (or would that be pipes, in this case?). I've visited a few times over the years and have yet to tire of its Alice in Wonderland styling.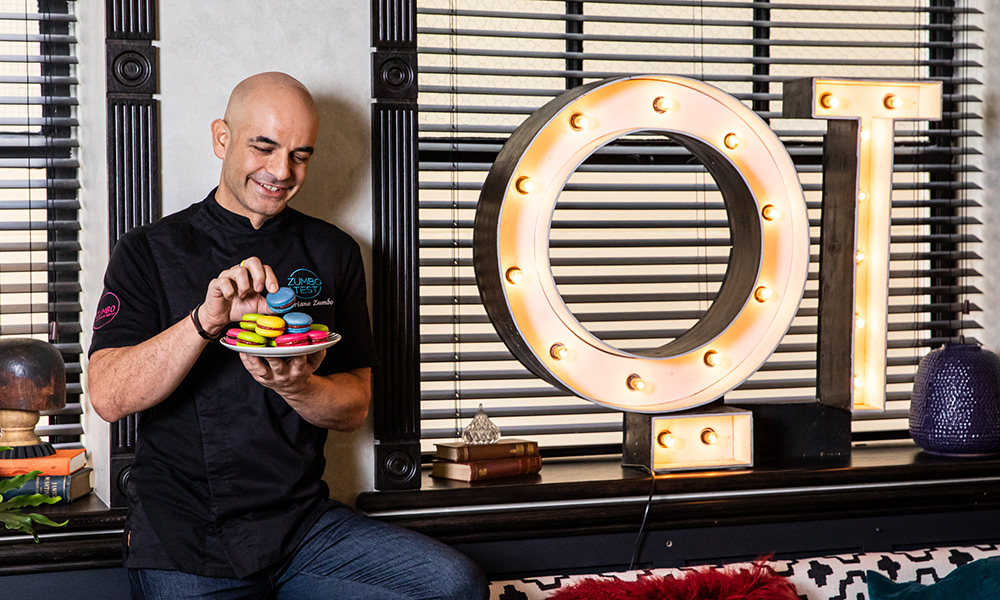 Prior to the high tea's debut on May 29, Zumbo says he was inspired by the hotel's DNA when creating it, wanting to deliver a treat that felt at home in its quirky surrounds.
"Not one to do things the traditional way, I wanted to work with QT's signature quirk and create a high tea that you'd never expect," Zumbo explained. "Forget sensible finger sandwiches or stuffy service, QTea is for guests looking for a sugar rush with a side of theatrics."
He wasn't kidding. Presented on a spinning, multi-level custom tower with removable trays, the high tea is a feast for the eyes. And it really takes a minute to soak it all in.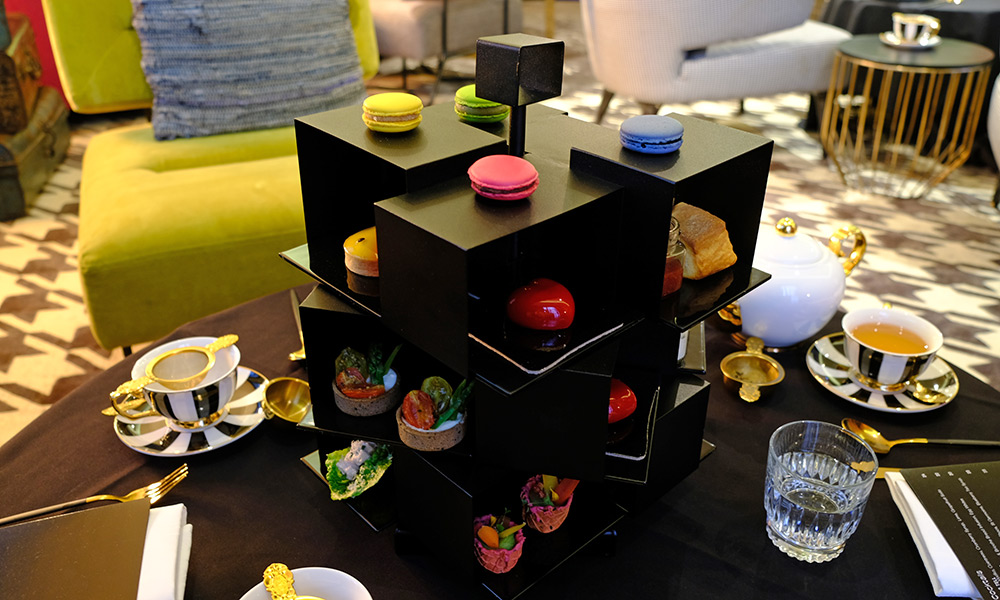 The 10-dish menu flows from savoury to sweet (the order recommended you indulge).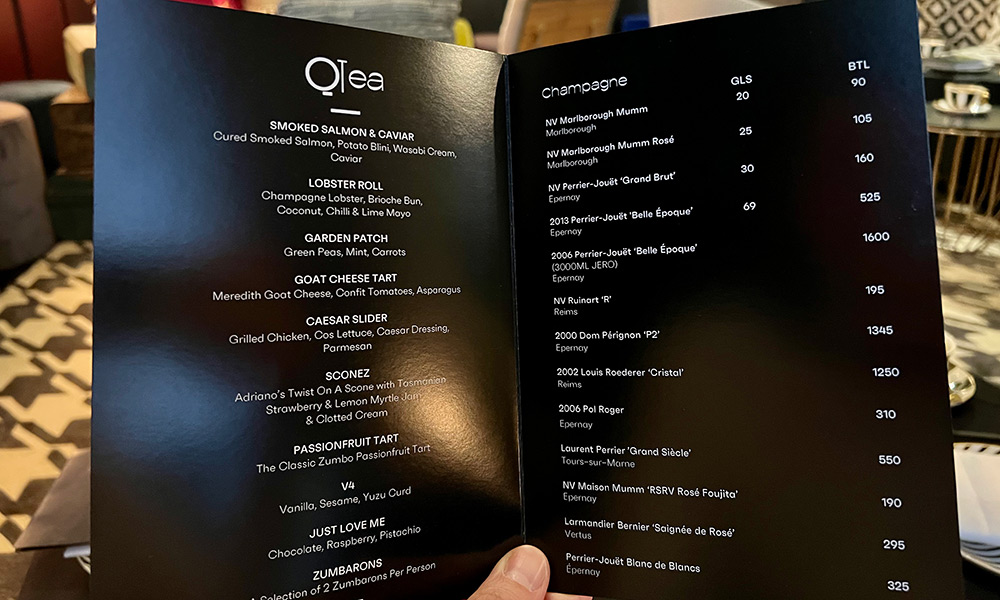 The savouries comprise of a petite smoked salmon and caviar blini; chicken Caesar slider served on a cos lettuce leaf; goat's cheese tart with confit tomatoes and asparagus; a delicious Champagne lobster roll; and a bite-size pea, mint and carrot tart.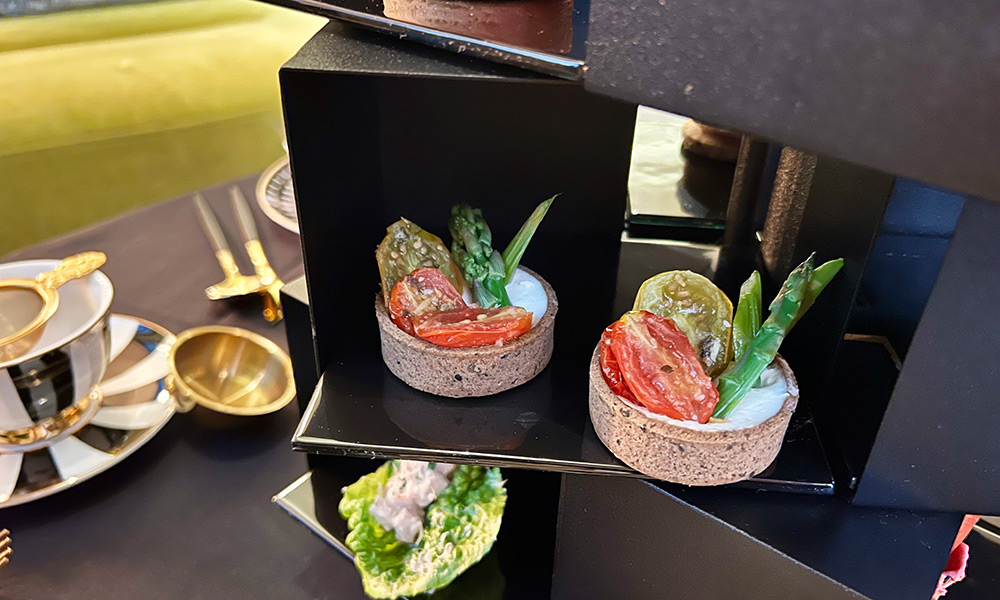 Dialling up the sweetness, the menu switches gear with Zumbo's take on the traditional Devonshire Tea: 'Sconez' served with strawberry and lemon myrtle jam, piled high with clotted cream; followed by a signature Zumbo passionfruit tart.
Rounding out the full menu are a globe-shaped V4 tart with yuzu curd; a blood-red love heart filled with chocolate and pistachio; and a duo of classic Zumbaron macarons.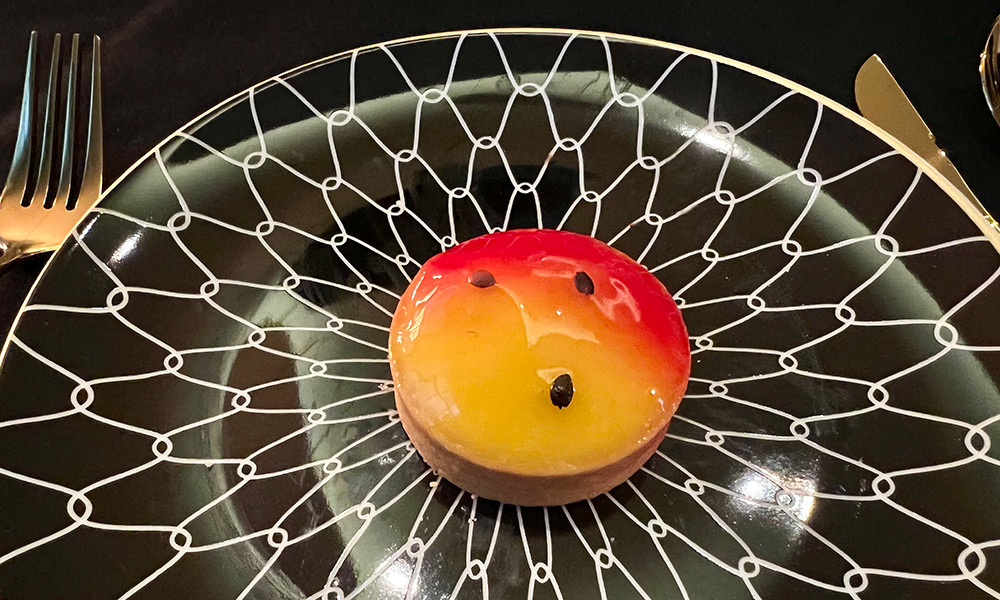 Dishes are complemented by a selection of eight teas, including macha, chai, and lemon ginger. We opted for the burnt blueberry, which is exclusive to the QT Sydney. It had a light, refreshing flavour that paired with both the sweet and savoury dishes.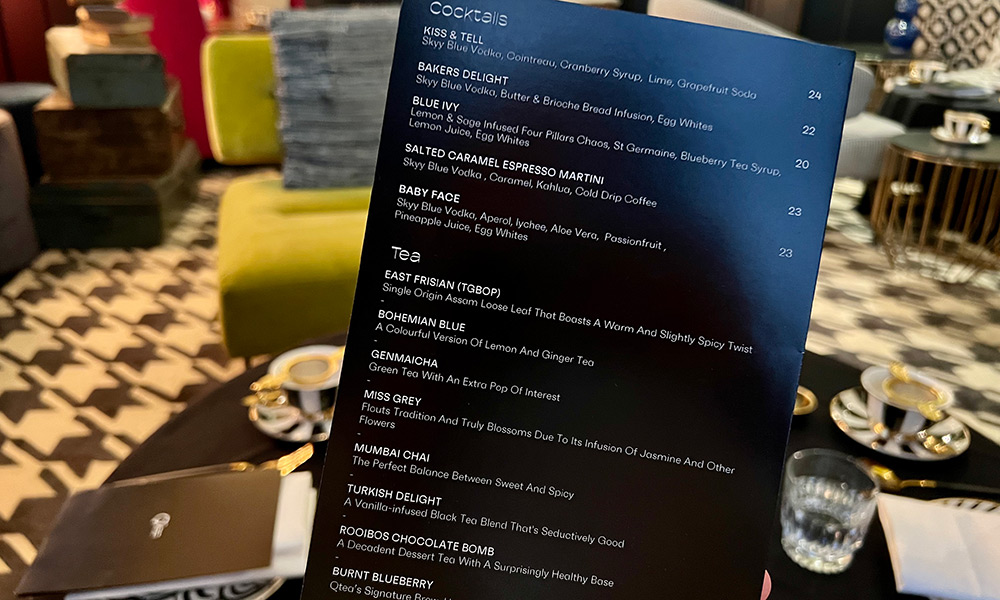 A champagne and cocktail menu were available for those wanting something stronger, at an extra cost. This started with Mumm and NV Perrier-Jouët by the glass, and ramped up to bottles of 2000 Dom Pérignon 'PR' and 2002 Louis Roederer 'Cristal'.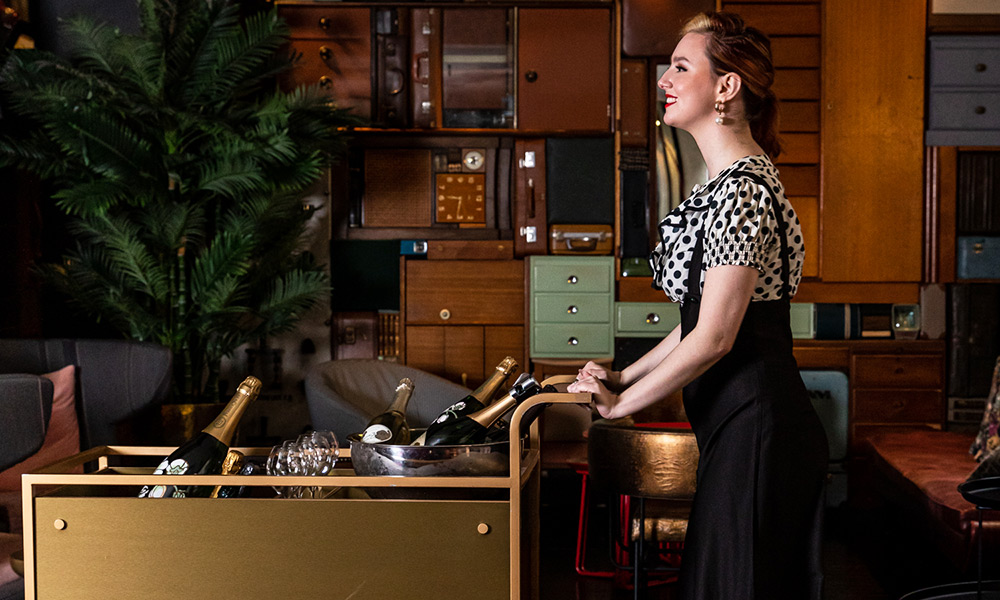 The verdict? It's a mouth-watering adventure… and really good value too.
I've enjoyed quite a few high teas in my time, but this one just goes that extra step beyond to become really memorable. The location and staff are essential ingredients too.
If you were to compare it to other high teas available in the city, the Zumbo QTea is a lot less traditional. That's actually one of its strengths. There's a playfulness to it and a willingness to embrace unconventional ideas. It's joyous.
There is a lot of food to enjoy, and bottomless tea refills mean you can linger longer and try a few different flavours. I'd recommend skipping breakfast or lunch, depending on your booking, otherwise you may run out of room towards the end.
The Caesar slider, passionfruit tart and goat's cheese tarts were our pick of the dishes.
From $95 per guest, QTea by Adriano Zumbo is only available at the QT Sydney.
For more info or to book, visit qthotels.com/sydney-cbd/